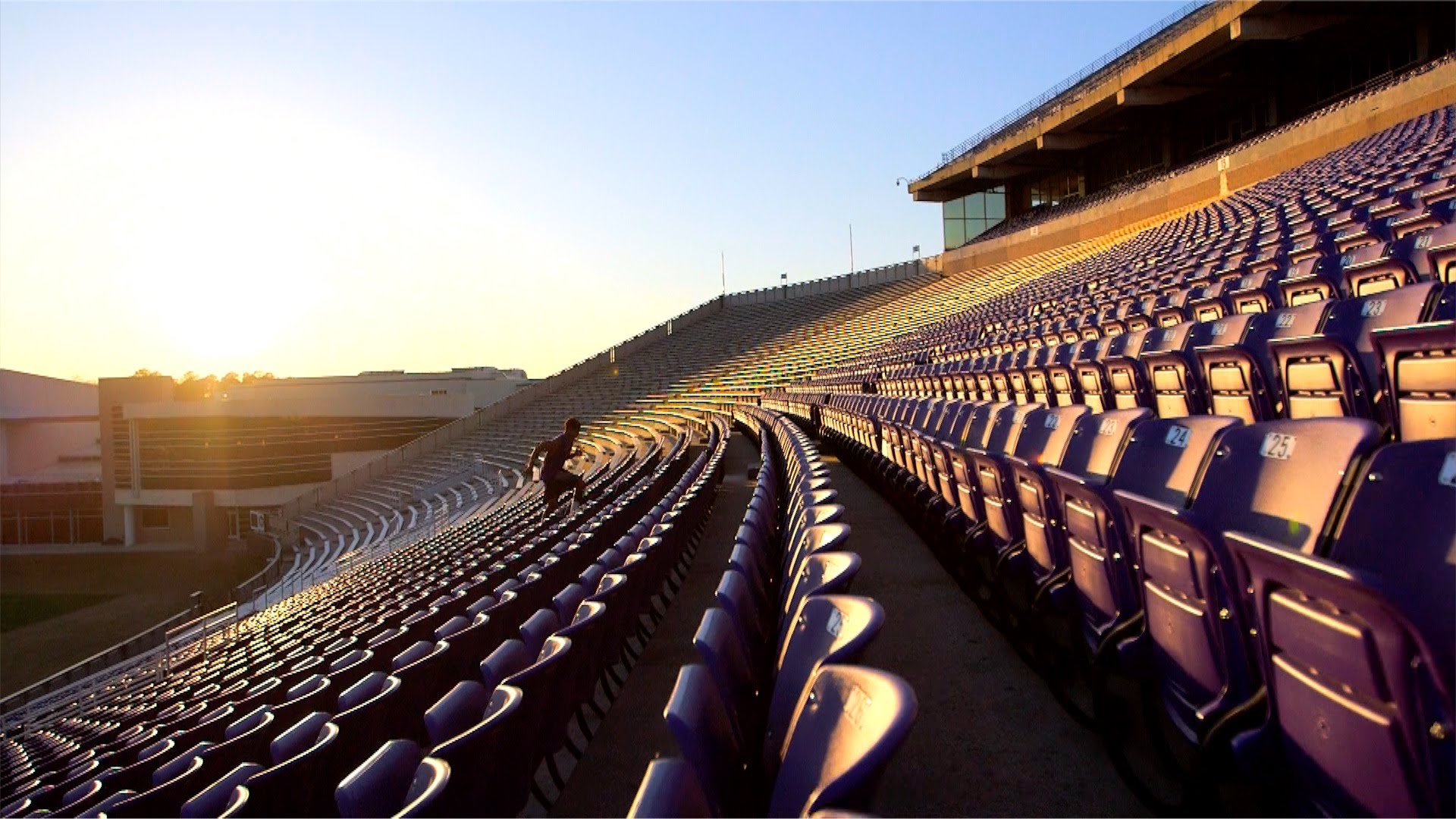 1) You love Sup Dogs
Whether it's Monday night and you're celebrating the beginning of a long week of classes by drinking dollar mugs, or stopping in for a bite when you get hungry, Sup Dogs is definitely the go to eatery around ECU. Nothing can beat the quality and selection that Sups offers. Sup Dogs also hosts an annual beer/music festival of sorts called "Doggie Jams". This past year, DJ Pauly D made an appearance and made it champagne over the crowd.
2) You Love Pirate Football

ECU is proud to say that it has some of the best fans around. The football stadium, Dowdy-Ficklin is always a packed house no matter the opponent. Reddit users actually voted the Pirates as their favroite college football team in all of North Carolina.
3) You are full of school spirit, and your wardrobe reflects it
Admit it, you have way too man shirts that have purple and gold on them. But you are not ashamed! You wear your Pirate heart on sleeve to let everyone know that you are proud to be apart of Pirate Nation.
4) Always wanting to go to the pool
Lets be honest, when there is some nice weather, either The Landing pool or the Copper Beech or the Boundary pools are the places to be. Even on days when you probably should be looking over notes in Joyner, the temptation to lay out by the pool and have some drinks is too much sometimes and you catch up on some much needed tanning
5) You get more texts from ECU Alerts than your "bae"
Lets be honest here, your phone gets flooded with texts…from ECU Alerts, and usually it is not good news. and usually involves a robbery or something of the sorts.
6) Pirate Bucks/Meals seem limitless, until you run out halfway through the semester
The first day of the semester also brings about what seems to be an endless supply of Pirate bucks/meals and you may have the urge to splurge. However, you do not have an endless supply and you will probably run out halfway through the semester thus sink in a steady diet of ramen noodles and cereal.
7) You go to the Cookout by Copper Beech way to much
The Cookout by Copper Beech is by far the most popular fast-food establishment around ECU. It is so hard to resist getting a tray of food and a drink for five-and- change. Who could pass that up?
8) "Crazy Dave" is the homie
If you have ever been downtown ever, you probably met "Crazy Dave". He usually pops up at Sup Dogs or 519 and is a pretty sociable dude who loves to make friends.
9) Brother Ross has told you, "You are going to hell"
Nothing caps off a nice long and depressing walk to class like an eccentric religious figure telling you, "you are going to hell."
10) You freak out when it snows
When the white stuff begins to fall, everyone goes a little crazy. Only a tiny bit of snow merits a day off from class, and when that happens Greenville turns into a winter wonderland of sledding and chilling by the fire.
---
---
Related Articles