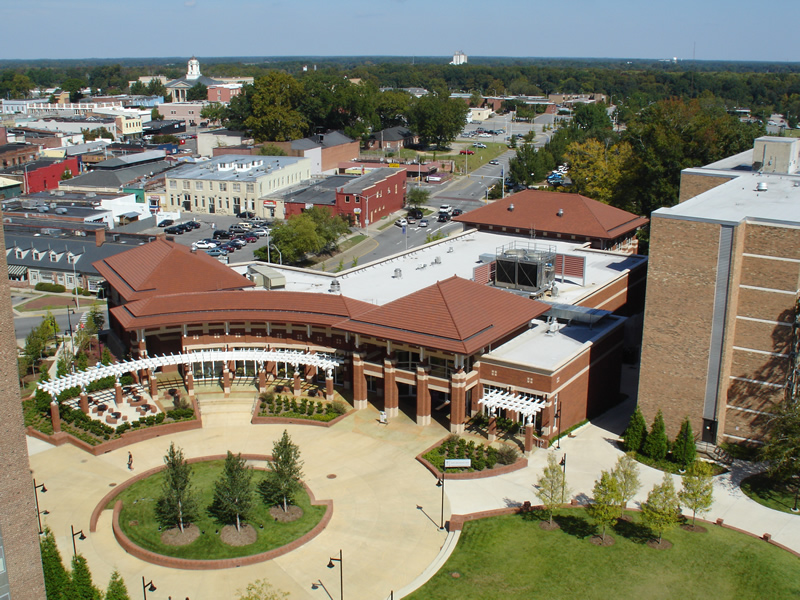 When living on campus, sometimes eating at the dining hall can be very tiring. Even though the dining halls at ECU have great food, it is good to have a nice variety and treat yourself sometimes (it is especially awesome to be able to treat yourself and put it on your meal plan). Here are some of the best food options on Campus at ECU:
 Chilli's
The founder of Chilli's attended school at ECU, and his gift to the University was a full restaurant on campus. Students can put their meals on their meal plans and have any food that they could normally have at the restaurant. If you ever want to go out to eat without the cost, this is the best option for you.

Chick-Fil-A
Craving chicken minis before class? We have you covered. Want some chicken nuggets and fries for dinner? ECU is on it. There are two locations on campus where students have access to the full menu, with salads, grilled chicken, and speciality sandwiches avaliable.
Bleaker Street
A location that resembles Panera, Bleaker Street is located in the student center and has various soups, sandwiches, and salads. Healthy sides are available like homemade chips, carrots, and fresh fruit. Their soups are outstanding and perfect for a warm break in between classes.
Einsteins Bagels
The perfect place to get your coffee, bagel, sandwich, or muffin fix. With many options and great prices, Einsteins is the perfect place to grab a meal or snack in between classes. They also have speciality and seasonal coffee throughout the year! Their service is also super quick, so you won't be late!
Panda Express
If you are craving Chinese food, you can get some on campus with your meal plan. The Panda Express on campus has all options of the normal restaurant, and fortune cookies! You can get multiple meats, just one, and there are even vegetarian and lighter options.
Subway
If your new years resolution is to eat healthier, try the Subway on campus. ECU has two locations on both ends of campus, and both offer 6 dollar meal deals that can be charged to your meal plan. Subway also has salads and options for breakfast.
If you are looking for good food and a variety of options, ECU is a great campus for you. These are just a few of the best foods on campus, and there are plenty of others to pick from. Whether you want something healthy, typical fast food, or a sit down meal, ECU has anything you could want!
---
---
Related Articles