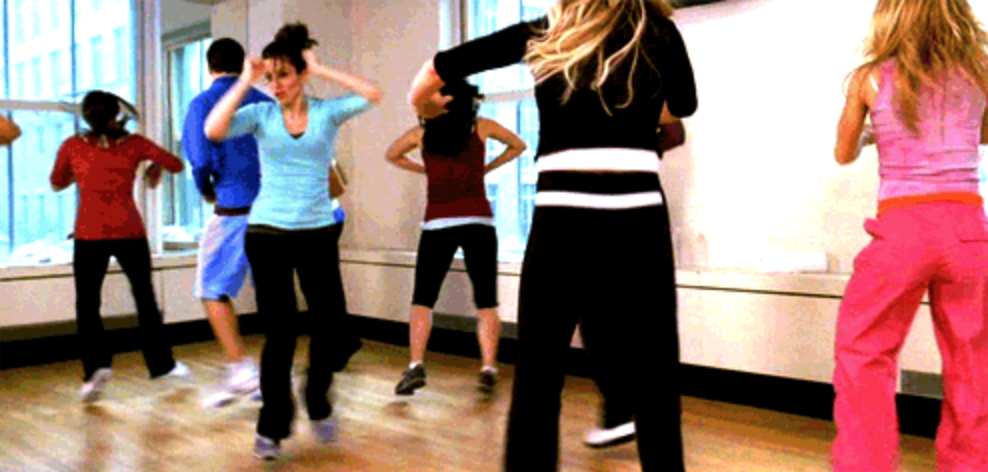 Every first year student in college is heavily warned about the fearful freshman fifteen and wonders whether it is real and how to avoid it. It just happens to be that East Carolina University's campus has many resources that will allow anyone to avoid ever having to worry about gaining this "inevitable" weight that first year students are haunted by. These tips and tricks will keep any ECU student fit and maybe even push them to be in the best shape they have ever been in before.
1. Walk as much as possible.
When going to class at ECU it is extremely easy to catch the bus from either west end to the other side of campus or just to avoid walking up and down college hill. Little do students know that the walking that they are avoiding could not only improve their health drastically if they did it everyday, but it could be a great time. Walking to class can be a fun, thoughtful, beneficial experience. If you walk with friends you have more time to catch up on whatever drama or jokes there are to tell or even if you walk by yourself walking can be a nice therapeutic experience with time to think about life or to recover from that terrible chemistry class. Either way walking to class is something that is not only an easy, enjoyable fix but will definitely take a huge gap out of those 30 mins of exercise you should get everyday!
 
2. Join an intramural team.
There are many different intramural sports offered at East Carolina that will not only count as your exercise for the day but will also help anyone make more friends, feel more involved, and have lots of fun! The best kind of exercise is the kind that is super fun and engaging for someone and in which time flies! Anyone can join any of the sports offered and the range of opportunities reaches from flag football to dodge ball and even battleship! Being part of a team and engaging in competition style activity is exercise that will not only push you to try your hardest but will also distract you while you do it. This is arguably one of the most fun and effective ways to stay fit!
3. Find a workout buddy.
Going to East Carolina's Recreation Center can be intimidating at times as the building is full of space, choices, and extra fit people. Finding someone to join you on your journey to fitness can improve not only your motivation but your confidence and fun! Even just running around campus or working out in your dorm can be so much better with a friend. Having someone to remind you to workout and expect you to be there exercising with them can be a huge motivator, not even considering their ability to make you laugh or help you with your technique! It is most definitely true that there is power in numbers, whether that be the power it takes to get yourself to the gym or the new power you have found in your muscles after exercising!
4. Make a workout playlist.
Music is one of the most influential sources of art on the planet, so why not use it to influence yourself to be a better you? Creating a super hype music playlist for when you workout will increase your energy and engagement in whatever exercise you are doing! It can also be an antecedent for working out if you hear the music on your playlist! You could add whatever gets you motivated to kill it at the gym to the playlist and have an entire empowering workout in the sense of mind and body! 
5. Reward yourself!
Having something to make you feel like you have done something great at the end of a workout is crucial to wanting to repeat the action. Many people stop working out because of a lack of instant results, but what if you could have your own rewarding results after every workout? Maybe get yourself a tasty smoothy after every workout, East Carolina's Rec. Center has a smoothy station built into it for this reason! Maybe a reward could be a night out on the town or hanging out with friends or even going and buying yourself that t shirt you have always wanted after you have hit one of your first goals! They are no limits when it comes to rewarding yourself, because working out is something that should always feel fun and rewarding, whether you make it that way or feel about it that way naturally!
Staying fit as a college student with a busy schedule and many new stressors and changes in life is hard, but once one gets the hang of it, being active can really help relieve that stress and give one an outlet to let loose and feel that they can make something great happen in their life. It's worth the shot will improve your health for the rest of your life! Give these helpful tips a try and it will make the journey to being physically fit much easier!
---
---
Related Articles