Back to East Carolina University Blogs
5 Reasons to Major in Anthropology at ECU
The
Department of Anthropology
offers an amazing degree in Anthropology along with many different certificates in the field of Anthropology. The degree is competitive, and that makes it one of the best Anthropology degrees in the state of North Carolina. There are many additional reasons to major in
Anthropology
at
ECU
, but the 5 top reasons are as follows:
1. Organizations

There are two main organizations through the
Department of Anthropology
: Anthropology Student Organization and chapter of Lambda Alpha Honor Society. The Anthropology Student Organization is a student led organization, and you should join it to become friends with other students that have a passion for Anthropology. Students can develop leadership skills and enjoy social activities in the Lambda Alpha Honor Society.
2. Internships

There are numerous different internship opportunities offered to students majoring in Anthropology at
ECU
, and you can get academic credit by completing these internships. You can take
ANTH 4990
and
4991
, and there are many possibilities that you can find within these two classes for your internship. Internships give you a first hand experience of your possible future career before you have even graduated. This allows you to be better prepared for your career after graduation.
3. Flanagan Building

The Flanagan building is newly renovated, and it is the building that you will take most of your classes at as an Anthropology student. You will have the opportunity to use state of the art equipment as a result, and it will aid you in getting an amazing education. The environment that you learn in is as important as who is teaching you information. If you were not using good equipment or in an older building you would probably not learn as much. Therefore, learning in Flanagan Building should aid you in getting a better education than other universities.
4. Scholarships

Scholarships are a life saver for many students to be able to go to college, as college is so expensive. Thankfully, the
Department of Anthropology
offers scholarships to students majoring in Anthropology. If you major in Anthropology, you will be eligible for these scholarships and could find yourself with extra financial assistance. Major in Anthropology, and make sure you apply for the supplemental scholarships through the
Department of Anthropology
!
5. Education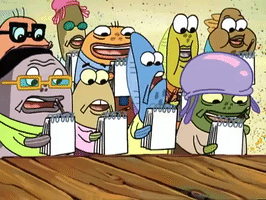 As a student majoring in
Anthropology
, you will be getting a unique education at
ECU
. You will understand the archaeological, biological, and cultural aspects of human diversity by the time you graduate. The faculty use a global view of human evolution, culture, and adaptation to educate you. In addition to this, you will be placed in an internship that will make you even more prepared when you graduate. The education that the
Department of Anthropology
at
ECU
offers is amazing, and you would not be disappointed with the education if you went to
ECU
.
Anthropology
is an amazing degree that many passionate students major in at
ECU
. College can be some of the best years of your life, and
ECU
could help make them the best years of your life if you major in Anthropology there. You will not be disappointed, you will get an amazing education, you will make friends, and you will have the time of your life!
---
Suggested Articles in East Carolina University