Back to East Carolina University Blogs
5 Reasons to Major in Construction Management at ECU
The Department of Construction Management at
East Carolina University
has been around for 30 years, and it grows bigger every single year. The department offers a degree in Construction Management, and it is one of the best programs in the country and possibly the best in the state. There are many reasons why you should major in Construction Management at
ECU
, but the top 5 reasons are as follows:
1. Accreditation

The department and degree in Construction Management is one of 74 programs in the country to be an accredited Construction Management program. In addition to this,
ECU
's program was the very first Construction Management program to be accredited in North Carolina. This accreditation shows how qualified the program at
East Carolina University
is, and it shows how it truly is one of the best programs of its kind in the state and country.
2. Experience

By being around for 30 years, the Construction Management program at
ECU
has had time to become more and more experienced as the years have passed. The program grows and become more modernized as the years pass, and it leads to the growing success that the program has. Students that major in Construction Management at
ECU
get an amazing degree and are able to proceed into very successful careers after graduation.
3. Distance Education Success

Distance education is one of the areas that the Construction Management program absolutely thrives in at
ECU
. The program was rated as being the absolute best online construction management degree for 2015-16. This goes to show how amazing the program is, as any student can get their degree by solely taking online classes. Many people do not find online classes to be as informative, but it is clear that
ECU
's online Construction Management program is the best in the country and very educative.
4. Expenses

College is very expensive, but that is not as big of an issue at
East Carolina University
. The online program through
ECU
is very cheap, and it was actually rated as being the most affordable online college for Construction Management. That is an incredible feat, and it allows students to major in Construction Management if they are unable to pay the full price for face-to-face classes. Not only will you be paying less than you would at another college, but you will be getting a better education!
5. Career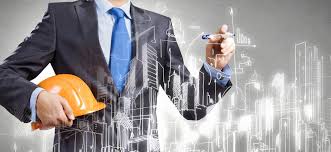 The reason you would decide to major in this degree is for your future career, and with an
ECU
degree you would be able to thrive in your future career. You would not have any trouble finding an amazing job, and you would be prepared for it. The program has an 85% success rate in graduates that find a job within 60 days of graduating. On top of this, there is going to be a 17% job growth by 2020, so you will not have to worry about that. Majoring in Construction Management at
ECU
is something that you would never regret. You will not have much debt, and you will have one of the best degrees in the country.
ECU
could be your home if you decide to major in this amazing degree!
---
Suggested Articles in East Carolina University