Back to East Carolina University Blogs
5 Reasons to Major in Environmental Health at ECU
ECU'
s environmental health program is one of the best programs of its kind in the state, and it continues to grow as the program grows older. The program offers an amazing degree in environmental health, and students that major in the degree get an amazing degree that they use for the rest of there lives. There are countless reasons to major in environmental health at
ECU
, but the top 5 reasons are as follows:
1. Diversity

East Carolina University
strives for diversity within the school, and this begins with the faculty at
ECU
. The faculty of the environmental health program are diverse and knowledgeable, and it positively affects students that major in environmental health. The students look up to the faculty and feel like they truly belong, and it allows the environmental health program to have an amazing, friendly environment.
2. One of 30

ECU
's environmental health program is one of thirty National Environmental Health Sciences Protection and Accreditation Council (NEHSPAC) accredited undergraduate programs. This is an amazing feat by
ECU
, and it allows students to be a part of one of the best environmental health programs in the country. As a student majoring in this degree at
ECU
, you will not have to worry about how great your education is, because the NEHSPAC tells you that you are getting an amazing education.
3. Modern Facilities

East Carolina University
truly tries to modernize the campus and the resources that students receive as a student of the university. This translates to making the environmental health program amazing, as
ECU
has modern classrooms and labs. Also, students have access to facilities like wastewater and water treatment facilities. This helps to add to a student's education, and it adds depth to the amazing program at
ECU.
4. Study Abroad

ECU
offers many different Study Abroad opportunities for students, and many of these opportunities apply to students majoring in environmental health. They have domestic and international internships, which are through private industries and regulatory agencies. These available study abroad programs are once in a lifetime opportunities as college students, as you may never find yourself able to leave the country for environmental health purposes. You can use your passion to study abroad, and you will have the most fun in your life while doing it!
5. Organizations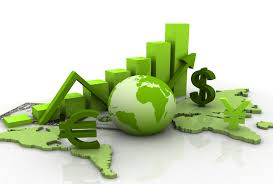 The environmental health program has many different organizations and awareness programs around campus. There is an ECO-Pirates club, and all students that are majoring in environmental health are encouraged to participate in this club. There is also a student-led environmental health organization that promotes sustainability and environmental awareness in the community and on the campus. There are other programs around campus, but these are the two key programs that you should join as a student majoring in environmental health at
ECU
. These programs only add to the program at
ECU
, and they will help you to become more aware at
ECU
.
ECU
offers one of the best environmental health programs, and you would never regret coming to
ECU
to get the degree. The degree will allow you show your passion in the community and on campus, and you will and up having the time of your life at
East Carolina University
.
---
Suggested Articles in East Carolina University