Back to East Carolina University Blogs
5 Reasons to Major in Applied Atmospheric Science at East Carolina University
The Department of
Geography
, Planning, and Environment at East Carolina University offers a great degree in Applied Atmospheric Science. The degree is amazing and is more students that are passionate about having an impact on the environment or having a career related to meteorology. Students that major in the degree at
ECU
have gone on to become successful, and there are many different reasons to major in the degree at
ECU
, but the top 5 reasons are as follows:
1. ECU Pirates Weather Forecast Team

The
ECU
Pirates Weather Forecast Team is a resource to students on campus, and the team has a website that describes the different atmospheric readings around
ECU
. There are discussions made about the weather, satellite images, current observations, and model outputs. These resources are great for students for different atmosphere classes and a great model to look at when considering how to setup a meteorological website. This is a very unique website and resource for students that other students at any other university does not have.
2. Career

There are a variety of careers that you can pursue with this degree from
ECU
. You could become a weather forecaster, have a research career, or even end up changing the environment in some way. The education that you will get will prepare you for all of these careers, and you will be able to do whatever you want in the field of study. Graduates have gone on to have much success, and this should assure you that you will get an amazing education.
3. State of the Art Technology

ECU
has provided the department with amazing facilities and technology that allows its students to learn with the best resources available. Students learn best with the best technology that is available, and the fact that
ECU
has these resources allow students to learn as much as they would at any other university.
ECU
is a very competitive university, and the technology available is as good as any other university.
4. Preparation

ECU
Applied Atmospheric Science degree will prepare you for any career that you wish to pursue within the field. The faculty strive to teach you as much as you need to know that will help you to thrive in the career that you choose to pursue. You will not learn how to do well in only one career, but instead you will learn many, which will give you much flexibility after you graduate and are looking for a job.
5. Scholarships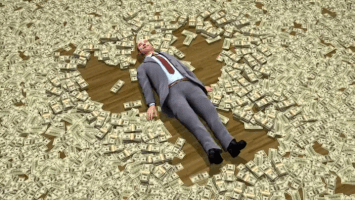 There are many scholarships available for students majoring in this degree at
ECU
. There are not many scholarships for this degree, but there are also not many students that major in this degree. This actually gives you a great opportunity to get a scholarship, as there is not as much competition as there are with other scholarships. These scholarships will help you to get financial assistance, and could help you to be able to focus more on your studies.
ECU
offers this amazing degree that graduates have a lot of success with in their careers. They are well prepared and end up making very good money after they find a job.
ECU
will prepare you for a job, help you find a job, and help you to be proud of your degree in Applied Atmospheric Science at
ECU
.
---
Suggested Articles in East Carolina University