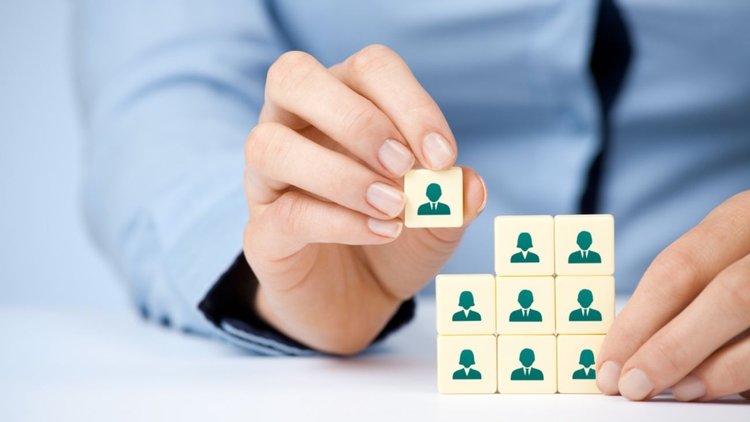 Professional Selling (MKT418) is an exciting real world interactive course. At the 400 level, one would expect nothing less, and throughout this class you genuinely expand your knowledge of sales, while getting practical experience, as well as meeting guest speakers throughout. Take full advantage of this class: use the guest speakers, resume and LinkedIn assignments to build your professional network and overall professionalism.
1. Take Notes
Taking notes seems to be a standard tip, but it is necessary for MKT418 if you'd like to succeed. The key to taking notes in MKT418 is to only write down important aspects that the teacher stresses. It will be obvious: points or concepts will be repeated when they're important and odds are they're on the test. The PowerPoints are posted to Moodle, and it is highly recommended to update your notes with the information from the PowerPoints as soon as she posts them rather than waiting until the last minute. The averages on the tests tend to hover around 73 or 78, and by taking notes you inevitably raise your chances of scoring higher.
2. Participation
Participation counts for 10% of your grade, which is a solid chunk, and what's unique about this course is the professors are not afraid to drop this grade down to a 3-5 if they see you on your computer all class messing around or always talking. Participation in this class has more to do with showing up and not being distracting or distracted, but it is good to answer a couple questions. Generally, in a smaller class of 12-20, you will stand out if you never speak. Plus, everyone gets to know each other, and this can be helpful during your role plays.
3. Practice Your Role Plays
Role plays are simply practice sales sessions of a good or service. For example, selling a particularly healthy burger and pitching it to a fake university. Many students wait until the day before to start thinking about the role plays, but to get an above average grade role plays 'information' should be gathered as soon as they're released (or the weekend thereof) and then a general script should be created either on paper or in your head. At this point, feel free to practice specific parts or run through the entire scenario if you can. It seems silly talking to yourself in a room, but it is well worth it. If you have a good friend who is willing to listen for 10 minutes, even better. Focus on the task at hand, so if you're handling objections in the upcoming role play, focus on the different objections you could receive and how you would respond.
4. Have Confidence
Role plays can be nerve-wracking. At the end of the day, a 10 minute presentation is intimidating, and should not be taken lightly, but with that being said: BE CONFIDENT. At this point in your life, if you are committed to some sort of sales in your job (which most students in this course are) you need to be able to look confident. The key word being "look". If you're not genuinely confident then fake it 'til you make it. Almost all jobs in the real world involve selling, and even regardless of one's job, you still have to sell yourself in an interview. This concept is applicable to everyone.
5. Study The Details & Vocab
The tests in this course are not easy. As mentioned earlier, the averages are low, and students tend to miss questions throughout the test. The test itself contains a multiple choice, fill in the blank, and short answer/essay. The professor likes to hone in on details discussed in class that are not on the PowerPoint. Look out for the details and be sure to study them. Sometimes slogans or abbreviations are used. Always look for these kinds of details in class, especially ones that the professor stresses. On top of the details, the vocab is the largest chunk of the test. Once again, some vocab comes from class and the PowerPoints, but a lot of this work must be done outside of class and in the textbook. This is not necessary to pass, but to truly succeed this tip is highly valued.
Professional Selling is often considered a 'graduating' class for sales students, and an advanced learning for others. No matter the reasoning behind taking this course, make sure to make the best of it. Few people get an education as personal as the students at Elon in terms of the student-teacher ratio, and this should not be taken for granted. Study up and be confident, and you got this!
---
---
Related Articles