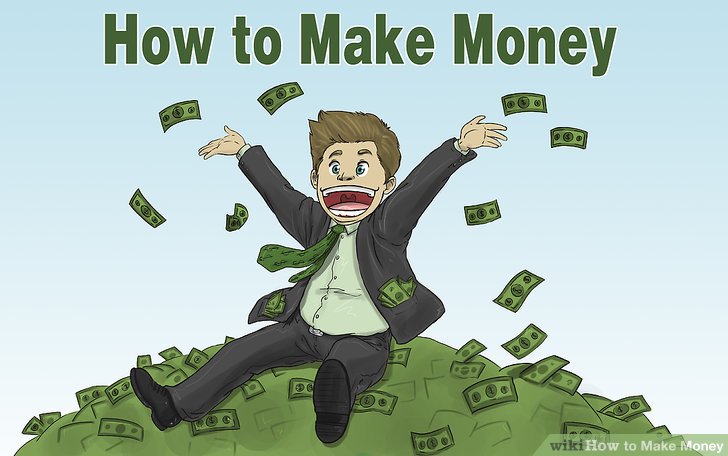 College is one of the most expensive endeavors of one's life, and it is often either paid through student loans or by one's parents. On top of tuition you have housing, meal plans, and books, and these all add up to the thousands as well. With all this money being spent, it can feel guilty to buy additional goods (video games, off campus food) that aren't necessities. To supplement that it's nice to make some extra cash, and with that said, here are the top 5 ways to make money at Elon:
1. Campus Rec
This is probably the most common way students make consistent money.  The pay varies from $9-$13 an hour depending on how long you've worked with Campus Rec and the jobs you do vary as well. Campus Rec encompasses students who work at the front desk, ref the intramural games, take care of the gym, organize events, swipe people into the gym, and are often asked to do additional tasks with extra pay for those additional hours. This is not a labor intensive job, and you get to set your own hours (generally).
2. Technology Services
Working for the technology services department requires little to no background knowledge as there is on the job training. Technology Services pays $10 an hour and allows for a couple of overtime hours a week as well. This is one of the least intensive jobs you can find as students rarely use the technology services center, but pays well over minimum wage.
3. Local Restaurants/Bars
Probably the second most common way to make money at Elon is to work at a local restaurant or bar. Fat Frogg, Pandora's, The Root, and other local establishments hire a lot of Elon Students. Pandora's and Fat Frogg specifically do this and while there is an age limit for those who can serve liquor, anyone can work at these establishments as a bus-boy/girl, host/hostess or waiter/waitress regardless. The pay varies obviously by restaurant, but for waiters and waitresses you can make a lot through tips well exceeding the pay in some of the other options here.
4. Elon Poll
The Elon Poll is one of the hidden treasures at Elon. If you like speaking to people and or politics, this is a great way to make some extra cash. Elon Poll only operates 3-8 times a month depending on how many surveys they have and respondents they need. The process is simple, 30 people (they allow for 10-15 more in a side room) go into the 'Elon Poll Room' and read off a script and survey North Carolina residents. The top 5/30 pollsters (who get the most interviews completed) get an additional hours' worth of pay as well. The Elon Poll pays $10 an hour, and time flies as the room is active and snacks are provided.
5. Uber
While this is not through the university, many people (you must be 21) have taken on Uber as a weekend hobby. It acts similar to Elon's safe-rides except instead of community service hours you're getting paid. The demand for Uber spikes during the weekends and you will be busy non-stop at night especially as students go about their nightlife. There is no set amount to how much money you will make, that will depend on how long you drive, how many trips you make, and what time of the day you're driving. With that said, being an Uber (or Lyft) driver has its perks as the drives itself can be a good time and you'll probably see some people you know.
The jobs at Elon are generally relaxed in terms of labor. The staff in charge of these organizations are extremely friendly and are willing to work around your schedule as all their employees are students and tend to have unique schedules. It is highly encouraged to get involved around campus and make some extra cash. If you're not a student athlete there is no excuse to not spend 3-4 hours a week at least making an extra $30-$40 a week. Get involved and go make some money so you don't have to bug your parents for extra cash, and it feels a lot more rewarding buying something with the money YOU made.
---
---
Related Articles