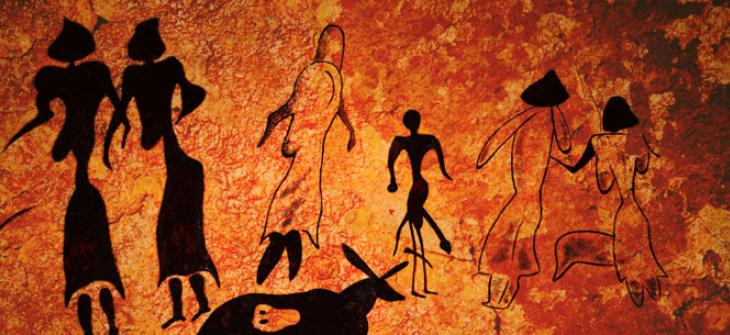 Anthropology is one of those classes that people always assume isn't for them- but, Introduction to Cultural Anthropology is a great first step for getting out of your comfort zone. This doesn't mean it's an easy A but a good grade is achievable. Here are some tips for succeeding in ANT 112.
1. Read the textbook.
The textbook is dry and boring but, it helps. Most professors expect you to come to class already knowing the vocabulary and terminology for the chapter, in order to properly discuss during lecture. It also really helps your understanding of the content during the fast-paced lectures that are inherently jam-packed with important information. Reading ahead before class can prevent you feeling like you're the only one that doesn't know what's going on.
2. Participate in discussion.
Speaking up in a class discussion can be difficult. Maybe you aren't comfortable with the material or even the other students in the classroom but participating in lecture will lead to a better grasp of the class content. You don't always have to have a complex, thought-provoking argument to speak up but maybe start with asking simple questions to clear up confusion or even comment to vocalize your agreement with another student's insight. Also, just to add a little more incentive, at the end of the semester a good participation grade will also boost your final grade.
3. Start the final project as soon as possible.
The final project is a huge one and very time consuming. The first suggestion is that you start as soon as possible on your work and research. Waiting till the last moment to work on any project is not a good idea but you will definitely be grinding if you wait too long. Also, the final project may be a challenge but if you start it with a determined mindset, it will become a breeze.
4. Study your notes.
Study, study, study! There are periodic pop quizzes that count for 20% of your final grade and will give you a kick in the butt- if you aren't prepared. Make sure you review your notes every night after class; even reading over them once or twice for a few minutes is a good idea. This will help with those detail-oriented, nit-picky questions that make you ask yourself, 'Who would ever remember this?'. Well, now YOU do.
5. Go to class!
Even though attendance is required in most courses, some people choose to blow that off. I am here to say, it's definitely worth it to go. The lecture notes are valuable and plus if you miss any of the unannounced quizzes you can't make them up! If the academic side of things doesn't motivate you to attend lectures maybe the social aspect will. Anthropology is an overlapping course which means that lots of different people, outside of your own major and even the Anthropology major will be enrolled. You will get to meet new people you would have never spoken to otherwise, which is always a big bonus!  
Remember, all of these tips are helpful but are virtually useless if you're not first and foremost, open-minded. Introduction to Cultural Anthropology explores various topics that not everyone may be comfortable deliberating but if you go into it with an unbiased and objective point of view, it should be a blast!
---
---
Related Articles