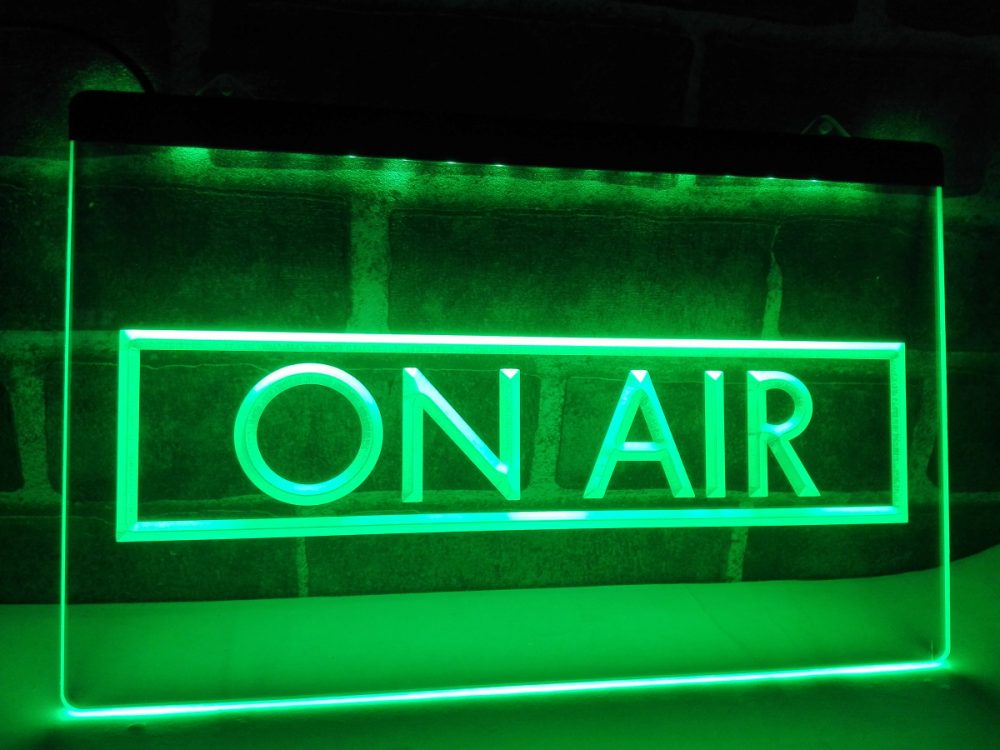 WSOE 89.3, The Only Alternative, is Elon University's college radio station. Fun fact, the call letters of WSOE stand for the 'Wonderful Sounds of Elon', which is so cute! While WSOE plays really fun and interesting, undiscovered music for the students of Elon and the residents of the Greensboro area that's not the only thing they do! WSOE hosts live music events, hold giveaways and broadcasts a wide spectrum of shows like sports commentary and discussion forums, so there is something for everyone to enjoy. There are many reasons to follow WSOE religiously but here are a few more for consideration.
1. It's student-run
There are 57 running shows on the station and they are all created and run by students. This is amazing because it gives students the opportunity to experience the reality of operating and hosting their own radio shows and to get hands-on involvement with the technology and business side of the fun. It also provides Elon University entertainment that is for students by students which gives it a sense of intimacy that other regional radio stations may not establish with its listeners. Who knows what a bunch of college kids want better than a bunch of college kids?
2.  Lots of variety
As mentioned above there are 57 shows that run live on WSOE! That provides a broad assortment of shows that you could listen to. There are shows like WSOE Throwback Hour which plays throwback songs from the 70s, 80s, 90s and 2000s, A Taste of Burlington which features food reviews and food-related commentary on the local hotspots, Rusted Strings that "plays everything from folk to indie to punk" and Broadway Beats which is a show that provides updates on all things musical theatre and plays all your favorite show tunes. It doesn't matter what time of day it is, most likely there is a show playing, for all of those night owls out there, there are shows like IndiElon which starts at 10pm and runs until 11pm and Undercurrents which starts at 11pm and runs until 12pm. You could virtually find anything you are looking for and potentially find your new favorite weekly show.
3. Plays Lesser Known Music
It's always fun to find new music that you love to sing along with or just vibe to and WSOE is a great place to listen out for great undiscovered artists. Tip: A good tool to have handy when you listen to WSOE is Shazam or any other music-identifying app. It's helpful when you want to go back and find the song later or the host doesn't mention the artist. The main goal of a lot of the shows that run on WSOE is to pass on great alternative, "underground" music for other people to enjoy which makes unfamiliar music more accessible.
4. Partnership with Student Musicians
Another fantastic thing that WSOE does for their listeners and fellow students boosts the talented musicians we have on our very campus! Some artists/students at Elon University that are frequently featured on WSOE are Asa Goldstein, The Trips, Zen Marino and Graveheart. Asa Goldstein is a singer/songwriter that plays acoustic folk music, The Trips are a band that plays your favorite pop-rock songs, Zen Marino which is a band that plays what they call "noodle punk" but is also known as "math rock". If you don't know what math rock is I suggest you check it out, it is one crazy ride from start to finish. Then finally we have Tara Rose who is an Indie Rock artist best known for her deep power ballads. All of these students and more, through WSOE, have the opportunity to get the music they have worked so hard on, to the students and other residents of the area. What more could you give an aspiring artist?
5. Tradition
One thing is for sure, Elon University is big on tradition and WSOE is no exception. The radio station was created in 1977 and originally set up shop in Harden Dining Hall, which is no longer standing and has always been student-run. The radio station has been playing music over the radio for some time but now it is available on their website as well. Even though WSOE has expanded their reach through the internet, they will forever be something that Elon University will hold close to its heart.
Radio isn't for everyone. Nowadays we have Spotify, Apple Music, Pandora and hundreds of other music streaming services but give radio a try. There are so many shows it is impossible not to find something to enjoy. Check out the schedule to find a show to listen to whenever you find the urge! And if these five reasons to love WSOE have intrigued you, check out their website.
---
---
Related Articles