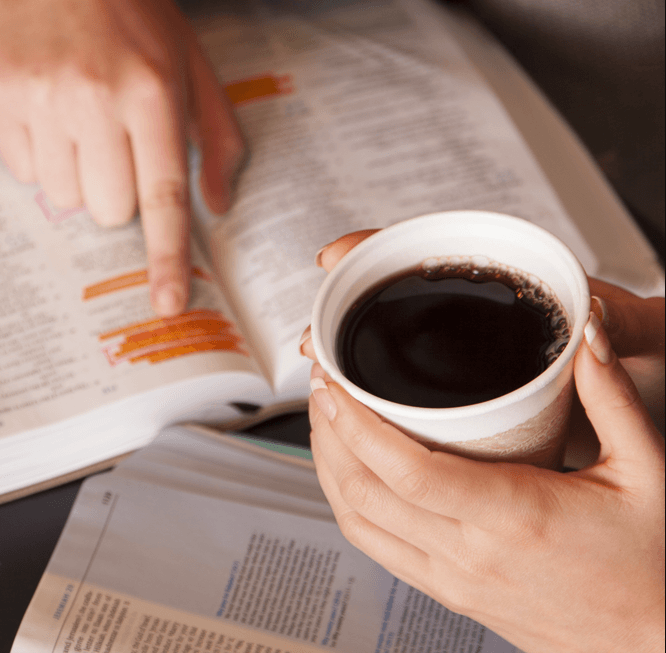 The Fashion Institute of Technology's campus definitely has a few of its own study session spots, like the on-campus Starbucks, library and multiple lounges. When it comes time to study for tests and you want an off-campus location, the following are some must-try places!
Brooklyn Bagel & Coffee Company
Brooklyn Bagel has the best bagels in Manhattan. Get a bagel and a coffee and work on some schoolwork with their free Wi-Fi and 8th Avenue view (Chelsea location). The Chelsea location is an under 5 minute walk from FIT. Note: They have freshly squeezed orange juice too!
La Colombe
La Colombe is the place to go if you like a relaxed atmosphere and good coffee. There's no Wi-Fi, which makes it a great place for reading and writing. People will stop in and out to grab some coffee and others will spend a few hours here reading their favorite book. It's the best place to review your notes before a test!
Starbucks
As Starbucks can be found on almost every corner in Manhattan, it's an obvious answer for where to go when you need to study. Starbucks locations all over Manhattan have an atmosphere where you can go to grab a coffee and stay to work on your laptop with their free Wi-Fi. Starbucks is the place to go if you need to spend a large part of your day working/studying. Note: You get free coffee refills with the Starbucks App!
Bean & Bean
Bean & Bean is another great coffee shop to bring your laptop and books to. It's located right around the corner from FIT on 26th and 8th. It's an under 5-minute walk from FIT, and the perfect location to study on a rainy day with their floor to ceiling windows! And yes, there's free Wi-Fi.
Think Coffee
Lastly, Think Coffee is a great place to study. It's atmosphere is a true local coffee shop, with free Wi-Fi to work on your laptop with coffee and friends. There are multiple locations close to FIT, as it is a New York City based business. A great one is on 8th ave between 13th and 14th street!
Next time you're on campus and you need a coffee break, to review some notes or to study, you should definitely try one of these places! The coffee and the quietness will be sure to keep you focused.
---
---
Related Articles