Back to OneClass Featured Blogs
Build Working Relationships With College Professors
Congratulations!
You're off to college and hence begin one of the most exciting journeys of your life. This will also be the first time you'll be away from home, probably in a new city or new country. As exciting as it sounds, it can be quite overwhelming. Like many students, you'll have a lot of questions and confusions around how to get started with your college life. In this article, we'll explore an important aspect of college life - building meaningful relationships with your college professors, seeking their guidance to steer through your four years and getting their help in advancing your career goals.
At the end of this article, you can download a step by step guide to establishing effective working relationships with college professors. This ebook provides you with some interesting and important materials on how to utilize office hours, how to write emails to professors and also what to avoid while communicating with college professors. If you are crunched for time, you can download it right here. 

If not, read on!
An effective relationship with your college professors in college can go a very long way in progressing your career. College professors and high school teachers can be different when it comes to dealing with students. Therefore, when you are new to college, it's important for you to learn how you can build these relationships the right way. Like any other relationship that needs time and energy, it takes quite a bit of investment to build a strong bond with your college professors. However, the investment is totally worth it.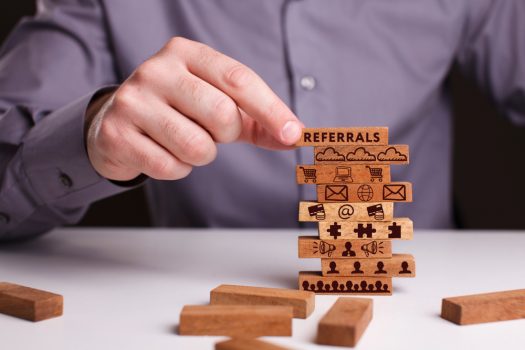 College professors can be incredibly helpful in steering your career and supporting you during your college years. You'll learn a great deal by interacting with them and seeking their guidance in your short-term study strategy as well as a long-term career strategy. 
Understand why it is important to build effective relationships with college professors 
1. Why do you think some students get coveted internships while others struggle?
2. When you don't know anyone in a new city, who can you get a referral from?
3.  How to strategize your readings and learn to read way more than the essential readings for your course?
4.  Wouldn't it be nice to have someone like a sounding board with regards to your career aspirations?
5.  How do you think you can get a good recommendation from a professor - one that vouches for your professional capabilities and goes beyond your grades?
If you are curious to know the answers to these questions, here are the top reasons why building effective working relationships with your college professors are extremely helpful.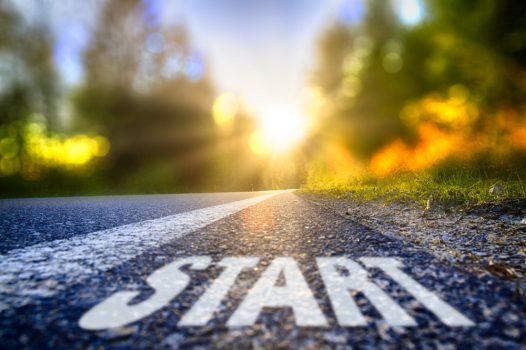 Top 5 reasons why student-professor relationships go beyond helping with your grades
1. College professors can write you strong referrals if they know you well. In order to be able to write a referral that is different from the run off the mill letters, they need to know your capabilities well.
2. When you put effort into building a strong relationship, it reflects in your other activities as well. You'll start attending office hours, completing your readings and be attentive in your classes
3. College professors can become your friend, philosopher, and guide. They can guide you on how to study well for your grades, how to look for internships and overall, what you could be and should be doing to grow professionally
4. Since you are away from home for the first time, professors can become the equivalent to your local guardians. Especially if you are an international student and need a lot of help steering through college life in a new culture, you can seek help from your professors to guide you through.
5. College professors are more than happy to help when you seek their help to provide you with additional reading materials or shortlisting books they think you will benefit from. This saves you a lot of time and work needed to create notes after going through tonnes of materials or not even knowing what references to use for essays and dissertations.
---
How to build effective working relationships with your college professors
For the Class
Prepare
Arrive for class on time and come prepared. Often, students underestimate the importance of preparing for a class. Not only does it make the course more exciting but also helps you grasp the lecture better.
Introduce
Introduce yourself to the professor after class - tell him/her your name, where you come from and why you are interested in taking their course. They may not start remembering your name immediately, but eventually, they'll know who you are.
Ask questions
Many schools allocate a percentage of your grade to class participation. Ask questions, come forward with a reply with the professor asks for an opinion. If you don't have any problem, feel free to speak up and chip into any response of a classmate. If you prepare beforehand, you are more likely to have an opinion, comment or question.
Beyond the Class
Office hours with professors
We can't emphasize enough on the importance of office hours. Office hours with professors are designated so that students can get additional support beyond classroom lectures. Many students underestimate the value they can add to their college experience by attending office hours. Many of them are way too busy participating in extracurriculars or partying. Many students also tend to skip office hours because they aren't sure about what questions to ask the professor during their interaction.
Make sure to visit the professor during office hours at least a couple of times during the semester even if you can't make it every week due to other commitments. It's a great window to meet your professors and be used as an opportunity to build a more meaningful relationship.
Maximize the office hour visits: A quick guide 
Do your research
Do background research on the professor you're visiting. Stuff like -  where they went to school, what their areas of expertise are, what activities they support etc. By research, we don't mean stalking them online but read up on their profiles on your school page or anything that is available publicly.
Don't feel intimidated
 Don't be inconfident or hesitant due to the professor's authority. Most professors would like to interact with you and get to know you more. Use this opportunity to establish a trusted channel of communication.
Re-introduce yourself when you visit for the first time
Professors teach big classes with hundreds of students. Even if you have introduced yourself earlier, they may not be able to recall immediately. Say your name and the course you belong to and refer to the latest class you attended.
Come prepared with a specific topic to discuss
Read the material that you want to refer to and have a list of questions ready where you need support. Coming prepared makes the interaction more productive and also lets the professor know that you take your studies seriously.
Non-course related guidance
You can also use office hours for non-lecture associated discussions but something relevant to your college experience. It could be career advice or constructive advice on how to navigate through your college years if you are an international student. For, e.g., you might want to ask about the how to approach your dissertation, take advice on any class you might want to take in the next semester, what kind of internships to look for and how to start applying. Just ensure that you email the professor with what you would like to discuss beforehand so that they know what to provide you within that limited amount of time
Ask again if you have got a doubt
Don't hesitate to ask for clarification on anything you don't understand.
Be polite
Be confident and yet polite. Professors get a good impression if you are confident and they can write a better reference if they know they can vouch for you.
Be regular
Don't wait for the semester end to go to these office hours. It comes across as desperate for attention. Go regularly for the office hours right from the beginning of the semester.
Follow up on your discussion
If you leave the office hours with any action items, make sure to close the loop as discussed or return after completing them. This will establish that you're responsible and take your tasks seriously.
Ask for recommendations
Use this time to ask for additional materials to supplement your class studies. Professors have a vast knowledge of their subjects and can provide you with some great reading lists. Plus adding these additional resources to your study will give your assignments an edge over others and can be extremely helpful in getting you good grades.
Social Etiquette
Look out for seminars, lectures, and workshops outside your department
Many of your professors attend speaker events. It'll give you an excellent chance to hear them discuss topics not directly related to your course, yet exciting stuff that can inspire you.
Informal meet & greets
If you meet your professors over at a less formal gathering like meet and greet session after an event, use this time to welcome them and discuss the event - mention what you liked about it, ask them for their opinion. These events are a great platform to interact with your professors beyond the classroom. They give the professor the impression that you're interested in learning and growing as a person and not just cramming for good grades.
Add a personal touch to your communication
It's a nice gesture to send a card or an email during the Holidays (Christmas, Thanksgiving). Keep it simple, without getting too personal. Mention how you are grateful for their support or simply wish them.
---
Career Guidance and Mentoring
College professors can be great mentors and guides. Especially if you are an international student trying to find a foot in a new country. They can be an invaluable resource to help you navigate through the cultural differences and prepare to fit into a different professional environment when you graduate.
How to get excellent career guidance from college professors
a) Discuss your career goals with them and ask them for advice. You'll be surprised by the amount of information you can get from them
b) Read some of their other works besides your class material. You'll need references from your professors while applying for a post-grad or a job. It's vital that you connect with your professors more than just your class level. They need to know you are a curious and hardworking professional who can do a great job in any role.
c) Professors can connect you to relevant people whether it is for a job, internship or any other activity. If you are thinking of building your startup at some point, they will be of great help in connecting you with the right kind of network.
d) College can be daunting. Especially if you are an international student, who is away from home for the first time. Count on your professors to be your mentor in this journey. Discuss your concerns, ask for guidance on what clubs to join that'll help you professionally. Most of them will be more than happy to assist you.
e) If you have the option, apply to become a Teaching Assistant. This can be an incredible opportunity. Professors work closely with their TAs, and this can open a big window for them to get to know you intimately, speak to your ability and give you a personalized recommendation. Moreover, you get to learn so much more working closely with them - strategies that you can implement to your advantage and excel in your exams.
f) Another option can be getting involved in any research project that a professor is heading. It's a great pointer to add to your resume and can go a long way in landing that coveted internship.
---
This ebook provides a more detailed reading into how to write emails effectively, what to avoid in your communication and much more! 
Get your free copy here. Happy Reading!

---
For more interesting articles, study guides and class notes, sign-up with us on Oneclass
---
Suggested Articles in OneClass Featured