Back to OneClass Featured Blogs
Top 10 Startups from York University
With Canada leading the charge in student-led startups globally, it's clearly evident that student entrepreneurship among Canadians is alive and well.
According to a study, 13.6% of all startups led by students enrolled in a B.Sc program across the world were started by Canadian students; putting Canada first over countries like India and the United States.
Although the statistic highlights only those in a B.Sc, it is still an accurate reflection of what Canada's student entrepreneurship environment is like.
Along with all of the universities and colleges in Canada, York University is definitely playing its part in contributing to this statistic.
Here are the top 10 startups that have come from students at York University.
---
*The following startups are not sorted in any particular order.*
---
Top 10 York University Startups
1. RedPine Music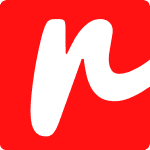 As a free to join service, RedPine helps artists, venues, and fans through a comprehensive platform that has everything each of them needs from booking venues to crowdfunding concerts to meeting artists.
Vision
"We started RedPine because we saw a big change in the music industry. As consumers moved from purchases to streams, musicians were forced to change how they make money. In days past, artists would go on unprofitable tours to grow their fan base, then chase the cash through album sales. Now, artists use streaming to gain new followers and rely on live performances and touring to chase revenue. We made RedPine to help musicians create sustainable careers through live music."
-RedPine Music Founders
Founders
Dylan Rosen - Co-Founder & CEO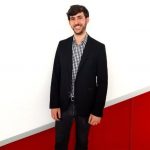 Dylan Rosen focuses on the vision, execution, and long-term success of RedPine Music. He is the architect of the marketing and business development strategies and oversees the overall user experience. Dylan obtained his Bachelors of Commerce at Ryerson University with specialities in Marketing and Accounting. Over the first two years of RedPine's operations, Dylan worked in tandem at a high-growth technology company and received mentorship from its executive team. Through this exposure, he learned the philosophy of servant leadership which he employs every day. His passion for entrepreneurship spawned several business ventures in his youth, and now, tirelessly drives the team forward.
Basil Eleftheriades - Co-Founder & COO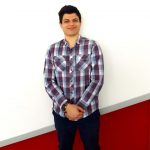 Basil Eleftheriades is responsible for the day-to-day execution of RedPine's business strategy. His obsession for sound, data-based decisions was fundamental to the company's creation. The platform was and continues to be built on the findings from his research and feedback from artists. He completed a BSc in Electrical and Computer Engineering, a Master's in Photonics, and is pursuing his PhD in Electrical Engineering at the University of Toronto.
Jason Rivers - Co-Founder & CTO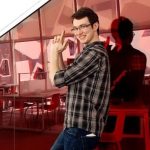 Jason Rivers has meticulously engineered the infrastructure of the RedPine platform since the company's inception. Jason has phenomenal problem-solving skills and a natural ability to drive efficiency and innovation. He developed software now in use by nearly all of Canada's financial institutions, and recently graduated from the University of Ottawa with a BSc (Hons) in Computer Science, Management, and Entrepreneurship, and built RedPine's data mart system as his final graduation project.

---
2. Blade Filters Inc.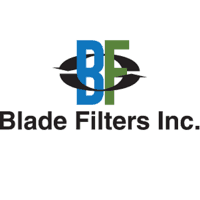 Blade Filters supplies carbon air filters that encompass a replaceable carbon cartridge; making air filter replacement incredibly simple and easy.
Their mission is to be the face of innovation in the indoor activated carbon air filtration industry and provide its customers with reusable, sustainable, and cost-effective air filter replacement options.
Vision
"Have you ever thought to yourself: 'Why do I need to purchase a brand new air filter every time the carbon in mine becomes exhausted? Why is there no easier, less costly, way to simply replace, solely, the carbon?'. We definitely have. In fact, it was this exact question that propelled us to design our simple, yet innovative, carbon air filter that encompasses a replaceable carbon cartridge. No need to replace the entire unit anymore, simply just exchange the inner carbon cartridge. We're the face of innovation, in a stagnant industry. Blade Filters have revolutionized the way carbon filters are now changed."
-Giancarlo, Co-Founder & CMO
Founders
Giancarlo Sessa - Co-Founder & CMO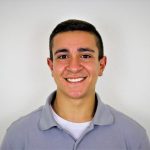 Aedan Fida - Co-Founder & CFO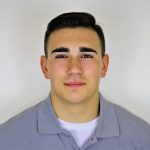 Joseph Fida - Co-Founder & CEO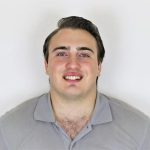 ---
3. Green Campus Co-Operative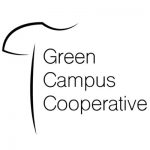 The Green Campus Co-operative is a nonprofit campus co-operative incubator and currently has two partner ventures:
-Green Campus Cotton
-The et al Faculty and Graduate Student Cafe & Pub
To fully embrace the principles of trade justice, both ventures provide fair trade products from clothing to food and drinks, and certify with Fairtrade Canada.

Vision
"The Green Campus Co-operative was started by students and faculty at York University to introduce alternative, sustainable apparel products that embrace the principles of trade justice. By purchasing Fairtrade, Organic Certified apparel the GCC's customers are ensuring that a fair and sustainable price is paid to small-scale cotton farmers, a social premium is added to support local economic development, and no farmers are subject to harmful chemical pesticides or insecticides. For the past 2 years, students and faculty have been working together to import, market and service their various campus clients and have raised awareness about the abhorrent conditions upon which most garments are made."
-Madison Hopper, Innovation Manager/Executive Director
Founders
Darryl Reed - President/Professor: Co-ordinator of Business and Society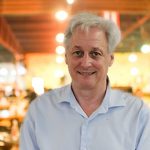 Darryl Reed is the President and founder of the Green Campus Co-operative, he teaches in the Business & Society program at York University (Toronto). He holds PhD degrees in Ethics (University of Southern California 1997) and Political Economy and Public Policy (University of Southern California 1995).
Madison Hopper - Innovation Manager/Executive Director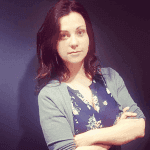 Madison has been working in Fairtrade for over 5 years as the Executive Director of Fair Trade Toronto (a civil society organization), on the board of Fairtrade Canada and as a Marketing Co-coordinator with Equifruit (a fair trade banana company.) Her goals are to bring new innovative Fairtrade Certified products to Canada and to nurture the overall fair trade movement in the communities she works with.
---
4. Treasured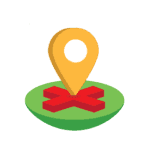 Treasured helps Canadian and immigrant families preserve and celebrate their family history through storytelling and collaboration.
They aim to bring fulfillment to families and friends through two services:
-TreasureCard: A personalized greeting card for the digital age
-TreasureWorld: Immersive life capsules for families to celebrate and preserve their family history.
Vision
"We founded Treasured to help families around the world celebrate life for generations and prevent the loss of their family history. Our @TreasuredTeam is a united collective inspired by the stories of Canadians and immigrants around the world."
-Vito Giovannetti, CEO/Co-Founder
Founders
Vito Giovannetti - CEO/Co-Founder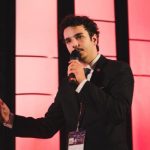 Vito Giovannetti is a second generation Canadian and proud BBA graduate from the Schulich School of Business, and MBA graduate from the Odette School of Business. He has a collection of career experiences in family business, marketing, economic growth, and startups. His passion ranges from the future of education to emerging industries like Spatial Computing.

Nikita Varabei - CTO/Co-Founder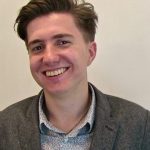 Nikita Varabei immigrated to Canada from Belarus at age 6. He is a 4th-year student at the University of Toronto and the dean of the Vaughan School of AI. He has a collection of career experiences in IT infrastructure, mobile & web development, but is most passionate about artificial intelligence and machine learning. His passion ranges from the future of gaming to the emerging frontier of artificial intelligence.
---
5. Tactiveo

As a creative video production and marketing company, Tactiveo helps brands market themselves through the power of video marketing strategy, creation, and distribution.
Vision
"Tactiveo started because of our passion for videos. Back in high school, Sham and I used to create videos for fun until we were approached by a colleague for our first paid video. Tactiveo has been doing amazing ever since! Over the previous summer, we went through the Entrepreneurship Experience program offered by LaunchYU at Innovation York in partnership with the York Entrepreneurship Development Institute where we won the final pitching competition. Our vision is to help businesses succeed and achieve their full potential using extraordinary interactive videos and in turn, helping the Canadian economy prosper."
-Shah Suhail, Managing Partner
Founders
Shah Suhail - Managing Partner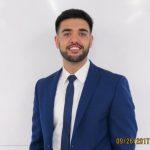 Shah has been involved in the entrepreneurship eco-system in the York Region for the past few years. He is the Co-President of the largest, student-run non-profit entrepreneurial organization at York University, The Entrepreneurship Development Association and is also a Connector for the League of Innovators, founded by Ryan Holmes. He is a business marketing student at York University who has 2 years of sales experience working at the Fossil Group and the Canadian Automobile Association.
Sham Syed - Managing Partner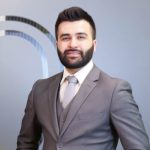 Sham Syed is a Finance graduate from McMaster University with over 7 years of experience in video production. Shah and Sham have both assisted in creating extraordinary videos to help businesses achieve their full potential in sales and conversion. They assisted a crowdfunding campaign that led to a 6-figure deal for one of their first clients, The Incliner.
---
6. Ohh! Foods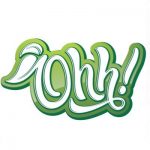 To serve the millions of Canadians with food allergies, Ohh! Foods created nutritional and delicious snacks that are free from the top 10 priority food allergies.
Ohh! Foods promotes transparency of their products and shows their customers everything from the history of their ingredients before they enter the manufacturing process to the window in their packaging that shows what exact product it is.
Vision
"After struggling with food allergies and not being able to find snacks that were completely free from the top 10 priority food allergies, I decided to create Ohh! Foods.
Ohh! Foods is now on a mission to bring awareness to inclusive snacking with innovative, delicious and nutritious snacks that are free of the top 10 priority food allergies."
-Brittany Charlton - Founder
Founder
Brittany Charlton - Founder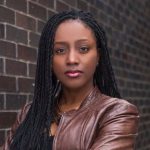 ---
7. Swob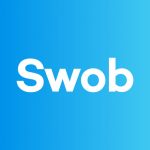 Swob serves students and recruiters simultaneously by making the recruitment process as easy as possible through an intuitive user interface and the convenience of looking for jobs and screening applicants on a mobile app.
Vision
"The idea for starting Swob came from personal experience as we remember being students looking for a part-time job and walking through malls and restaurants in an effort to find a suitable position. Like most students, we were much more invested in school than at work. However, we realized how invaluable this work experience was. It taught us to be organized, how to communicate, proper time management skills and provided us with real life experiences in money management. At the same time, our father, who worked in the restaurant industry, knew how inefficient it was to recruit students given the high turnover rate and out-of-date recruitment methods. It was when we were able to solve for both the student and the employer that Swob came to exist."
-Alexander Florio, Co-Founder
Founders
Alexander Florio - Co-Founder
Stephanie Florio - Co-Founder
The Co-Founders of Swob are a brother-sister team.
Both studied at York University obtaining Bachelor of Arts Degrees followed by studies in Marketing at Seneca College where they both obtained Marketing Diplomas. Since graduating, both Alexander and Stephanie worked in Advertising & Public Relations for four years in total.

After approximately 2 years in the workforce, in the Spring of 2017 both Alexander and Stephanie left their respective employers to start Swob Inc. Today, as co-founders they share responsibilities which include marketing and advertising, business development, administration, and fundraising.
---
8. Ocutherapy

Ocutherapy offers interactive therapeutic tasks through virtual reality to guide rehabilitation for brain injuries. Its user-friendly functionality, accessibility and personally tailored treatment helps its patients reach their recovery goals.
Vision
Ocutherapy was created with the core focus on connecting the brain and body through technology. Alex's father suffered the direct impact and the challenges of an acquired brain injury so Alex set out to find ways to better help this community. His involvement in the field began with his academic training, which later evolved into graduate work focused in this area of recovery following trauma using emerging technology. This effort spurred what had inevitably evolved into Ocutherapy. Having seen these daily challenges as both a caregiver and researcher, Alex's goal is to create a truly patient-centred and connected rehabilitation experience to inspire, motivate and educate throughout the recovery journey.
Founders
Alexander Theodorou - Co-Founder & CEO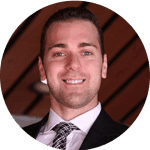 "With an interdisciplinary background that spans clinical research, neurolinguistics and computational methods, I strive to connect the dots between the brain, language and recovery. Passionate about innovation and healthcare, I have presented across North America, published on the topic, and am committed to redefining rehabilitation."

Ryan Odenthal - Co-Founder & COO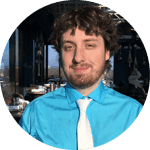 "I am a visual design specialist with a background in creative marketing. My work focuses on combining brand development with interactive design. Through my ongoing study of world events and social analysis I am always conceptualizing innovative business campaigns."


---

Arfront Technologies specializes in using augmented reality to help individuals and other businesses bridge the gap between imagination and reality. They have the following products:
-Sensei: A video conferencing software that leverages AR to provide assistance in customer service, training, and after-sales support communications.
-Torri360: A VR real estate software that allows for 360 degree views, detailed 3D models, etc. of neighbourhoods and properties.
-AR Museum: An AR software that allows for interactive artifacts, digital information, etc. for museum visitors.
Vision
"Arfront was started with a mission to cut down machine downtime costs and increase after-sales support using AR and AI. We have developed a proprietary algorithm/tool that connects factory workers to experts in seconds over a video call. Using Augmented Reality and 3D annotations a worker can fix machines, get trained or learn new features."
-Team Arfront
Founder
Bo Feng - CEO
Graduate from McGill College with 7+ years of programming experience at IBM and Ericsson.
---
10. MedHouseCall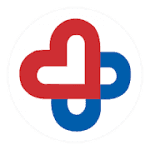 MedHouseCall allows people to call a doctor to their house with just a few taps from their phone.
When you're too sick to leave your house, need a prescription, or too busy, you can request to see a doctor in the comfort of your own home.
Vision
"MedHouseCall was started because calling doctor house calls in Canada was a very inefficient and cumbersome process. MedHouseCall has UBERized the medical walk-in clinic with a mobile app for Canadians to get government funded medical care coming to them, thanks to our integrations with the Ministry of Health in 4 provinces, taking the burden off hospital emergency rooms.

We create lifestyles for doctors with a completely turn-key and very lucrative house call solution providing an unlimited patient base, central electronic medical record keeping, and full-service government billing. No need to hassle with a brick and mortar business, this is a complete medical office in an app!"
-Dr Amit Sharda, CEO & Founder
Founder
Dr. Amit Sharda,BSc, DC - CEO & Founder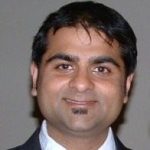 Dr. Amit Sharda is a serial entrepreneur who has created a national franchise of healthcare clinics across Canada, a frozen line of pizzas, runs a digital marketing and software development firm as well as runs his original chiropractic office which began in 2003. His next venture, MedHouseCall, is set to revolutionize the way house calls are performed in Canada.
---
Representing York University, all of these startups have very impressively fulfilled a customer need and are providing value to their communities through their unique products and services.
With entrepreneurship hubs and incubators such as LaunchYU, Yspace, YEDI (York Entrepreneurship Development Institute), and EDA (Entrepreneurship Development Association), and more, there's no wonder why these impressive startups came from York University.
Make sure you keep an eye out for these rising stars.
---
Check out some related topics:
Does a Marketing Degree Make You A Better Marketer?
57.5% of College Graduates Don't Work in Their Field of Study
---
Suggested Articles in OneClass Featured