Back to OneClass Featured Blogs
How to Get OneClass Unlocks for Free
Where can you find OneClass free unlocks? Right here. We'll show you how you can download documents, view documents and get unlocks on OneClass - all for free.

What unlocks can get you

Unlocks let you view entire documents on OneClass. We have over 11+ million pages of study documents, so finding notes for your class won't be hard. Click here to find notes from the top student in your classes.

Without unlocks, you won't be able to get full access to the document that you want to view. Unlocks can be used on both lecture notes and textbook notes! After you unlock a document, the document can be downloaded and kept.
How to get unlocks

To get free unlocks, you need to earn credits.

For your reference, here is how many credits you need to earn for each unlock package:

Earning credits isn't hard! Below are 4 ways how you can earn credits and access OneClass documents without paying a dime.
Upload documents
You can upload a document and earn 25 credits every time. You will need to upload 12 documents to earn one unlock. If you're an Elite Note Taker, however, you earn 75 credits every time you upload, which will only be 4 documents for an unlock! To become an Elite Note Taker, you need to upload 5 documents in a period of two weeks.
Refer friends
Sign up and go to the referral invite page to invite as many friends as possible to increase your chances of earning more credits. Every time your friend gets promoted to an Elite Note Taker, you earn 100 credits! It gets better– if a friend subscribes, you'll get 500 credits.

Earn badges
Earning a badge also earns you 25 credits every time. There are 20 badges to be collected, so be sure to check out what they are on our badges page and claim them after each one is completed. Some of the challenges are as easy as connecting your Twitter account!

Getting enough credits lets you access documents on OneClass for free. If you're looking to see how many unlocks you have, just go to our rewards page. It will like this: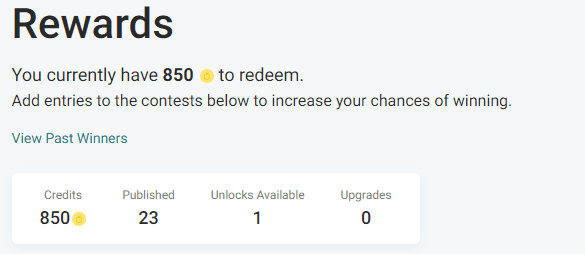 If you're a student on a budget and in need of class notes, this is for you. The more you help the OneClass community, the more it helps you.
If you're a student in a hurry for class notes, the alternative is to get unlimited unlocks by checking out our subscription packages here.
Share this article with your classmates and friends! Don't forget to refer them too to OneClass for free unlocks :)
---
Related articles:
Is there a OneClass or Course Hero Free Trial?
College Money Worries? Make Money and Save Money With This Free College Student Budget Template
The Best Way to Cheat on a Test
---
Suggested Articles in OneClass Featured