Back to OneClass Featured Blogs
Contributors on OneClass and Chegg: Who's Better?
Online tutoring can be a great opportunity for those who are looking to share their expertise from home and make money out of it. If this sounds like you, keep reading to learn about some of the perks and differences between platforms!

With the lockdowns there was a significant increase in the number of online learning opportunities since every student was forced to learn from home. This also means the demand for teachers and tutors is higher than ever - meaning it's very possible to find several sites looking for tutors who are willing to work from home.

But with many opportunities available and a range of features, which one is the best for you?

In this article we're going to break down the differences between two of the largest online study platforms in the US: Chegg and OneClass. If you've never heard of either of them: it's time to learn and get better grades!
Chegg

Chegg is one of the most popular sites for tutoring and the company has implemented a few changes since last year in order to be a better fit for the students. One of these changes is that now tutors can sign up to be experts in only one subject, which some people might find frustrating if they have expertise in more than one area.

Another significant change is that, while Chegg doesn't require its tutors to be working from India, it does require them to be Indian nationals and to have an Indian PAN and Bank account.

If you qualify and start answering questions at Chegg, you will be paid per question answered based on your subject of expertise and the level you have reached within the platform.

Keep in mind that Chegg pays its tutors only time per answer, independently of how many students view your answer, how many subscribe because of your work or how much traffic to the site is generated by your answer.
OneClass

OneClass recently launched a Contributor program where everyone can sign up to contribute with expert answers in a wide variety of subjects, such as Mathematics, Law, Finance and Sociology, just to name a few.

Once the contributors create a free account at OneClass, they can follow as many subjects as they wish to have access to the corresponding questions and start answering them.

There is really no eligibility criteria to join the creator community at OneClass but every answer is subjected to be reviewed and hidden if necessary. The better the answer, the more views it generates and the more followers are gained.

Based on your public profile, which includes number of answers given, likes received and current followers, you will be gaining points and increasing your tutor level.

This is the easiest way to make extra cash while learning - when a student using your answer signs up for a OneClass membership to access your content, you may earn up to 20% of that subscription price, each time that user pays their fee. You earn commissions when a new user signup on your content, the best way to get more and more commissions is to demonstrate expertise, authority and trust.
That means up to $12 each month, just for answering a question! Passive income, here we come.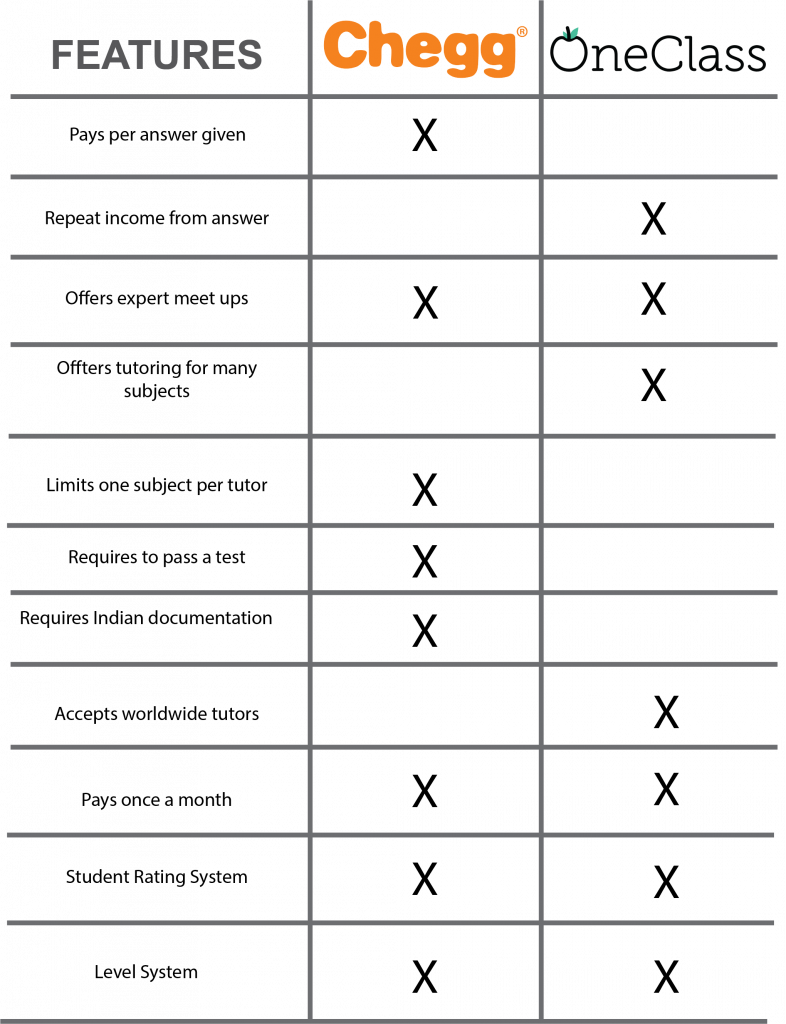 ---
Suggested Articles in OneClass Featured