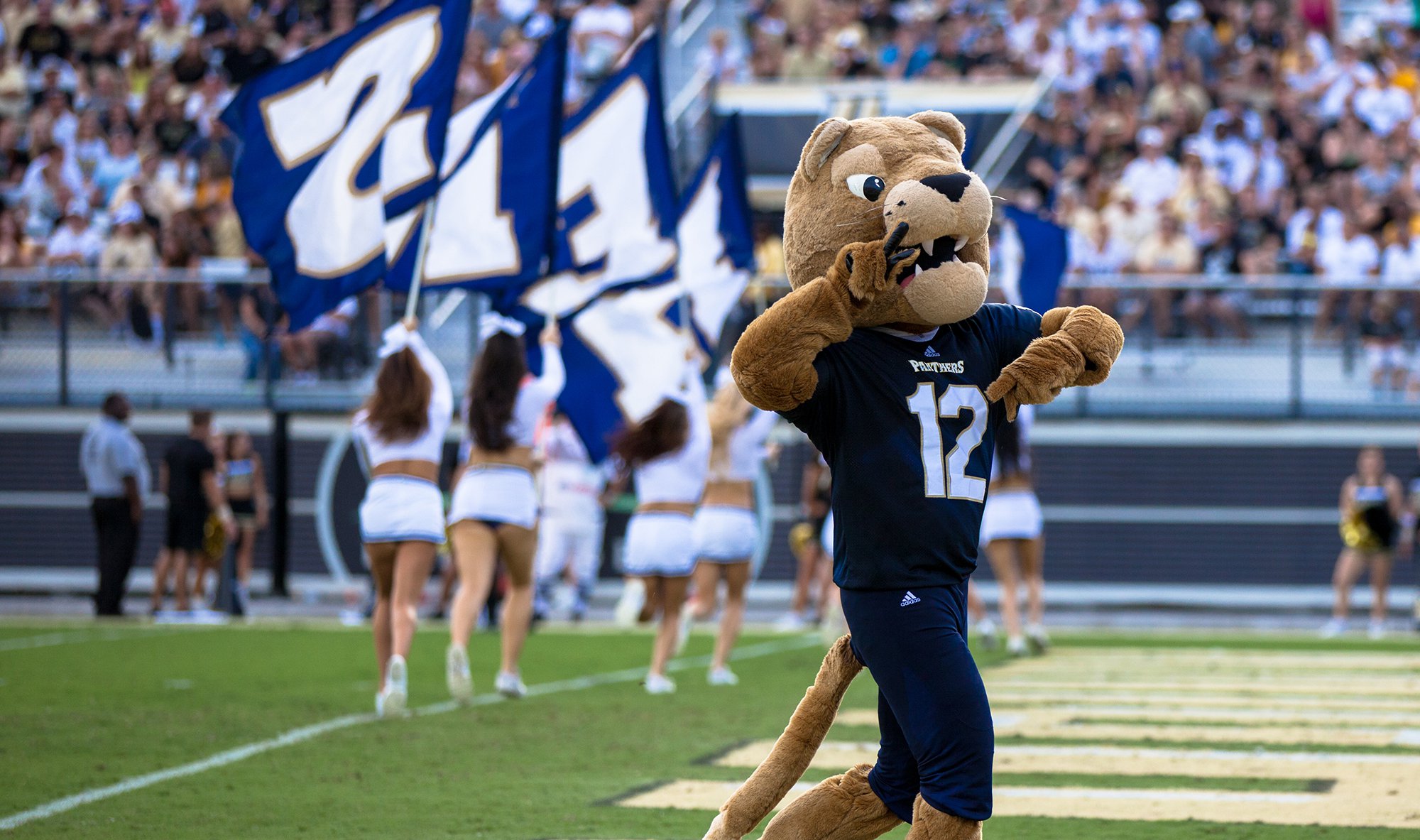 1. Getting addicted to the CRACK COOKIES is your worst nightmare!!
FIU is known for drawing your attention to breezeway where they sell straight-out-of-the-oven-delicious-warm-melting-chocolate-chip cookies. These cookies become your worst nightmare because there is no way you can reject them. Once you've had one it is all downhill, it becomes an addiction. Who knew cookies could have that effect on you?
2. You don't want to enjoy the divine Cuban Cafecito Miami has to offer
Miami is home to most Cubanos and you can't be around Cubanos without being exposed to their Cafecito. Their strong coffee will help you stay up when studying and gives flavor to your life. On campus Café Bustelo makes sure you can get your Cafecito whenever your heart desire!
3. You don't want to receive a free tablet for attending all the football games?!?!
Yeah you read that correctly! Did you know that you could get a free tablet for just attending all 7 home football games? Who wouldn't want a free tablet?!?!
4. Roary just isn't cute enough for you
FIU's mascot is the cutest panther ever! He is just so fluffy and cuddly and his name makes you all warm and fuzzy. Roary has to be the most adorable mascot ever. Not only that but during all events he is always pumped and making sure you are showing your school spirit! And if you're lucky you might just even be able to score a selfie with him!
5. Living where everybody vacations is so overrated
When you think of a vacation you envision the sunny beaches, the palm trees, and the chance of just breathing in all the good vibes as you relax. FIU is just 30 minutes from the famous south beaches of Miami. If you finish your classes and feel like tanning at the beach you can go for it! Not many students can say they live where you vacation!
6. Free t-shirts just aren't free enough for you
As soon as you start college you realize how many free things you can get and one of those things are free t-shirts. You literally can pass by a table and they will just hand you a free t-shirt with their club on it or if you attend a basketball game you can receive a t-shirt with the theme of the game. You can never go wrong with free t-shirts!
7. Being exposed to all kinds of different cultures is boring
America is filled with such diversity as a big melting pot. However, one of the places with the biggest diversity is Miami and more specifically FIU. Just by the name you can tell, it isn't called Florida INTERNATIONAL University for no reason. Having the opportunity to learn about different cultures just makes you a more global person and gives you a better understanding of the world!
8. You don't want to pass the bar exam
Being a lawyer is not easy but going to FIU might make it more doable. FIU has great academics but on top of that FIU is recognized for having the highest pass rate on the bar exam in Florida, beating other top universities! REPRESENT!
9. You don't want to party every day
Miami is known for being a party city and not only that but college is where you spend four years of your life partying before you become a full-on adult. Miami is filled with night-clubs that you will never get bored of. In other words, Miami + FIU = PARTY EVERYDAY! So, enjoy it while you can!
10. Large campuses are too great for you
The campus is just so beautiful and big. You can just sit on the grass and feel the Miami breeze and read a book. There is so much green land to breathe in fresh air. Plus, you get your work out when going from class to class. Fun Fact: The MMC campus is literally 3 times the size of Magic Kingdom! Can you believe that?!
11. Meeting new people isn't your thing
There are around a total of 55,000 students enrolled at FIU. With so many people you are bound to meet someone new every day. Whether you're walking to class, you're in class, or you're in the elevator. Believe me those awkward elevator silences are better if you talk. Who knows maybe you have more in common than you thought!
12. A library with EVERYTHING will make you want to live there
Technically you could. The library has Starbucks so you can never go hungry. It has 8 floors of books and materials to study with. For example, you can rent a tablet or a laptop, so you have no excuse to not do your homework. There are also quiet floors where you can study alone or spaces with TVs and white boards so you can study with a group. FIU's library might just be cool enough for students!
13. Seeing famous celebrities for free in concert is lame
Ok we are talking about famous celebrities like J Cole, Jessie J, MKTO and other celebrities that have come to FIU and performed. Plus, FIU students get to go to these concerts for free too! Maybe one day you will just see a celebrity around. FYI Chris Brown filmed his music video for his song "Kiss Kiss" at FIU!
14. Paying less for college makes you sad
College is so expensive nowadays that you try to save as much as you can. FIU is literally a bargain, not only do you get to say you live in Miami but also FIU is the most economic public university in Florida.
15. Enjoying the best four years of your life at an amazing university where you can achieve your goals while living the college experience is not good enough
Enough said!
---
---
Related Articles