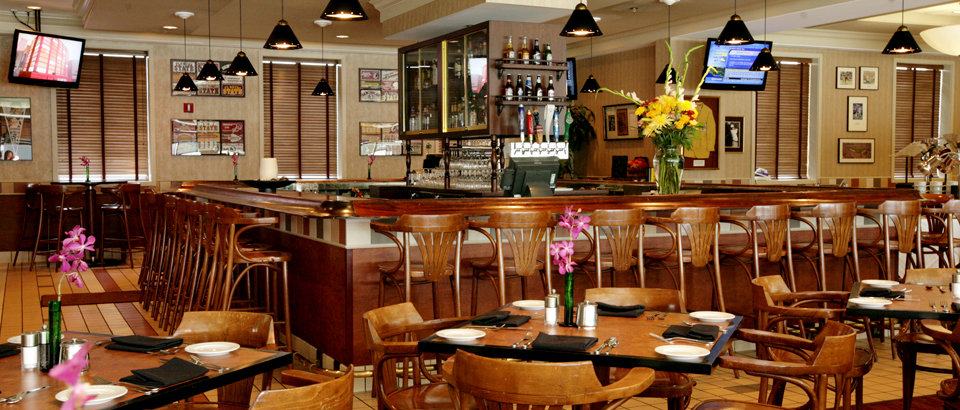 Has there been a time this semester that you've wanted to try something new in Tallahassee but didn't know what so you just settled for Chipotle or Chic Fil A? Well no need for that anymore because here is a list of the top 5 local restaurants around FSU
5. Burrito Boarder
Ever wanted to eat delicious food on surf boards? How about $1 tacos on Tuesdays? Burrito Boarder's has you covered then! With a surfer theme from inside to out, including surfboard tables and murals on the outside of the restaurant, Burrito Boarder serves just about the best "Fresh Mex" in town. There are a variety of proteins, including three different types of chicken, two different types of pork, ground beef, Swai fish and even seasoned potatoes! BB also has Taco Tuesdays where they serve $1 tacos with a purchase of a drink. So go in a grab a delicious meal right off of W Pensacola and Stadium Dr. and order a side of queso, which took the owner FIVE years to perfect!
4. Digia in Urban Food Market
Have you ever wanted a bowl of pasta as quickly as you get your chipotle? Well now you can! Digia is a quant restaurant in the greater whole of Urban Food Market, which I can only best describe it as a large , open warehouse with five or six different built-in restaurants and public seating all around the warehouse. Digia offers a quick stop pasta shop, with you getting a small or large portion of pasta (with a choice of all sorts of different types of pasta), three vegetables, a protein, your choice of 5 sauces and a cheese topper after it is all cooked and ready. Prices vary from $4.99+ tax for a kids portion (which anyone can order despite the name) or $8.99 for a large portion.
3.  Mr. Roboto
If you ever want to drown exquisite hibachi food in Yum Yum sauce, Mr. Roboto is the place to go. Mr. Robot provides extensive amounts of sauces from teriyaki to orange sauce that you are able to top off you hibachi style chicken or steak, fried or white rice, vegetables or even noodles! They also have plenty of selection of springs rolls, dumplings, and sushi. With two locations- one on W Tennessee right after Jimmy Johns' and one on W Pensacola right next to a different Jimmy Johns'- there is no way you can resist a chance to try this appetizing place.
2. Chuy's Tex Mex
Not quite local, but the only other location lies in Gainesville (and it's not half as good in the nasty swamp), Chuy's Tex Mex is a great restaurant with proper Tex Mex food. Chuy's serves anything you want in its' category, including chicken enchiladas with your choice a creamy, zesty, tomatillo sauce or light, and tasteful tomato sauce. They have a very large menu including quesadillas, premium tacos, sizzling fajitas, and humongous burritos. Also, I'd be remised if i didn't mention their creamy and mouthwatering queso (yes, I love queso guys, sorry not sorry). So get a group of friends and hope over to Chuy's on E Lafayette St. adjacent to Apalachee Pwky.
1. Riccardo's Restaurant
Rounding out this list is possibly the best food stop in Tallahassee, Riccardo's Restaurant in Midtown. A proper traditional, sit down Italian restaurant with nothing but delight on their menu. From something as simple as Spaghetti and Meatballs to the more intricate Eggplant parmesan, Riccardo's will not do anything less than make your tastebuds go bonkers. Every plate is served with a warm, garlic seasoned bread roll, but it is not just a small piece of bread you would get at Carrabas, no no no, it is a roll two times bigger than your fist! An absolute gem of a place, Tallahassee natives know plenty about it and there is a long line to wait before it even opens at 5 PM! So for your next birthday or large celebration, head over to Riccardo's, you will not be disappointed.
Honorable Mentions- Bandidos Burrito Company, Momos Pizza, Gaines St. Pies, Wells Brothers and Gordos
---
---