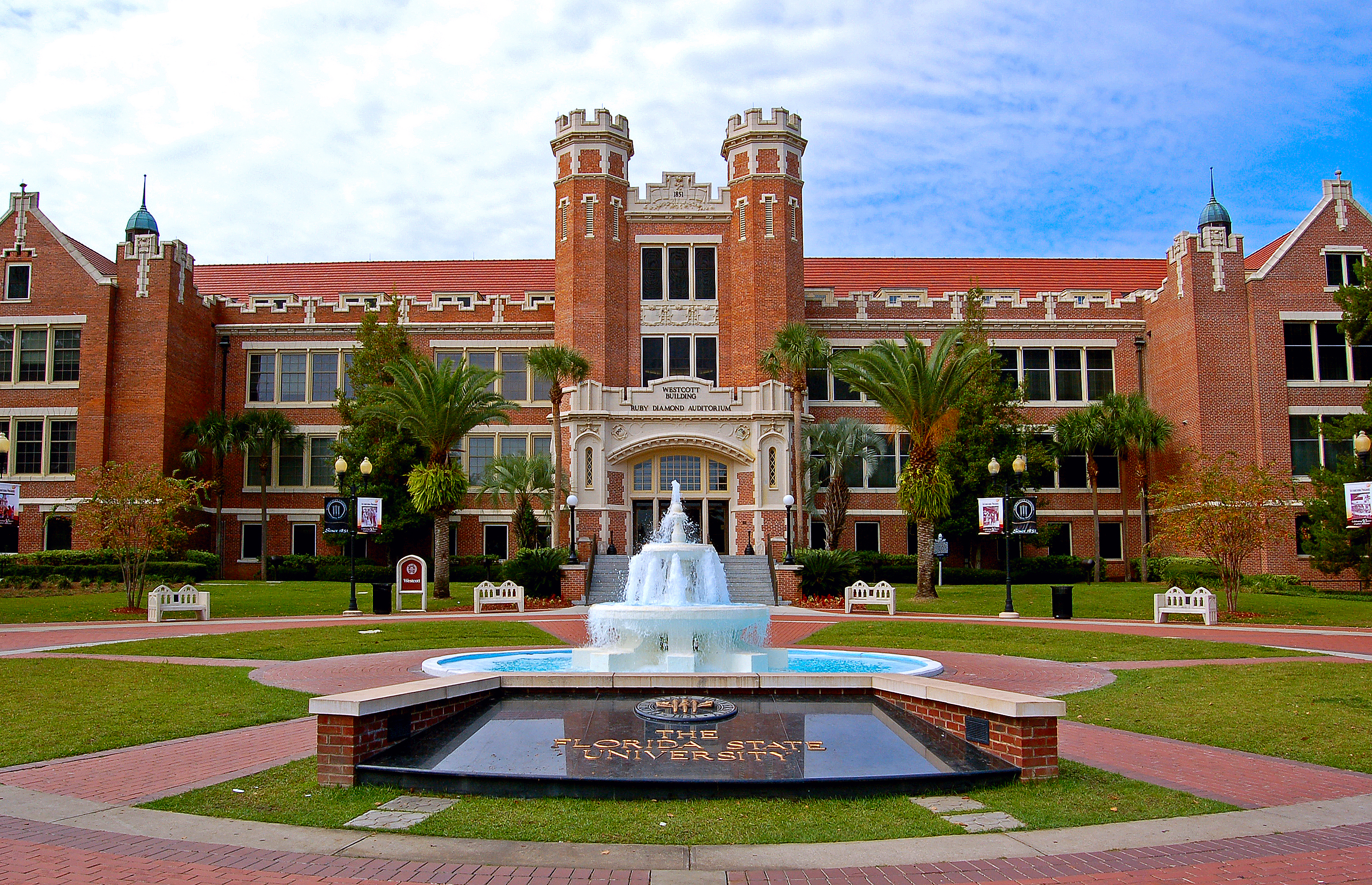 Florida State prides itself in diversely educating its students in order to expand their perspectives and make them more adept to the many situations they may encounter in life. Because of this, there are a ton of unique classes that you wouldn't necessarily expect a college to endorse – let alone teach… Here are 10 of the Coolest Classes at FSU!
Described as the analysis of traditional texts, as well as present day media, to "examine the questions of women's nature, girlhood, beauty, violence, oppression and sexual agency." One student wrote that "it looked at feminism and how women were depicted in things like Marvel Comics. It was a unique class."
International Affairs senior, Juan Cardona, described the class as "try[ing] to answer the question "are we really in a more peaceful time in history". The professor is amazing and he helps us look at things from a different perspective that I've never thought of."
This course uses blindfold experiences, learning braille, and lectures from those who either are blind or have a close relationship with someone who is, to explore the World Health Organizations number one disability. The views and experiences of blindness are examined by gender, race, class, religion, and ethnicity. The uniqueness of this course spawned an article from USA Today, who wrote, "The course educates students about what it's like to be visually impaired, and aims to shatter stereotypes and preconceived notions. They also get repeated experiences performing tasks using blindfolds, and each student must guide someone wearing one."
What do you think of when you think of your most fond and prominent memories? This class examines just those experiences – from why they are so memorable, emotional, and impacting, to how these experiences can be changed or improved. One student, Justin Lee, raved, "The class is based on creative group projects in creating experiences for guests and visitors and ranges to professional development. Some of the projects we did include transforming a local Tallahassee attraction into something bigger and more unique, making a museum tour more interesting and exciting for guests, designing a spectacle, and more."
Extremely applicable in todays soceity, this class "look[s] at the world of concert and social dance to begin to understand how the human body is "staged" and how bodies in motion are intimately connected to issues of gender and other cultural concerns, such as race and class." Student Aly Kapper excitedly described the class as "the best class [she had] ever taken." She continued, stating, "I learned so much about not only dance and movement but also about how the media and gender roles are incorporated in music. We talked about many performers including Beyonce and how she took gender and stereotypes and changed them around. We did a few projects where we had to pick a movement example and compare it to what we learned in class! It was awesome!"
If the origin of your favorite music has ever peaked your interest, this class is for you. The music of minority groups like Native Americans, African-Americans, Latin Americans, Asians, Jewish, and certain Euro-Americans and their traditions are surveyed. Their social factors, religion, location, and a plethora of other factors are studied to understand the culture behind the music and music's ever-changing sound.
Described by student Mark Porter as "a business class where, at the beginning of the semester, you're given control of a failing business in an online simulation, and you have to run it throughout the semester, and you get graded on how well the business does." Definitely useful for any aspiring business owners or entrepreneurs!
Florida State may be one of the few universities in the country to have a functioning circus, but even fewer offer the circus to the entire student body as an elective class. Student Malorie Snitil proclaimed, "It was so much fun to get a chance to see what the performers in the show actually get to do and how intense it really is." As dated as the circus may be now, it would be interesting to see the behind-the-scenes of something that, historically, entertained so much of America.
Have you ever thought about the inner motives behind psychopaths, sadists, masochists, or contrastly, anyone who resists those urges to hurt themselves and others? This class focuses on the questions "What are the purported goals, justifications, and limits—legal, moral, and political—of torture practices, both historical and contemporary?" and "How have the recent and ongoing debates about the legitimacy of torture in America been shaped by moral and religious perspectives?" Anyone with interest in 48 hour mystery shows should be the first to sign up!
Self-sustained and highly professional, FSU has its own Emergency First Aid unit! Any interested student is invited to apply and participate in a year of first aid training and response tactics, then volunteer for the unit for a year. The website for the unit describes the First Responder Unit (FRU) as "a basic life support and quick response unit at Florida State University. Staffed by trained student volunteers the First Responder Unit is an affiliated project associated with University Health Services, FSU Police Department and FSU Division of Student Affairs. The FRU offers support to existing emergency medical and safety units during campus events, such as intramural sports, the FSU Flying High Circus and Dance Marathon."
As if there wasn't reason enough to attend FSU already, these courses are definitely worth it! You won't find many other schools with the amount of interesting courses that FSU has to offer – since this isn't even a complete list.
---
---
Related Articles