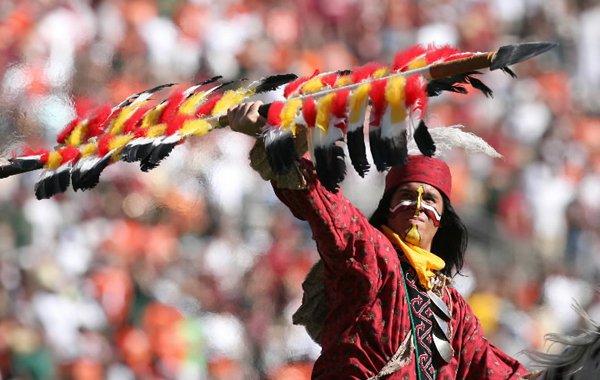 The popular question among freshmen students, "what are the easy courses that I can take at Florida State University?" While some of the courses are extremely difficult, there are classes that are relatively easy and can help boost your GPA. These courses are referred to at bird courses by students at Florida State University. Here are 10 of the Easiest Classes at Florida State University:
1. PEL 1121 – Golf
While not every Florida State University student might be a terrific golf player, you can earn credits and boost your grades by taking PEL 1121 – Golf. Whether you are a beginner or a pro, PEL 1121 is sure to help you learn about one of the oldest and most prestigious sports.
2. DA 3209 – Ballet
Learn about Ballet, which is a type of performance dance that was originally started during the 15th century (Italian Renaissance). While DA 3209 might not be for everyone, many students have done extremely well in the course and helped boost their GPA at Florida State University.
3. PEM 1131 – Basic Weight Training
Earn credits at Florida State University while getting "jacked". PEM 1131 will teach you about the basics of weight training. If you are already familiar with weight training and don't mind a little refresher, this course can definitely boost your GPA at Florida State University.
4. MUN 2800 – World Music Ensemble
World Music Ensemble or Mira is a trans-cultural musical collaboration that was invented in 1995. If you are interested in music or want to learn about a niche type of music, MUN 2800 is for you.
5.MVS 1116 – Beginner Class Guitar
You don't need to be the next Jimmi Hendrix to do well in this course. MVS 1116 teaches students at Florida State University the basics of learning guitar.
6. PEL 1511 – Soccer
Learn about the world's most popular sport while earning credits. PEL 1511 (Soccer) is terrific for any student who loves soccer and wants to boost their GPA.
7. DAA 1100 – Beginner Contemporary Dance
Dance your grades away!
8. PEL 1646 – Flag Football
So you didn't make the Florida State University Seminoles football team! No problem! You can still play the most popular sport at Florida State University while earning credits and boosting your GPA.
9. PEL 1621 – Basketball
Your grades will "ball" out of control if you decide to take PEL 1621.
10. ARCH 5806 – Photo After '60
These courses should help all of your Florida State Seminoles boost your GPAs. If there are any other easy courses that we have missed, be sure to comment them below so that others can check them out.
---
---