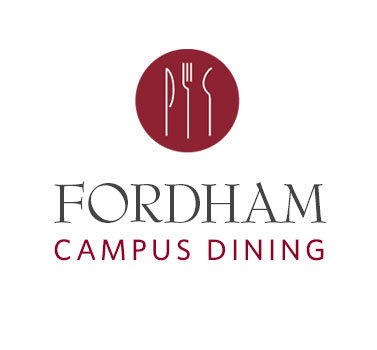 Food in New York City is ridiculously expensive. Truthfully, so is your meal plan. You can only comfortably eat so much with one meal swipe, and Declining Balance Dollars run out very quickly. You can, however, use a few small tricks to make your meal plan go a little bit further.
1. Pay attention to free food!
This one isn't directly related to your meal plan, but it's a pretty solid piece of advice. On-campus events, both through clubs and the Office of Residential Life, often have free food, and an excess of it. If you attend the events, you can generally take some of the food back to your room with you, giving you two (or more) free meals that don't come out of your meal plan. You'll seriously never pay for pizza again.
2. Bring whole fruit back to your dorm
The dining halls all have baskets of whole fruit, which is super easy to throw in your bag and bring back to your dorm room. Things like apples and oranges are a great way to stretch your meal plan, and you'll stay healthy while you're at it. Plus, buying them separately at the Ram Cafe or a supermarket can get expensive quickly, so this particular hack doubles up in convenience and money-saving benefits.
3. Tupperware!
Ok, so, technically this one is against the rules, but it's too good a hack to pass up. If you purchase some inexpensive Tupperware, either from a local market or off Amazon, you can bring it in your bag and take leftover dining hall food to-go. This extends way beyond fruit. You can essentially take away anything the dining hall makes, including all the homemade food served at the hot bar. Just toss it in a container, put it back in your bag, and reheat it later for an easy, cheap meal. Suddenly that meal swipe goes a lot further.
4. Don't eat three meals a day
(At least, not in the dining hall.) Realistically, as you're rushing off to class, you probably don't have time to go to the dining hall anyway. If you grab a banana the day before or buy some granola bars in bulk, you can get away with a coffee and quick breakfast in your room. The key to this trick comes next. Pick either lunch or dinner to eat in the dining hall, not both. If you have some of the aforementioned free pizza in your room, grab that before your next class and wait until dinner to use your meal plan. If you really need to get some dining hall food to keep you energized for the rest of the day, go for lunch and get some takeaway food to reheat for dinner.
It's easy to feel like you're spending a small fortune on food, especially when New York doesn't quite fit within a college budget. That said, if you make smart choices and use your meal plan strategically, you can save yourself a lot of time and money.
---
---
Related Articles