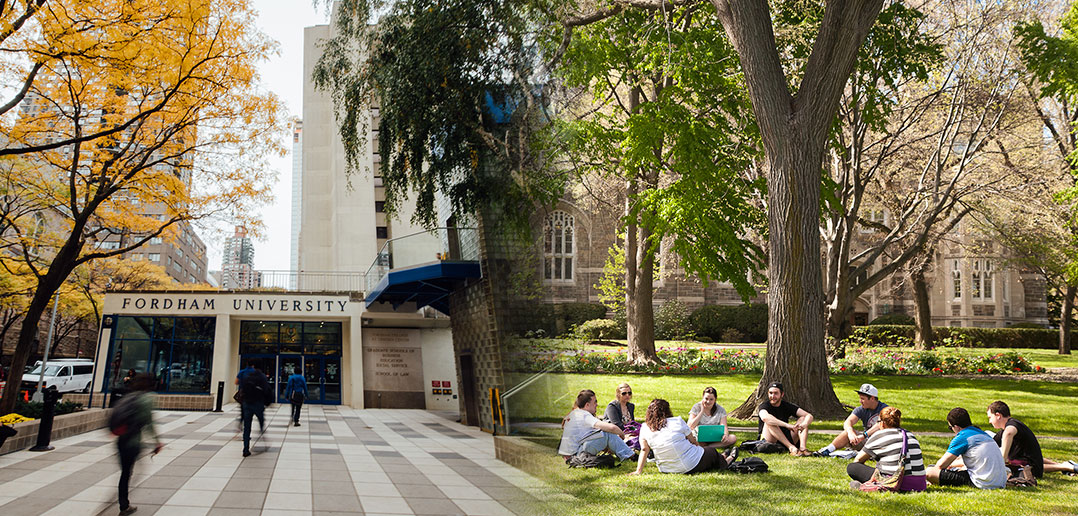 Finding the perfect college is a tough task, but Fordham University seems to have a good mix of all the things a great college has.
One of which is located in Manhattan. One of the greatest cities in the world will be at your fingertips! City life can be an interesting experience, but if that may seem a little daring, they have another campus in the Bronx that has more of a campus.
Their campus in the Bronx offers the perfect mix of a city feel and a campus feel. Inside the gates, there is a perfectly set up community with a large grass field giving you the perfect study space for warm days.
2. The Bronx Zoo
The Bronx Zoo is minutes away, so if you have time in between classes, you can walk over to the Zoo if you study at the campus in the Bronx. The botanical gardens is also a short walk away, and for Fordham students, admission is free!
3. Fordham University offers many majors
Fordham also offers over 60 majors, minors, and professional programs such as Pre-Law or Pre-Med. They're professors are exemplary and classes range from as small as 10 students to about 100, but nonetheless, the quality of education is excellent.
4. Lots of Opportunities
Opportunities at Fordham seem limitless. Internships are available for undergraduates in a range of fields and research is offered as well.
5. Study Abroad
Fordham offers a number of study abroad programs giving students the chance to study in places such as London, Rome, Moscow, and much more.
6. Fordham University Ranking
Forbes magazine ranks Fordham as #132 out of the best and top colleges in the country!
There are a large amount of reasons why Fordham is one of the best colleges to study at, although these are just 6!
---
---
Related Articles