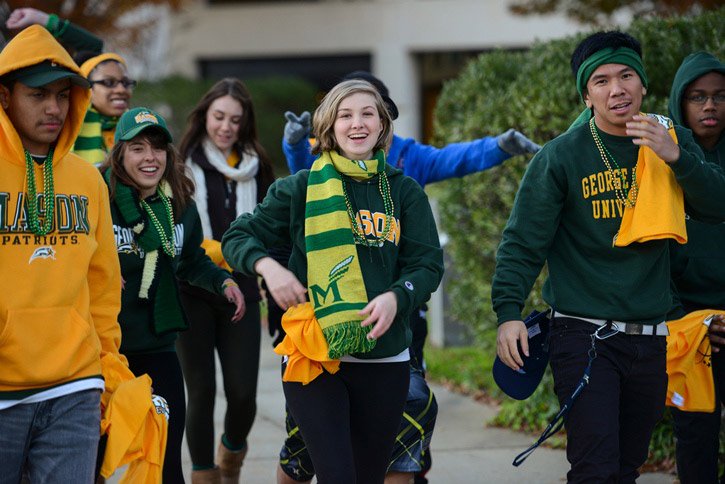 College classes are time-consuming and can be stressful. The number of projects, assignments, and homework becomes larger than Mount Rushmore. The days of barely studying and getting by are fastly ending. Here are 10 of the Hardest Classes at GMU!
My major only required me to take Math 106, so I had no idea there were math classes in the seven-hundred range. The title of this class alone gives me a headache, but if the Axiom of Choice sounds fun, this class is for you.
Accounting classes are hard enough, but the upper-level courses will test your determination. This accounting class focuses on techniques for fraud prevention and detection. This class sounds like it comes with guaranteed all-nighters.
This makes high school chemistry look like recess. In this class, students will learn chronoamperometry techniques and more. The equipment needed could probably buy someone Starbucks every day for a year.
I'm enrolled in SPAN 210 right now, and it is no joke. Learning a new language is challenging enough, so as you advance it only gets harder. Once you complete this class, you must feel proud to excel in précis writing and document translations.
Economic classes are useful. This class dives into theory developers like Hayek. I imagine there are tons of assigned readings and research papers.
This class examines the structure of German and Austrian societies. The long title alone indicates how challenging and complicated this class is.
Your brain must be totally focused while enrolled in this course. Students will be taught various processes and shown computational models. This class leaves little to no time to catch up on Grey's Anatomy.
As with most upper-level courses, students must take TAX 700 as a prerequisite. Just thinking about tax liabilities is stressing me out.
This course evaluates multiple strategies of feminist theorists. While the assignments may pile up, topics discussed in this class are great conversation starters during family dinners.
This systems engineering course covers developments in Monte Carlo simulation methodology and simulation models. This class sounds like having a social life while enrolled is not an option!
---
---
Related Articles