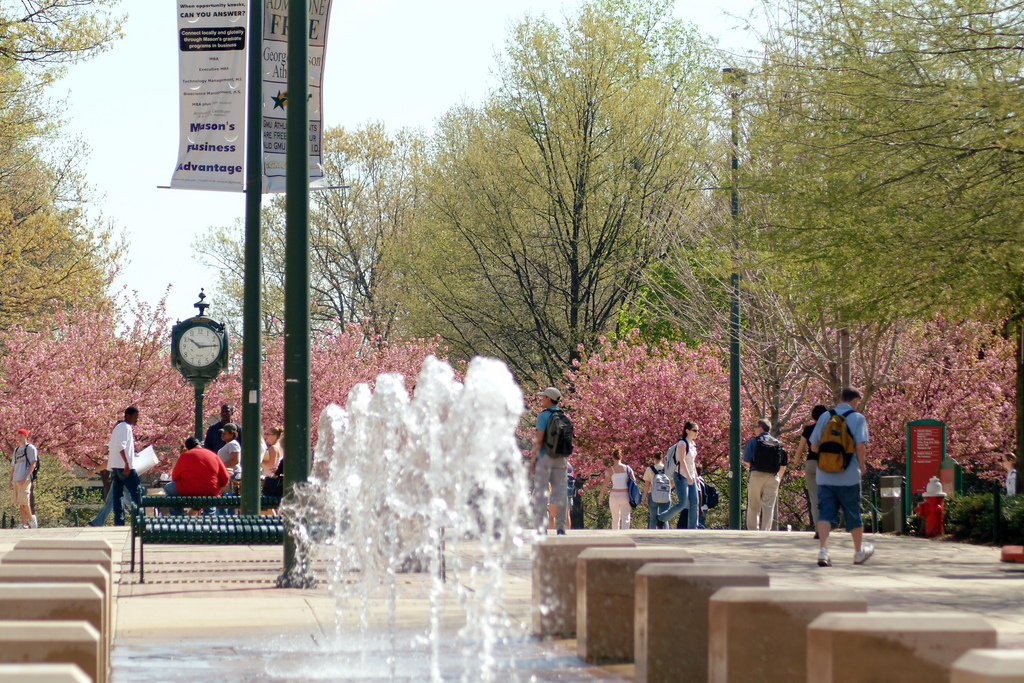 In the words of Madonna, "We are living in a material world, and I am a material girl." Break your piggy bank for these 10 things you need at have at GMU!
1. Laptop
Laptops are the best things since sliced bread. Completing work has never been easier. I even added Netflix to my Favorites Bar as an extra source of motivation.
2. Extension Cords
Housing on campus is convenient however, a number of plugs are slim to none. With your laptop and phone chargers plus your microwave, fridge, lamp, clock, etc. you'll want to pick up a few of these from the store immediately.
3. Umbrella
I don't know where the weather app is receiving its information from, but it's unreliable. If there's a 30% chance of rain, just grab your umbrella or face some serious raindrops.
4. Snacks
The food at school is expensive, and the lines can be long. I generally buy snacks in bulk at Costco to save some money and prevent me from becoming hangry.
5. Winter Coat
That North Face fleece is not going to cut it during the winter at GMU. A good winter coat is essential because we walk everywhere. And even if you check the temperature, have you checked the wind chill factor?
6. Shower Shoes
These are a MUST for dorm living. Bed Bath & Beyond will hook you up.
7. Protective Phone Case
Dropping your phone on the concrete campus is more common than I expected. I also have the glass screen protector because a crack free screen is a happy screen.
8. Rain Boots
The rain can destroy shoes so fast it's ridiculous. It seemed silly to own rain boots in high school, but at GMU they are a useful item to add to your wardrobe.
9. Notebook Paper
Some students take notes on their laptops, but I still prefer pencil and paper. I constantly forget to charge my laptop, and the last thing I want is to go to class unprepared.
10. Backup Phone Charger
What would we even do without our phones? The new iPhone 7 does have a better battery, but I still charge my phone about twice a day. It's good to have an extra charger in case your phone is about to die before you can post that shady tweet.
---
---