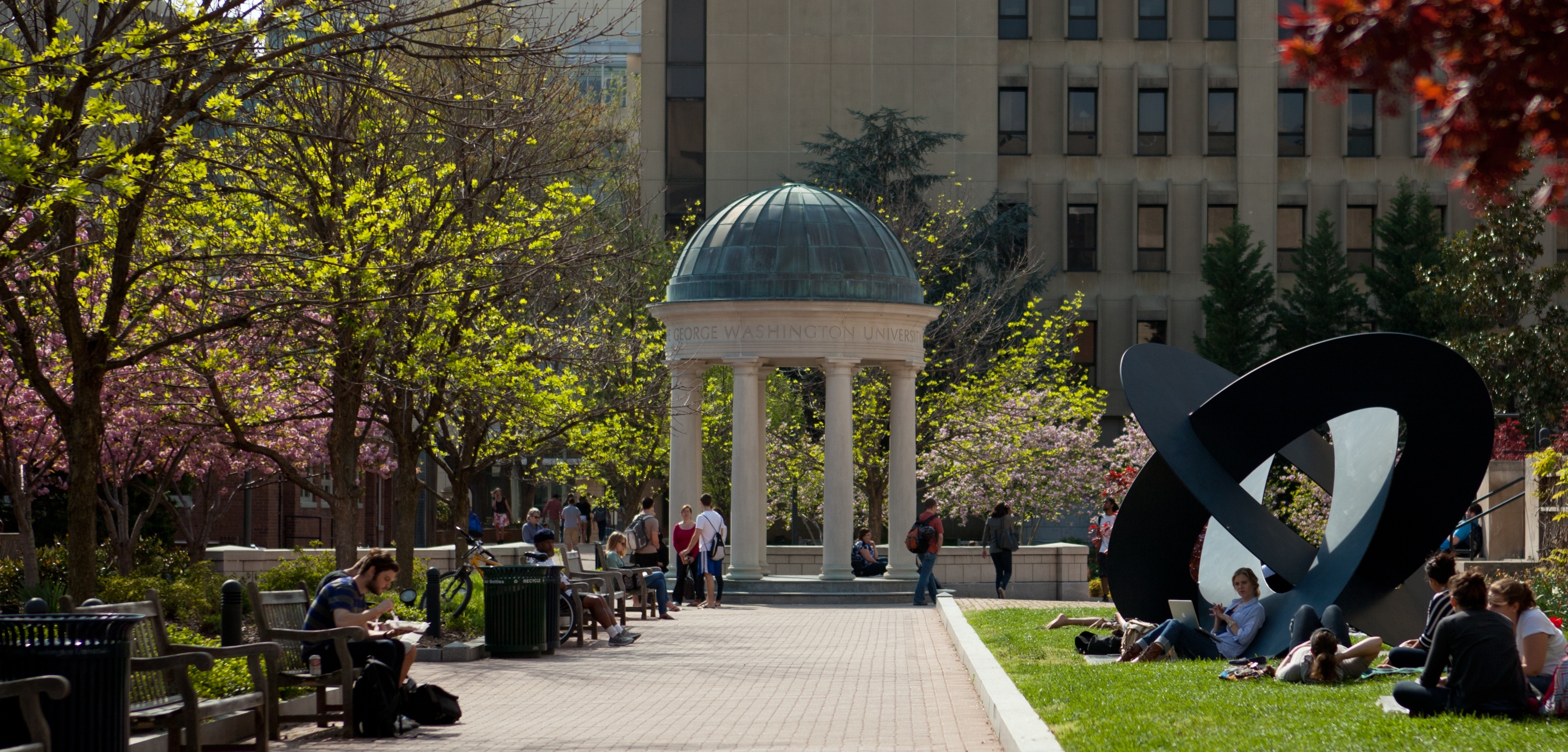 GWU is a school that offers many interesting courses! If you are planning to take one of them are interested in what the coolest classes are at GWU, we have compiled a list! Here are 10 of the Coolest Classes at GWU!
If you love politics, this class is a must. In this class, you'll learn about fair representation, voting systems, power, and conflict from a mathematical standpoint. Take this class with Professor Dwyer if you can- he's amazing!
Especially helpful if you're an athlete, this class will teach you about proper nutrition for athletes, as well as common nutritional issues that hinder an athlete's performance. If you're a student athlete, or if you have a general passion for health and fitness, this class will interest you, no doubt.
How many college students can say they know how to develop film in a darkroom? Aside from achieving some incredible photos by the end of this semester, this class is great for students who love creative expression. Plus, it fills the requirement for one arts course here at GWU's Columbian College of Arts and Sciences.
This class really gets you thinking about inanimate object artifacts far more than you ever would have. The class spends time on a piece of pottery, for example, and examines what it could mean about past culture and the surrounding environment. It's a great class if you want to learn about what might have existed in ancient times.
This class talks about various mental disorders as well as how to diagnose and treat such disorders. The class also includes an assignment, where students have to choose a celebrity and diagnose him/her with a mental disorder. If you love thinking about the mind and how it works, try taking this class!
For anyone that loves art- in this class you'll learn the art of working with clay. I have not yet found someone that disagrees about the fun nature of this class. Of course it's exciting to make your own ceramic pieces!
Yes! You can take Zumba at GWU! It's a one-credit course that does not count towards your GPA. You cannot miss a bunch of classes if you want to pass, but that's a perfect way to keep yourself accountable to go exercise.
This class focuses on how to manage stress by looking at the mind, body, spirit, and emotions. It has a lot of important information to offer, whether you have trouble managing your stress levels or not. You can take the techniques you learn and apply them even after the class is over- I'd say that's pretty valuable.
This class focuses on methods of coaching, specifically for athletes. But this class can be applied to so much more than just sports. You can use coaching techniques in business, in academics, in helping a friend … the list can go on forever. This class is definitely worth taking.
If you love the environment, this class is for you. In this class, you'll take a look at big environmental and social problems that impact the world today. You won't regret learning how to make the world a greener, better place!
---
---
Related Articles