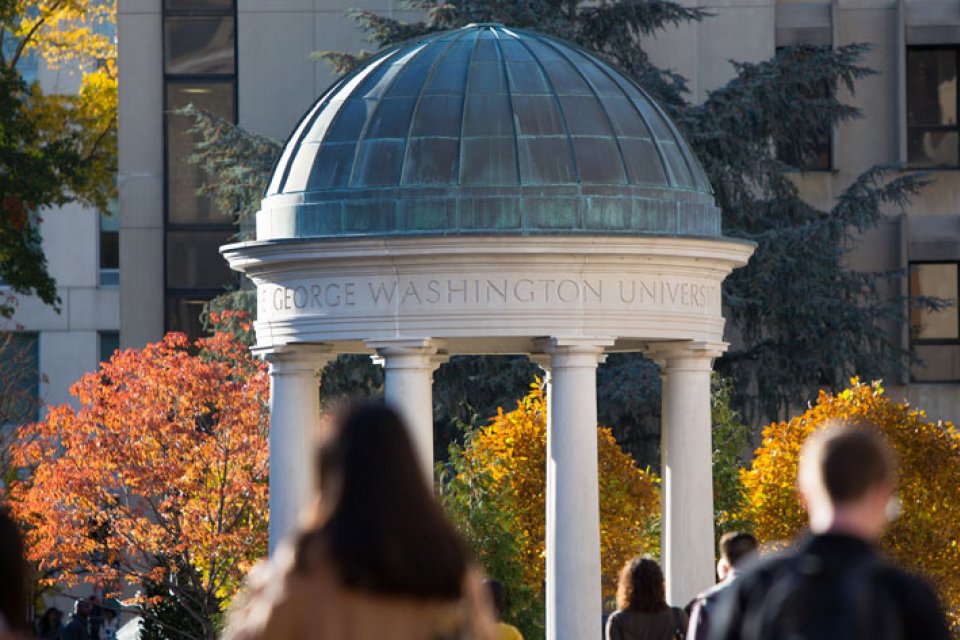 1. Location
Nothing beats going to college right in the nation's capital. If you go to GWU, you can say you live four blocks away from The White House, or a 15-minute walk from the National Mall. Tourists come to DC from around the world, but by going to GWU, you get to experience DC as a resident.
2. The People
I made some of my closest friends here at GWU. No doubt, when you're a student at GWU, you'll make friends in an instant and have some of the most fun times of your life. Almost all students here are driven yet supportive, and know how to have a great time too.
3. Opportunities
DC is full of opportunities for jobs and internships. Even outside of jobs and internships, living in DC will bring such great opportunities for new experiences. I met Sasha and Malia Obama at a smoothie shop right in DC. A smoothie shop of all places. Talk about an "only at GW moment." GWU students experience "only at GW moments" pretty regularly.
4. Student Organizations
GWU has over 400 different student organizations, so you're bound to find something that's right for you. Whether you love food, sports, fitness (anything, really) or if you want to be a part of Greek life, GWU offers students plenty of options. GWU students are super active and involved, so joining a student org will help you make friends with like-minded people in no time. You'll have so many choices that you might even find it hard to choose just one student org.
5. The Food (sometimes)
GWU used to have an awful, not to mention expensive, dining hall called J Street. Fortunately, J Street no longer exists. Now, students can use their money at restaurants or Whole Foods. Although we do not have a dining hall, at least nearby places have an option for everyone.
6. Faculty
GWU has very credible faculty, and most all of them are invested in your success as a student. Professors are willing to help with any problems you run into whether that be class material or career issues. Professors also understand that college students do not have a ton of free hours in the day, and most of the time do not assign unreasonable assignments.
7. Strong Alumni Network
GWU has a super strong alumni network, perfect if you're looking for career advice or even a job. Not all schools have this! Even Kerry Washington and Alec Baldwin are GWU alumni. Talk about great connections!
8. # Of Students
GWU is the perfect sized college. With 11,000 undergrad students, GWU is not too big or too small. You'll be able to make friends super easily without becoming overwhelmed. This also means that most class sizes are not too big or too small.
9. Study Spaces
GWU has a ton of great study spaces on campus. Milken (especially 5th or 6th floor) Gelman library (reserve your own private room here), the Marvin Center, and U Yard are just a few options to check out when you're looking for the right space to get some work done.
10. The Best Memories
Most importantly, during your time at GWU, you will make the some of the best memories, guaranteed. Considering all of the above points, GWU is an incredible school to spend your college years at.
---
---
Related Articles