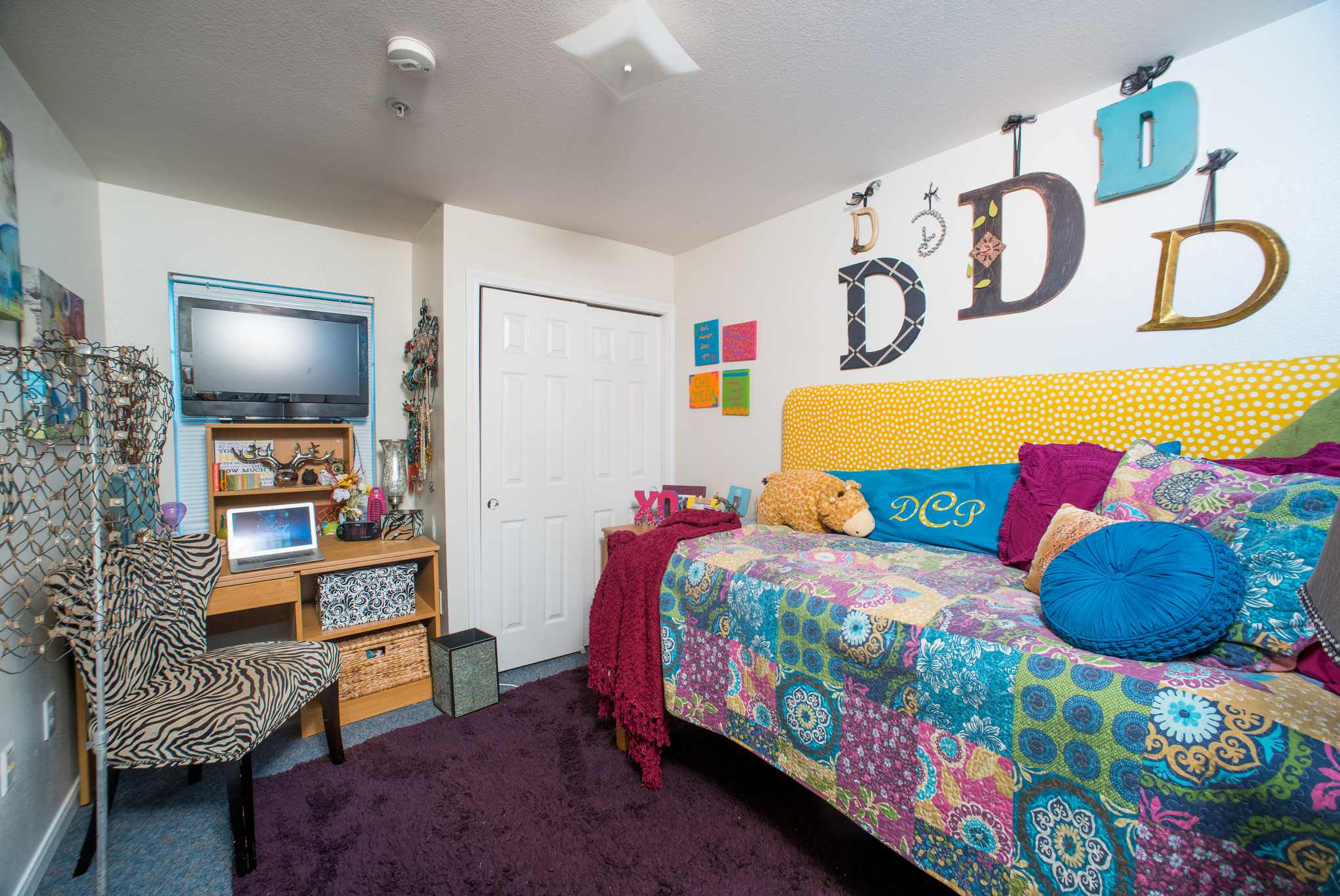 Decorating your dorm is something that a lot of students look forward to. Here are some great tips for do it yourself dorm decorating:
1. Decorate your door
Decorate your door with washi tape as seen here. It will make your room more inviting right from the start!
2. Arrange your photos
Hang photos on your wall to form a heart shape so that you have something to look at when you miss your family and friends from back home.
3. Make this DIY whiteboard
Make this DIY whiteboard to write yourself reminders throughout the day. You will be happy that you did.
4. Use a Mason jar
Decorate a Mason jar so that you can store random change. A few nickels or dimes here and there seem like nothing, but it will add up at the end of the year.
5. Improve your storage
Try painting your plastic storage bins. In college, you will need plenty of storage containers, so why not make them look stylish?
6. Tie-dye your bedding
Definitely tie-dye your bedding for a fun project that will make your room a brighter and happier space.
7. Paint with a soda bottle
The bottom of a soda bottle will paint flowers onto anything you can think of. Check out this painting as an example.
Using a cereal box to organize magazines and books will let you save money and stay organized at the same time. College students need this more than anyone!
9. Create your own headboard
Beds in college don't come with headboards. Make your own headboard using the fake flowers of your choice.
10. Try making your own air freshener
Make these DIY air fresheners to help your old dorm room smell better. Trust me, you'll need it.
---
---
Related Articles