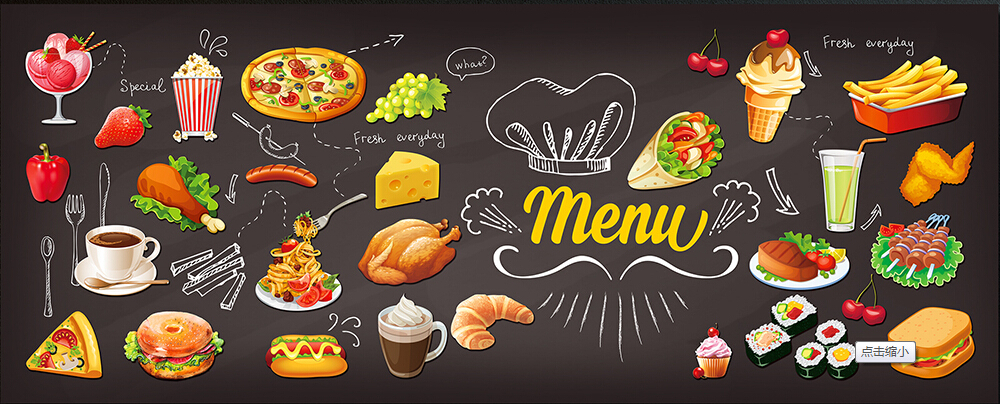 When talking about college, you hear about the "Freshmen 15" and all the dining halls and endless options. Well, they aren't lying to ya! College is a great time to hangout with friends, eat food, and enjoy your life before adulthood really sets in. The few extra pounds won't easily come if you make a conscious effort to exercise, and eat healthy a majority of the time, but treating yourself sometimes is just what you need! So, here are 5 of the best places to dive in and satisfy your needs with both nourishing food and guilty pleasures at GVSU.
Which Wich
Located in the bookstore, Which Wich is a delicious sandwich shop filled with tasty combos and warm toasted sandwiches. This place is great to use dining dollars and grab a quick bite to eat from one class to the next!
Fresh Food Co.
Fresh is considered the all you can eat buffet style dining hall at GVSU. Here, there meals range daily from omelets, stir fry, salad bar, pizza, chicken sandwiches and so much more. Fresh offers a variety of health conscious options as well as comfort food. There is even an ice cream machine! It is a great place to sit down, and catch up with friends with a large variety of foods, including vegan options!
Panda Express
Located in Kirkhoff, Panda Express, the amazing Chinese food chain is here and one of the best sellers on campus. You can eat anything from egg rolls to sweet and sour chicken, and you can smell the savory goodness from all the way across campus it seems!
Fuel
This eatery is located right under the Fresh Food Co. where you can also get a variety of all sorts of chain restaurants. Pizza, crepes, smoothies, and pasta are just a few starters here! Make sure to come early for lunch because Fuel closes at 4 pm Monday thru Thursday and at 2 pm on Friday!
Late Night at Kleiner
Late night at Kleiner is the classic definition of a midnight snack. From 10 pm to 12 am, they offers foods such as mozzarella and bosco sticks, pizza, cookie sundaes, boneless wing and more. This is perfect for a late night hangout with friends or a study cram sesh snack!
GVSU has so many options for food but these are just a few of my favorites. Don't be afraid to step outside your comfort zone and try something new. With not only the meal plan, but debit dollars, you will definitely not starve on campus! There are plenty of healthy options to choose from, but also such yummy and delicious foods that you crave on those tough weeks. Make it a goal to try and eat at least once at each place!
---
---
Related Articles