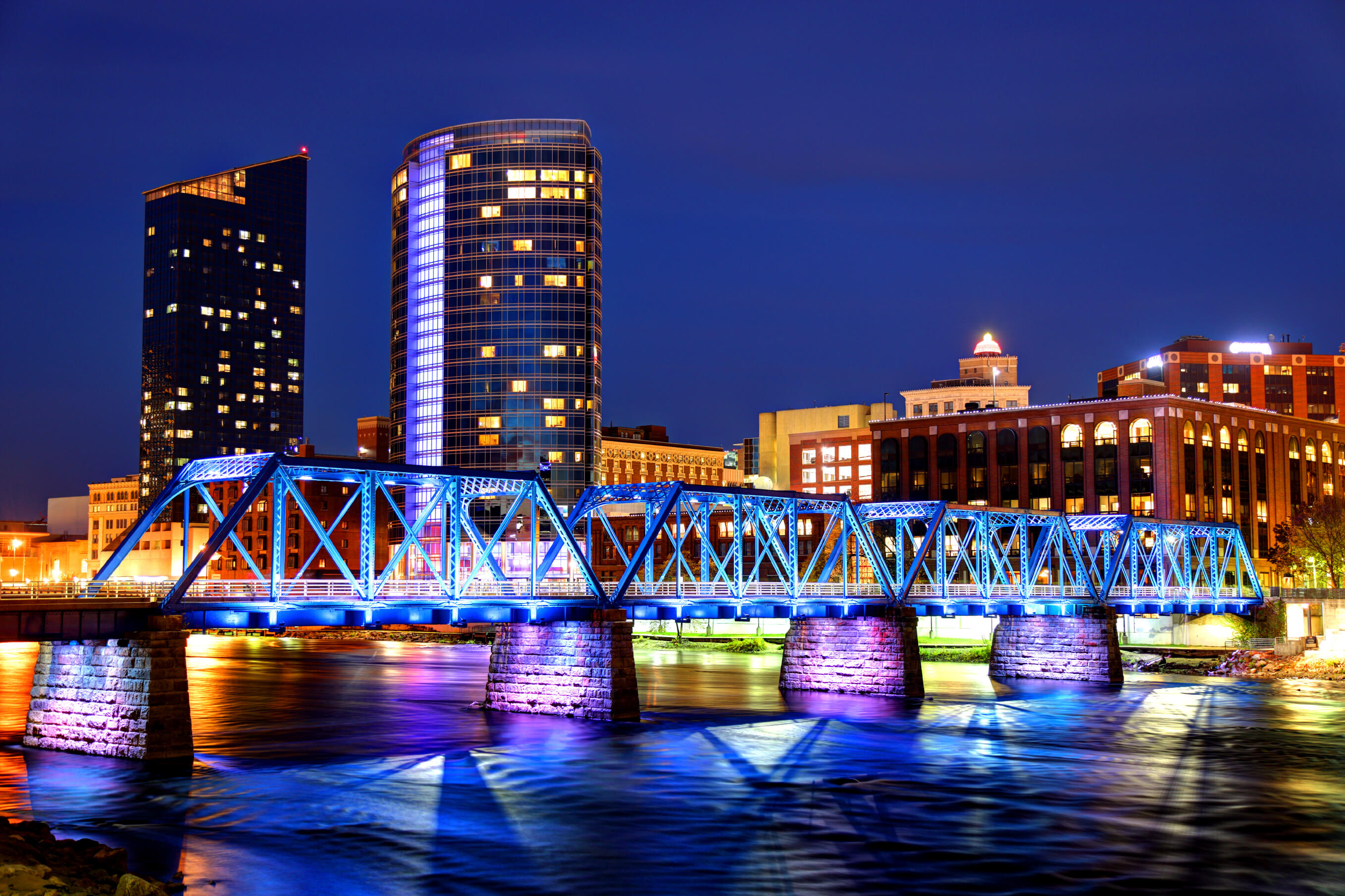 Your last class of another week is in the books at the Grandest of Valleys. You are excited to have a few days to yourself, spend time with friends, and explore the west side of Michigan. Don't know what to do? Here are five things to do on the weekend!

1. Take the bus downtown to Grand Rapids
Want to get a big city feel but still feel at home? Take the bus to downtown Grand Rapids! This city is up and coming. With plenty of things to do like restaurants, art pieces, and blue bridge, you and a couple friends will most definitely have a great time. There is so much to explore whether its visiting the downtown zoo, or visiting a tiny macaroon shop, you will never be bored!
2. Attend a sporting event
Want to show pride and cheer on your school? On the weekend, there is usually at least one team from GVSU competing on campus. In the Fall, there is football and soccer. In the winter, there is basketball, swimming, and hockey at the Georgetown ice arena. Spring time comes and the track and tennis teams are in full swing throughout the Allendale campus. Go enjoy some competitive sports, and cheer on your fellow Lakers!
3. Go to the Lake Michigan beach
Instead of dreaming about being on the beach, now just hop in the car and go! In the warmer months on campus, get a group of people to go to the beach with. It is a 20 minute drive, and well worth it. Play volleyball, barbecue, or relax in the sand. Lake Michigan is know for its beautiful unsalted water so taking a dip will be so refreshing! This is a great time to take your mind off school, and get some Vitamin D!
4. Go ice skating at Rosa Parks circle
The holiday spirit downtown is electric. Before finals week, participate in fun winter activities like ice skating! In the colder months, Grand Rapids has an adorable ice rink outdoors where you can go and skate. Rent or bring your own, grab a cup of hot chocolate, and soak in the beautiful lights surrounding the city.
5. Hike in the Ravines
Right on the edge of campus, there are beautiful trails of nature with streams throughout the woods you can walk or run in. Set up a hammock, read a book, or stroll with a friend and explore the simple nature this campus has to offer! Clear your head with the trails and get up and moving for some fabulous exercise too!
All in all, there are plenty of things you can find to do around campus or off, for little to no cost at all. Hopefully, you take advantage of all college has to offer. But, if you are lost or deciding what to do next weekend, here are a few ideas! Go Lakers!
---
---
Related Articles