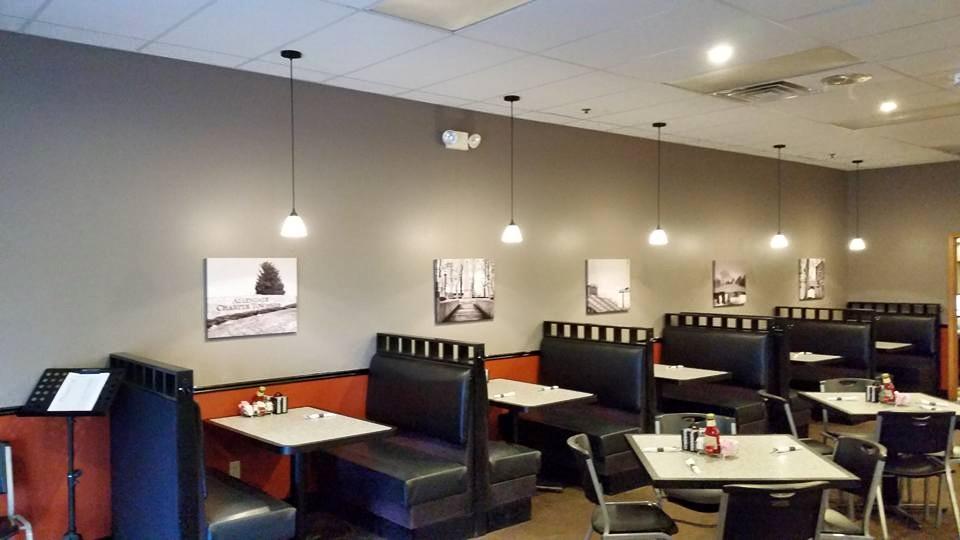 Are you sick of eating campus food and just want some decent food on a college budget? Well go get your friends and head out into town and try out these college friendly restaurants.
1. Main Street Pub
Main Street is located off Lake Michigan five minuets from campus. Take your friends and share a ranch fritter wrap. Two of you can eat for $8.99. If you have the late night munchies Main Street has the fix that. From burgers to tacos main street has a variety of munchies for under 4 dollars.
2. Peppino's Pizza
Peppino's Pizza is a great restaurant for any type of crowd. A fun environment to take your friends, whether you are watching the game that is one or just vibing to the music. Take a group of friends and share a large pizza. Peppino's has a special when GVSU basketball is playing they have six-dollar pizza.
3. Freddy's Steakburgers
Freddy's steakburgers is a fun and college friendly place for you and your friends. This place offers good food for an even better price. Don't want burgers? Well Freddy's also offers treats for those of you with a sweet tooth. Freddy's serves custard is sundaes, shakes, cones and sandwiches.
4.TropicalSmoothie
Tropical smoothie is a great place to eat if you want to stay healthy. Another bonus of tropical smoothie is they give students a 10% discount. They not only have amazing smoothies but also great sandwiches and wraps. The smoothie options are endless. Next time you want a sweet treat give tropical smoothie a try.
5. Applebee's
Applebee's may seem likean expensive place to eat but that is not correct. Applebee's is friendly to a college students wallet. They offer half off appetizers so you can get a nice snack for under 5 dollars. This offer is only good later in the evening but, if you grab a friend you can save some money with the 2 for 20 deal. With this deal you get two entrees and an appetizer and you can split the bill.
There are many college friendly restaurants around campus. Grab a group of your friends and go out for food that is way better than campus food.
---
---
Related Articles