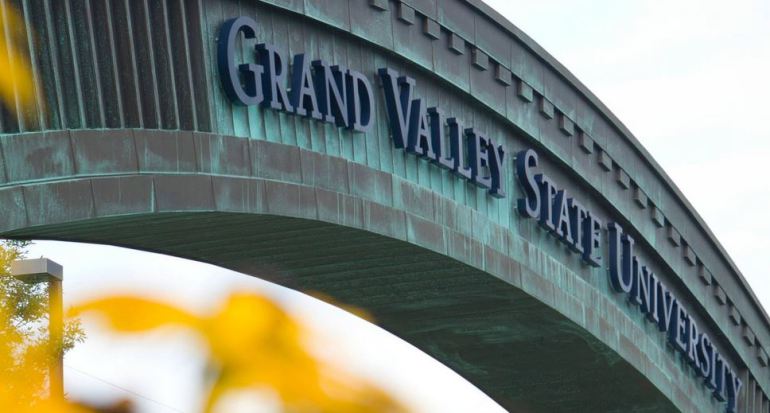 Grand Valley features a variety of events throughout the year, but there are a few you DEFINITELY won't want to miss. The energy is contagious, the people are so fun, and the giveaways, well, it's FREE stuff! Grand Valley sure knows how to put on fun events. Want more information about all the opportunities Grand Valley has to offer? Want to get involved on campus? Or just hang out with other GVSU students and have a fun time? Keep reading to find out about awesome events you WON'T want to miss! Be there or be square.
1. Campus Life Night
As a freshman coming to college for the first time, it can be extremely overwhelming. It's hard to know what you want to get involved in, especially if you don't know what's out there. There are so many clubs, teams, and other options for extracurriculars. At Campus Life Night, you can visit booths explaining what each club and team is and how you can get involved. The sororities and fraternities come out and tell you about themselves and how to join. Not to mention, there is SO much free stuff everywhere you look! Food, bags, cups, candy, t-shirts, and much more. Some booths even have fun games you can play to win prizes. It is so important to get out of your comfort zone and try to find something you are interested in and Campus Life Night is the perfect opportunity to do so.
2. The Homecoming Game
The GVSU Football Homecoming Game is a weekend full of tailgating, friends, and Laker pride! It is one of the most well-attended games of the season, and there is a lot of hype leading up to it. There are lots of other fun events surrounding the homecoming game, such as a 5K run/walk, giveaways, and lots of tailgates. This game is NOT one to miss!!
3. President's Ball
It's always fun to get all dolled up and fancy for a night! President's Ball is the perfect opportunity to do so. You can buy tickets for dinner and the dance, or just the dance itself. It is held in the DeVos place downtown Grand Rapids. It is a formal event, so bring your cocktail dresses and bowties! Think high school dance on steroids, as the crowd at the President's Ball dance will be MUCH bigger. There will also be a bar at the dance, so you can get lit while you get low.
4. Meijer Mania
Have you ever been to a Meijer with a DJ? Well, the answer could be yes if you attend Meijer Mania! Giveaways, games, sales, SNACKS! Meijer Mania takes grocery shopping to a whole new level with this event. This event is typically held at the beginning of the academic year, giving you a chance to stock up or decorate your dorm/apartment in preparation for the new school year!
5. GVSU Night at Comerica Park
On July 31st, 2018, Comerica Park, home of the Detroit Tigers, will turn Laker blue for the night for the second year in a row. $5 of every ticket sold to this Tigers game will go towards the Grand Valley Scholarship Fund. Along with the donation, purchasing a ticket will get you a GVSU Detroit Tigers baseball cap. Last year, $11,225 were raised and donated to the Grand Valley Scholarship Fund. Come support your school and attend a great baseball game this summer!
6. Study Abroad Fair
Grand Valley has so many Study Abroad opportunities, but it is hard to narrow down what is best for you. At the Study Abroad Fair, you will get to speak to faculty and students that have studied abroad. They can answer questions, tell stories from their trips, and provide you with all the information necessary if you want to study abroad. There are even a variety of scholarships available if you are worried about the cost.
Going to events can help you meet new people and get information about what's going on around campus. Also, they're TONS of fun! If you are an incoming freshman, mark your calendars and don't miss out on these occasions! Grand Valley has events going on year-round, so there is always something to look forward to. Push yourself to get out of your comfort zone and take your friends to one of these events. You will most likely learn something new, get free stuff, and meet some really cool people. Every event is an opportunity to get involved and meet other GVSU students, don't miss out!!
---
---
Related Articles