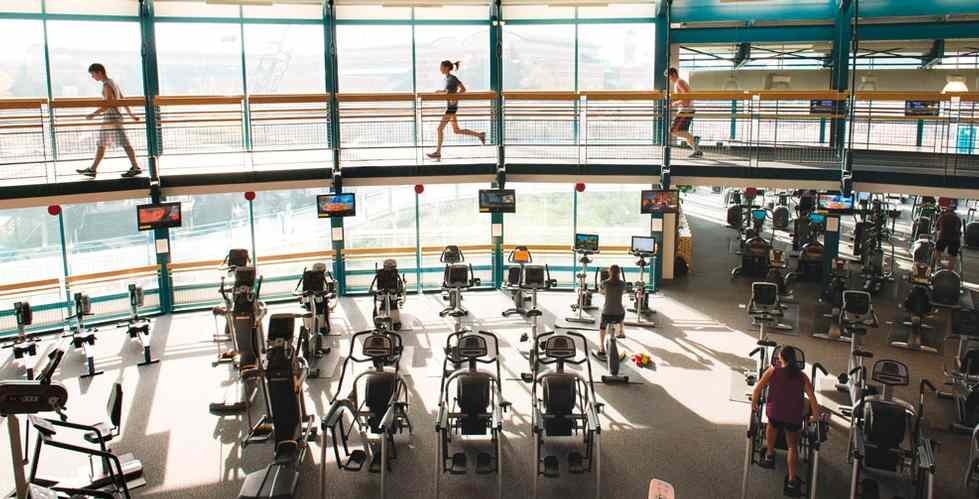 As college students, we have all heard about the dreaded "Freshman 15". With busy class and work schedules, it may seem hard to try and fit a workout into your day, but Grand Valley provides many options to stay fit on campus. There are options for everyone, if you like to workout alone, with others, or one on one with a trainer. Grand Valley also provides fitness, nutritional and lifestyle support for students to sign up for. If you want to beat the "Freshman 15" and get into shape, keep reading to find the option that is best for you!
1. Take a Run around Campus
Grand Valley has a BEAUTIFUL campus, so might as well take advantage of it. If you are the type of person that likes to run, this is the perfect exercise for you. Many people like to run the ravine trails around campus. There are so many other scenic paths around campus that would be perfect running routes. Also, you can do this at any time of day and it's totally FREE.
2. Hit Up the Rec
Grand Valley has SUCH a nice recreation center, so you might as well take advantage of it! It is also free, as long as you bring your GVSU ID. There are lots of cardio machines, a weight room with machines to lift, a free weight room, and mats to lay on the ground and work your abs. Some people don't like working out around other people though, and that's okay too!
3. Join an Intramural Sport
There are lots of IM Sports you can join, and they are just for fun, so you don't actually have to be good at them! Teams can be men, women, or co-ed. Some IM Sport teams you can join include sand volleyball, kickball, dodgeball, ultimate frisbee, floor hockey, flag football, and much more. If you aren't into the big commitment of joining a college sports team, but still want to play for fun and to stay fit, Intramural sports would be a great fit for you.
4. Sign Up for Group Exercises
If you don't like to exercise alone, you might like group exercise classes. There is a variety of work out classes at Grand Valley, such as yoga, Zumba, cardio kickboxing, spinning, HIIT, and others. Students can purchase a $30 semester pass online and partake in any group exercise classes they want whenever it works with their schedule.
5. Play a Workout Video in Your Room
If you're not feeling leaving your room, but still want to get a workout in, you can always play one on your TV and workout in your room. YouTube has some really good workout videos for abs, legs, butt, arms, or literally anything you want.
6. Sign Up for a UFit Plan
This is FREE to all Grand Valley students and can help personalize your workout. With the UFit plan, you will meet with an Exercise Technician to set goals and talk about your fitness, nutrition, and lifestyle. Having someone else to motivate you and push you to reach your goals can be really helpful.
With all of these options to stay fit and healthy, you are bound to kick the Freshman 15 in the booty. Grand Valley also provides nutritional options around campus to support your workout routines. Don't wait until next new years to make your resolutions, start working out now!
---
---
Related Articles