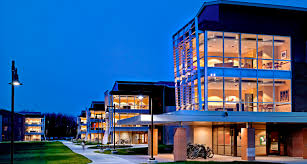 Writing 150 is known for being one of the hardest classes you need to take as a Freshman at GVSU. For some people the work load seems like way too much to handle and for other people this is their first class where they are required to type formal essays. But, no matter where you are finding your struggles, these 5 tips will surely help.
1. Get a Tutor
In high school, having a tutor wasn't the "cool thing," and a lot of people saw it as a negative. It seems like it is putting a label on yourself as not smart enough, but it is a life saver. Grand Valley offers free tutors for level 100 and level 200 classes. All you have to do is sign up online and show up for your meetings once a week. They will help you edit, brainstorm ideas, or whatever else you need help with.
2. Writing Success Center
The Writing Success center at Grand Valley was a second home to many students in the Writing 150 course. Being a large computer lab, the WSC has room to help many students at a time. They have English major students walking around, waiting to answer questions. Even if you don't have any questions right away, going here to work on papers is always a smart idea.
3. Office Hours
Every professor will tell you to come to their office hours if you need help. Writing 150 has many different professors at Grand Valley. Although tutors and the WSC are very helpful, only your professor can tell you exactly what he is looking for. Swing by once a week to make sure you are on the right track because it will also show your professor you are trying.
4. Stay proactive
Staying proactive will help with any college class but especially Writing 150. Professors will assign you to write up to 5 papers and make them all due on the same day. Waiting until the night before to write them will leave you stressed out and have no time for asking questions. Set aside an hour here and and hour there to work on it.
5. Study Buddy
A study buddy is a saving grace for this class. Many students struggle to come up with topics to write about, a study buddy can help. Some students don't know how to organize a paper, a study buddy can help. It is nice to have another student to work through this class alongside.
Overall, Writing 150 is a hard class at Grand Valley. The work load can seem overwhelming and all the details are intimidating. Being fresh into college is a hard transition and this class is a shock. But, hopefully these tips make it a little more manageable!
---
---
Related Articles