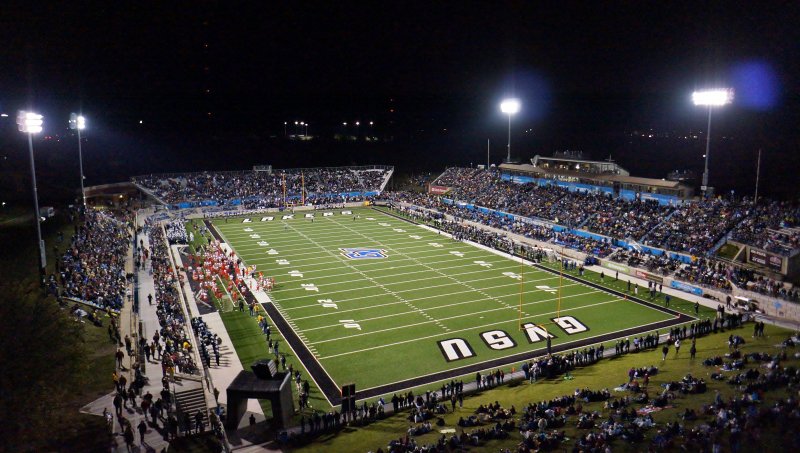 Tailgating is a very popular tradition at many colleges and universities across the nation. Tailgating at Grand Valley is a pretty big deal around campus. Students gather in parking lot C for a great time to hype up before the game. So here are some reasons Grand Valley students should tailgate.
1. The live DJ
The atmosphere at tailgate is insane. You walk into the parking lot and you can feel the bass pulsing through your body. Grand Valley takes tailgating seriously, they have a live dj. There is a stage set up at the front of the parking lot closest to the stadium. The tail gate is like a whole school party. The dj plays the best songs. Watch out for flying beers though.
2. Good way to meet new people
Tailgate are filled with students. It is a perfect way for Grand Valley students to meet new people. Ask the people in your hall if they are planning on going and if they are make plans to go together! You can meet so many friendly people at Grand Valley tailgates. This is something you definitely do not want to miss.
3. Free gear
If you go to Grand Valley's tailgates odds are you are going to get some free stuff. Every home game, one of the apartment complexes sponsors the game and provides free gear to students. They usually have tee shirts if you are one of the first 1,000 students. Besides the tee shirts, other apartment complexes have tables and tents set up with games that you can play to try to win some free stuff! Even if you do not make it to the game at least you got some cool stuff.
4. Good way to show school spirit
What is a better way to show off your school spirit than going to tailgates? A lot of students have special tailgating outfits that show school spirit. If you do not want to put the effort in to make a cool new outfit just grab any Grand Valley gear and head to the tailgate. Freshman have an advantage when it comes down to it because freshman land is steps away from the tailgating parking lot.
5. Good way to get excited for the game
Having home football games is a very big deal at Grand Valley. Going to the tailgates is a very good way to get pumped up for the game. The DJ plays hype songs and everyone is dancing and jumping around. One of the best tailgates to attend is when Grand Valley plays SVSU. This is one of the biggest games of the year and you do not want to miss it.
Tailgating is a common tradition at many universities but, every university does it differently. Grab your friends and put on your laker gear and head out to parking lot C on game day. Tailgates are events you do not want to miss!
---
---
Related Articles