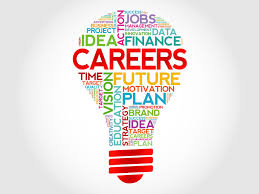 As a incoming freshman you may not know exactly what you want to become. That is okay you have time to figure things out. If you need some help deciding what to major in or you just need a one credit class to fill your schedule you should check out US 102 also known as Career Education.
1. Discover Your Personality Type
In the career education class at Grand Valley you will take many different types of personality tests. One of the tests you take is the Meijer Briggs test. This test determines if you are more of an introvert or an extrovert and other qualities like that. After you take these personality tests it matches you will a whole bunch of different types of jobs based on the results from the tests. This may open you up to jobs you never even thought about.
2. Attend a Major Fair
One of the out of class assignments, you are required to complete in US 1o2 is to attend a major fair and write a reflection. Every semester, Grand Valley has a major fair set up for students. The major fair can help students take a look into different majors and get an idea at what they are interested. If students have already declared a major, then this can help them get more insight on what is expected of them to be successful in their major.
3. Do Research on Jobs
In career education, you will be doing a lot of different research on jobs that you have interest in. The class teaches you how to use various different sites, in order to find accurate and useful information. One of the most important aspects of doing this is to figure out if the job has a good outlook for the time you will be graduating. The research done in this class helps students to figure future plans.
4. Learn about Studying Abroad
In career education, you will have a whole class day set out just to talk about studying abroad. This presentation is very helpful for all students. There are so many different options for students if they want to study abroad. On this day, there is a presenter in the class room who has personally studied abroad. They are there to tell you all about their experience. They answers all the questions the students have. This class helps so many students to decide whether or not they would want to study abroad.
5. Discover What You Look for in a Job
An important part of career education is helping students figure out what they are looking for in a job. In this class, you will determine the seven or so things that are important to you as you look for a job. One of the most important things students were looking for in a job was security. Students want to make sure that one they will find a job and two that you will have that job for a long time. This class really opens up students eyes.
US 102 also known as career education can help undecided students on deciding what they want to do. This course takes a look at different jobs and majors. It helps students figure out what they are looking for in a job. This class is a 10/10 recommend.
---
---
Related Articles