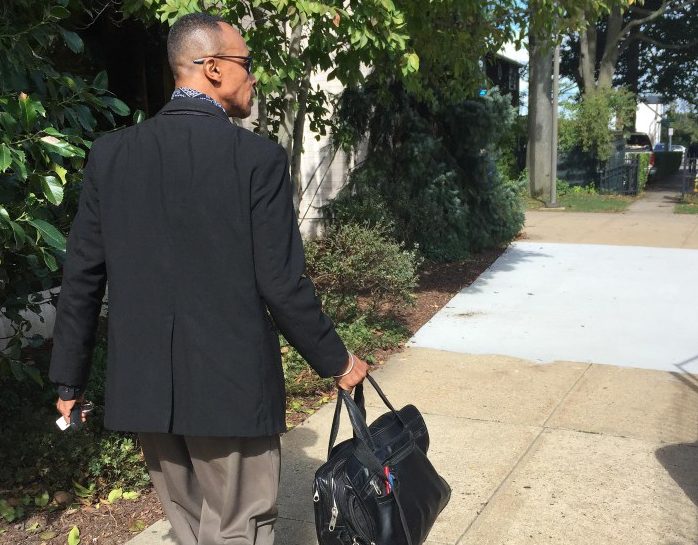 At Hofstra orientation and open-houses, one of the first "facts" you're told about the school is how dedicated and individualized the instructors are – there are no giant lectures, the professors will know you by name, something uncommon to schools that aren't classified "small schools". However, truth be told, class sizes at Hofstra are generally very small, and even though it's a more "medium-sized" school, you still get the personal attention of a small-school environment, without actually going to a small school. The following professors range in a multitude of departments ranging from communications to sociology to biology to language, all the support Hofstra's claim of approachable and helpful professors – that take the time to know your name.
Professor Trevor Fraser
At Hofstra, Prof. Fraser teaches Rhetoric, or Oral Communication, which teaches students not only fundamental aspects about communication, listening and relationships, while also teaching at Adelphi University. He was new to the University last fall (2017), but has already made a great positive impact on students by prompting group speeches, allowing unique individuals to work on a common goal with one another, as well as providing guidance and quick response to emails when prompted with any questions his students might have to offer.
Dr. Jason Williams
Even if you're not a science person, Dr. Williams, who teaches Parasitology, Marine Biology, and Zoology classes at Hofstra University, and is extremely involved and interested in all of the subjects he teaches, which really comes across in his lectures. His passion for science and the effort he puts into teaching makes it so that even if one did not have an interest in the subject, they could still grasp a solid understanding of it. He even brought students from his Parasitology class to the United Nations to gather a deeper understanding of the efforts being made to combat disease and parasites worldwide.
Professor Gail Satler
Although at first the class and professor can seem a bit daunting, once you summon up the courage to speak in class, it becomes much easier to understand Prof. Satler. She does speak quickly, and gives few assignments which she does not grade lightly, so it is important to know what she expects from her students and to be confident in your opinions when interacting with her. She has faith in you and really does her best to help you when she can, but she has to see that you put in effort in her course (and show up).
Russell Chun
A member of the Journalism department, Prof. Chun really knows what he's teaching. Although sometimes, to the less-experienced students in the class, the information relayed can come across a bit confusing at times. Even so, he is very dedicated to his subject and will explain anything to his students personally if they need assistance, and teaches his students a wide range of tools and techniques of the communications field. He is very passionate about what he teaches, especially Data Journalism, and it is important to engage and ask questions in his classes.
Ioana Wicker
As a German professor at Hofstra University as well as Hunter College and Farmingdale, Prof. Wicker is one of the kindest professors you will ever have; especially for foreign language, which is difficult for many to grasp first time around, she makes sure that everyone understands and uses a multitude of different techniques and approaches to teaching her students. She allows extra credit and takes late homework, and she always goes over anything students are still confused on before tests or quizzes – even before finals or midterms.
All of the professors at Hofstra are dedicated and passionate about the subjects that they teach as well as relaying them to their students. The class sizes are small enough where you can really get to know the professor as well as the course, and the ease in reaching out to your teachers makes courses a thousand times easier, especially in regard to extra credit, confusion, or getting extra help. It's no wonder that the university likes to brag about it to their incoming students – something that you don't find at every university.
---
---
Related Articles