Back to Humber College Blogs
Jobs for College Students at Humber College
Have you ever wanted a part time job while attending your classes? Look no further than the part time job resources provided by Humber! Thanks to the school and its website, students will be able to find ways of making money while they study for classes.
1. Sanitation Truck Driver
Sanitation trucks are the unsung heroes of many different cities. They help keep the cities clean and in a soundly functioning manner. With a wide range of hours in which they are employed, students can grab shifts to drive these sanitation trucks early in the morning, late at night, or anytime in between.
2. Inventory Specialist
For many industries like retail or food, inventory is a crucial piece of the puzzle. Without quality inventory being kept accurately, it can throw off everything a person knows about how his, or her, business is functioning. Many college students are called into positions where they are tasked with keeping track of the inventory of a specific area of business.
3. Quality Control Lab Technician
Lab technicians are hired and employed by the school, most frequently, because this is where the laboratories are. However, the different positions that a technician can have in the labs are varied. Many are hired to ensure the quality of the research being conducted and ensure that nothing is being done sloppily.
4. Camp Leader
These positions are often reserved for students who stay on a campus for the entire year. Summers are obviously less busy teams for college students, but they still might find themselves living at the school. Therefore, they could pick up a job as a summer camp leader for younger kids who live in the area.
5. Food and Beverage Runner
Runners are people in the food service industry who are not viewed as importantly as they should be. When functions or restaurants are very busy, runners become very crucial and appreciated. They are responsible for bringing the food to tables and also bringing ingredients to chefs who need to start cooking more of a certain dish.
6. Stage Manager
Stage managing positions are one of the best jobs for theatre students who prefer behind the scenes work. They help make sure that the plays and productions put on by the school run smoothly. They are in charge of the entire stage crew and often relegate themselves to being in charge of lights, sound, curtains, or something else of equal importance.
7. Valet Attendant
Valet services are the hallmark of a fancy event, but they are also useful for people who are just looking to park smartly. Valet attendants obviously have to have a driver's license, but they also have to have a pleasant demeanor. They are employed to make sure that cars are handled safely and securely.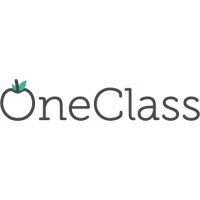 Take notes with OneClass and get paid while you go to class. When you take Notes with OneClass, you not only earn but also get better at studying and focusing during your lectures. Become a Notetaker today.
---
Suggested Articles in Humber College