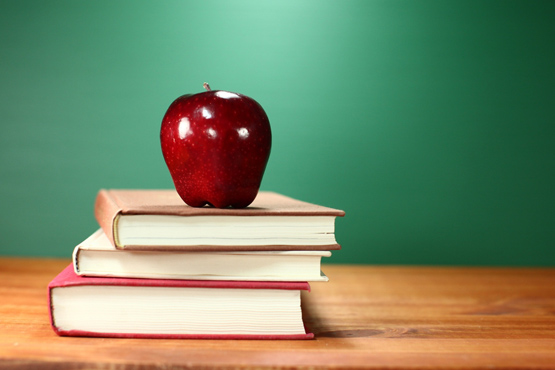 As one may already know, Illinois State University is an exceptional school for students who wish to become a teacher in the future. There are numerous benefits to being an Education major– whether you plan on becoming a preschool teacher, elementary teacher, middle-level teacher, high school teacher, or a college professor. While many ISU students study Education, the majority of education majors are looking into becoming an elementary teacher (meaning that they are majoring in Elementary Education). Elementary Education majors need to know a number of things before embarking on their college journey. Below, you will find a helpful guide to studying Elementary Education at ISU.
Discover the Benefits
In order to fully understand the Elementary Education major, one should first look into the benefits of becoming an elementary school teacher. One of the most important aspects of being an elementary education major regards your passion for children. You must be able to work well with kids in order to help them grow as students. Creating a student's success is perhaps the most rewarding benefit of them all. Additionally, students majoring in Elementary Education at ISU are able to receive a hands-on experience through student teaching and clinicals.
Be Prepared to Work Hard
Although you may have heard that studying education is simple, it's important to prepare for the worst sometimes. Just like any other major, Elementary Education requires a lot of different courses in which some may be more difficult than others. These courses are evidently going to help you prepare for the future and make you the best teacher you can be. There may sometimes be a class that gets too difficult in which your grade begins to slip. But if your grade ever slips too far, you may be removed from the Education program. It's important to always try your best and ask your professors for help if you need it. You could also create study groups with people in your class in order to get input from your fellow classmates. As long as you always try your best and get help when you need it, there should be no problems!
Don't Doubt Yourself
If you've ever been given a look of disappointment after telling someone you're majoring in Elementary Education, ignore them. Don't let these people second guess your decision. There is a reason why you are majoring in Elementary Education. Stick up for yourself and make sure you are truly comfortable with telling people you are going to be a teacher in the future. Whether or not they support your visions for the future, just keep believing in yourself and you'll do wonderful.
Join Student Education Association
 Click here to visit the ISU SEA website!
This on-campus organization will be the deal breaker when you go to apply for a teaching job in the future. Elementary schools will be looking for teachers who were involved in teaching clubs throughout their college years, and Student Education Association is one of them offered at Illinois State! There are a variety of other Education clubs here at ISU, but SEA is one that will allow you to join the National Education Association– which will be great for your resume!
Know the Course Requirements
As a freshman Elementary Education major, it's important that you speak with your Academic Advisor in order to schedule your classes efficiently. There are some General Education courses that are required to become a teacher, so make sure you don't waste time and money taking classes you don't need! If you need assistance choosing your classes, view the sample Plan of Study and Elementary Education Schedule.
In addition to freshman year, you must educate yourself on other courses in which Elementary Education majors are required to take before graduation. Your academic advisor and professors will be able to assist you if you need help figuring out what courses are required!
Being an Elementary Education major at Illinois State will provide you with endless opportunities in the future. Your passion for working with children will allow you to influence your future students positively and help them grow as individuals. Your hard work now will pay off later!
---
---
Related Articles