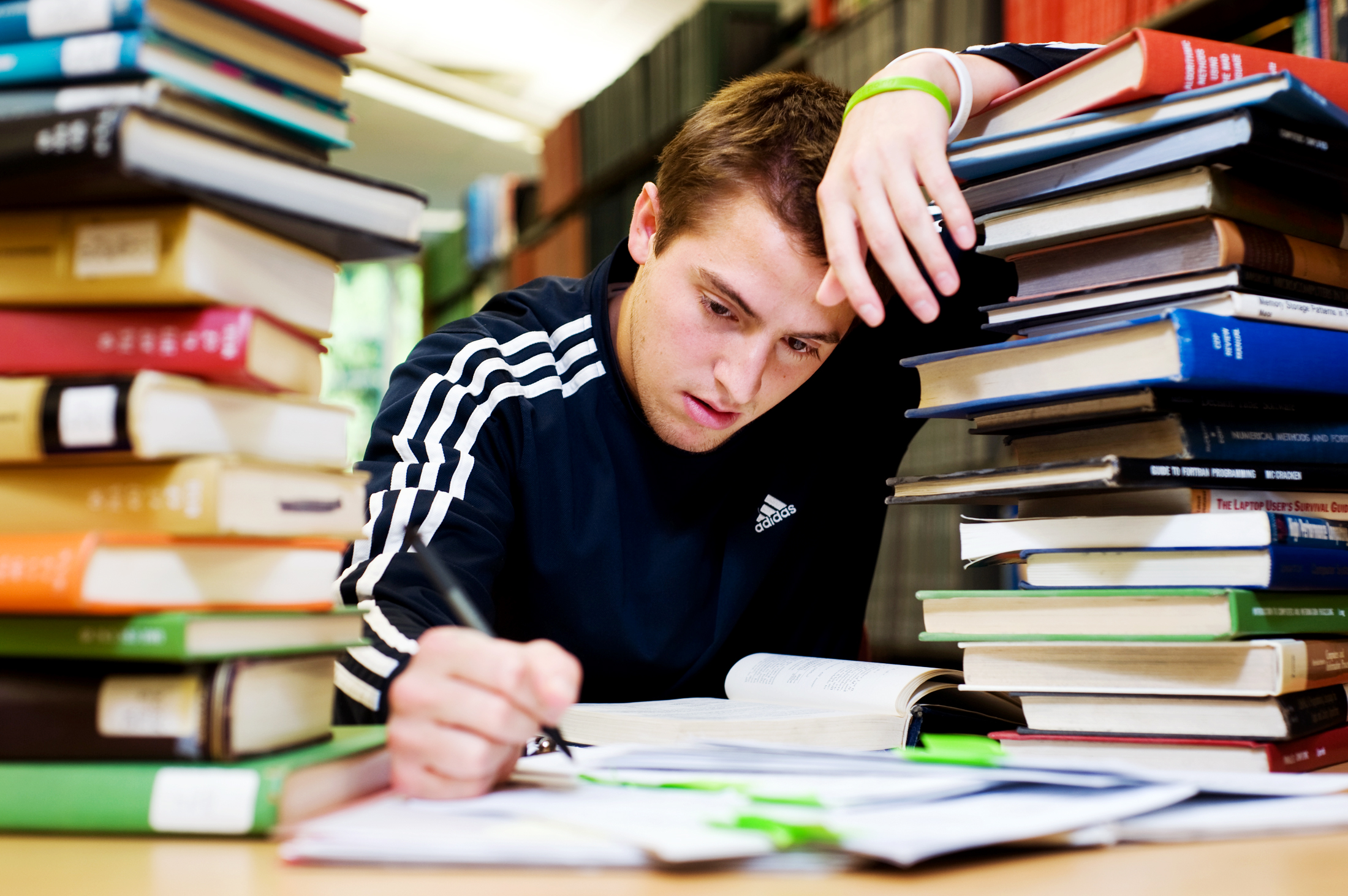 Finding a comfortable place to study is perhaps the most important studying technique out there. In order to study effectively, one must discover their favorite study spot and use it to his/her advantage. There are so many wonderful places around Illinois State's campus that will provide any student with an effective, enjoyable study place. When choosing your favorite place to study, make sure you keep in mind these three important aspects: noise level, information access, and comfort.
Below are 10 spots that any Illinois State student has the ability to study at!
1. Milner Library
This six-floored library has tons of comfortable seating and study spots for everyone! The computer lab on the second floor offers computers, color printing, scanners and more! The third floor is probably the most popular, providing students with whiteboards and a large open area to work on homework. While some people may wish to study in a quiet environment, the library offers that to all students on Floor 4, which is designated as the Quiet Floor where students can study without distractions. Floor 5 offers group study rooms where you can work with a small group of people in your own room.
2. Atrium
In case you haven't heard about it already, this open space is located on the second floor of the Bone Student Center as a convenient, welcoming study spot. Whether you want to study alone or with a group of people, the Atrium has seating for any situation. This large, sunny spot has a whole wall of huge windows, providing students with a nice view while they get their homework done.
3. On the Quad
Although you may not enjoy studying outside during the winter months, the Quad is a relaxing, peaceful place to do homework. When the weather is warm, lay out a blanket on the grass and get studying! Or hang up your hammock & read a book in there. Studying outside will give you a breath of fresh air as you soak up the sun and hear the birds chirping. Be careful though– the squirrels might throw acorns at you!
4. DeGarmo Courtyard
DeGarmo is one of the academic buildings on the perimeter of the Quad. This building has outdoor tables and chairs that provide students with a perfect, outdoor study spot. Additionally, the third floor of DeGarmo houses the Studio Teach room, which is a welcoming place for anyone trying to get work done.
5. Top Floor of Watterson
The highest floor of the Watterson residence building provides students with comfy chairs and an astounding view. Take the elevator up as high as it will go & discover the relaxing seating and study rooms for you and your friends.
6. Basement of Linkins Dining Center
In case you are not already aware, the staircase near the entrance of the Linkins Dining Center will lead you to its basement. Here, you will find movie theater seating, tables, chairs, a computer lab and more!
7. CoffeeHouse & CoffeeHound
Take a short walk to Uptown and you'll find additional places to study. There are a few coffee shops– CoffeeHouse & Deli and The CoffeeHound– that offer free wifi as well as a peaceful environment to do some homework or study for a big test coming up. While you're there, you might as well grab yourself a cup of coffee and a muffin to keep yourself energized.
8.  Dorm Lounge
In every residence hall on campus, there are designated lounges on each floor. These lounges were built to provide students with a quiet place to go without having to leave the floor. So, if you'd rather not walk all the way to the library, take a trip to the end of your hall and study in your floor lounge.
9. Basement of Hewett/Manchester
The bottom level of Hewett/Manchester offers comfortable seating, tables, computers, and even couches. If you need to print something, the computer lab is the place for you. If you wish to study in a quieter place, there is a room with tables and vending machines in case you want a snack!
10. Dorm Room
If all the other places don't seem to work for you, you can always study in your very own bedroom. Whether you are in your bed, at your desk, or laying on the floor, you have the ability to work hard and study as much as possible. You don't always have to go to a designated study room or be near other people when you do your homework. As long as you are in a comfortable spot, you should be all set!
Don't forget to switch up your study spots every once in a while. If you get bored going to the same place every single day, try out somewhere else!
---
---
Related Articles