1. Squirrels are actually the school mascot
The squirrels make great company if you eat lunch in the quad.
2. It's pronounced Schrey-der not Schro-der hall
Even if you go here you will sometimes mispronounce it.
3. Veterans is the portal to anywhere
Veterans Parkway and College avenue are the only 2 roads you need.
4. Plan on leaving half an hour before class for a green lot spot
Even though you pay almost $100 for a green lot pass you still may not get parking.
5. We have a mall?
The mall is on the other side of town and there not many stores in it.
6. Williams Hall is haunted by Angie Milner
Never stay too late in Williams Hall unless you want to be on edge.
7. Captain Jack is the coolest party bus driver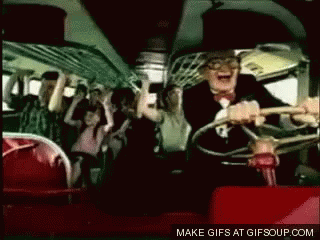 There are plenty of ways to get home from the bars, but why not have the funniest driver?
8. Blo-No is not slang for sno cones
Bloomington-Normal is not the same as tropical sno.
9. Insomnia delivers #reposttosavelives
What could be better than cookies delivered right to your door at 3 in the morning?
10. ISU50, always getting 2 pizzas for the price of one
Pizza is a go to meal for any party so why not save money at Papa John's?
11. Only mommy and daddy can afford the lodge
If you want a hot tub in your apartment just as dad for his credit card and you too can spend a ridiculous amount on an apartment!
12. You only go to the Pub on Wednesdays. Pitchers, and beers and cheese balls oh my!
The Pub II is the "it spot" on Wednesday's with their deals and sports tvs.
---
---
Related Articles