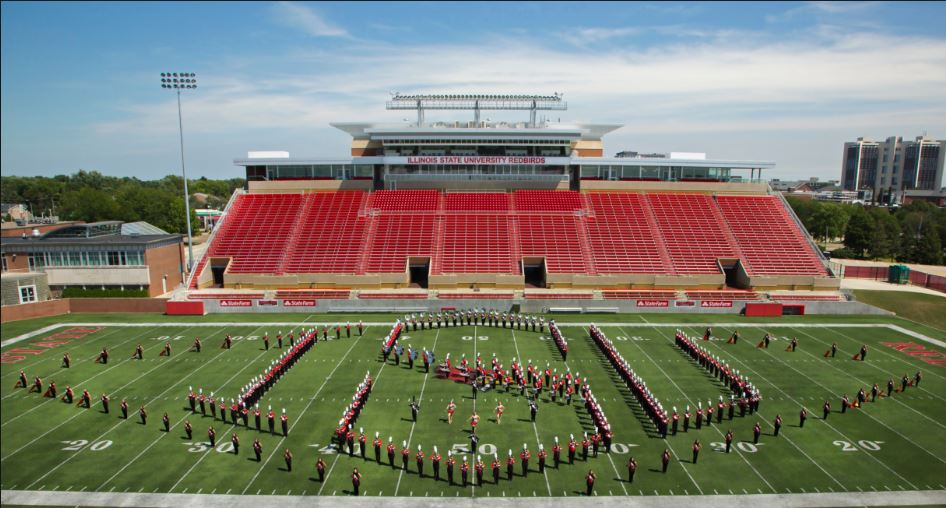 1. You're in the middle of corn fields there's nothing to do
Bloomington-Normal has multiple theaters, a bowling alley, a zoo and many other activities throughout the 2 towns. Not to mention many festivals and activities that the campus holds each week.
2. It's just a school for future teachers
According to stats taken from the Illinois State page, the College of Education only has 2 majors in the top 5. So becoming a teacher is not everyone's plan that goes to Illinois State.
3. It is a state school it's going to cost a fortune
Illinois state provides many scholarships to incoming freshman and transfer students. One thing Illinois State has that most schools don't, is that what ever scholarship money you get as a freshman, you maintain throughout your four years of college.
4. You'll only make friends if you're in a sorority
Sororities are a easy way to meet people, but it's not the only way. There is "nearly 400 registered student organizations (RSOs) from which to choose" (Illinois State). This allows students to really find what they are interested in and get involved on campus.
5. Living on campus is your only option
Even though you are required to live on campus your first 2 years, which you may try to petition out of, there are many options to choose from. There are multiple dorm buildings and even an apartment complex, Cardinal Court, which sophomores may live in. Once a junior you are allowed to live anywhere off campus.
6. It's a state school it's super easy to get into
The acceptance rate for Illinois State is approximately 80%. This is a high percentage for an acceptance rate but that does not mean they will allow for anyone to be accepted. You need over a 22 for your ACT score and the average score of admitted freshman was 3.36 on a 4 point scale.
7. It has a circus so it's just a giant joke
The Gamma Phi circus is a major perk to Illinois State. They have many different talents incorporated into it whether it's: tumbling, comedy, dancing, danger, etc. the circus has it all! They have multiple shows through out the year that allow students to display their talents and for others to enjoy.
8. The school is so far away from everything
The town of Normal has a train right in the downtown square that can take students all the way to Chicago if need be. Normal is only a 2 hour drive to Chicago and a 2.5-3 hour drive to St. Louis.
9. In a class of 300 I won't get any help or be able to pay attention
The student to professor ratio is 19:1 allowing for students to get the attention they need. Professors sometimes have teaching assistants to aid them in providing answers and help to their students. They also respond to emails in a quick manor and often have office hours if any questions need to be answered.
10. I don't want to have to walk or drive to class
There is a bus system at ISU that will take you all over campus and even to the shopping center. It can be tracked with an app on your phone.
---
---