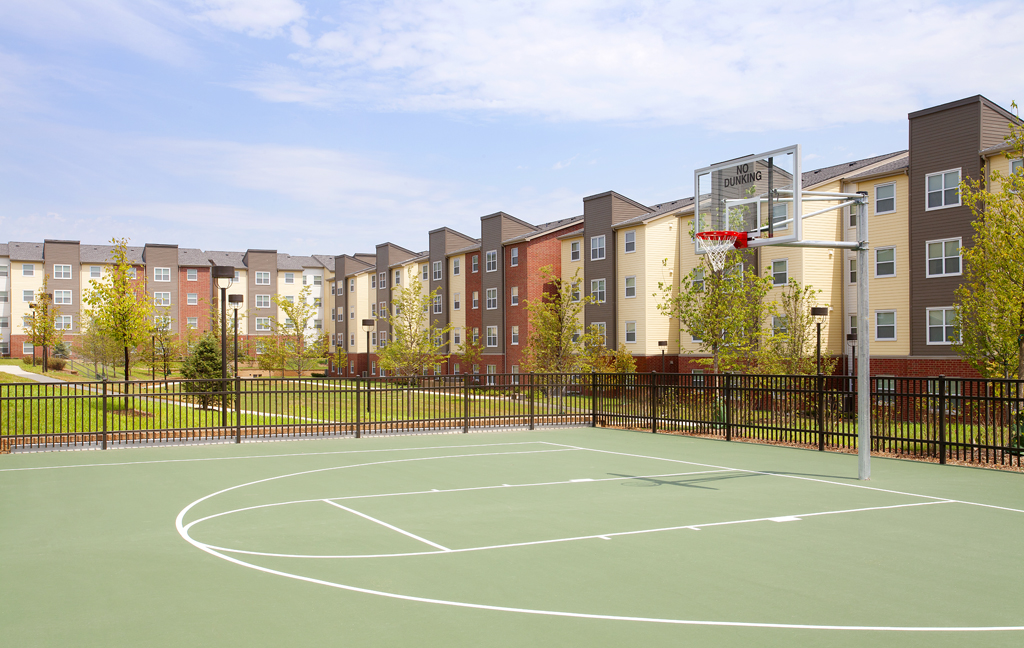 Unlike many other colleges, Illinois State University does not have a lot of dorms. ISU housing consists of Watterson Towers, Hewett and Manchester, Tri-Towers, and Cardinal Court. For those who are new to ISU, it is difficult to choose which dorm to live in. Cardinal Court is one of the most popular choices for many incoming students since it's the nicest dorm with many perks. But Cardinal Court has its own pros and cons. So here are 5 things students should know about Cardinal Court before deciding to live there.
1. Apartment-style living
Cardinal Court is an apartment-style dorm that's still under University Housing. Since it's still under University Housing, there are no need to sign leases and no monthly payments like actual apartments. They also offer full kitchen, full living room, and a full bathroom. Unlike university dorms, Cardinal Court provides actual bathrooms with bathtubs. That means no sharing bathrooms with other people. Even though Cardinal Court provides many things that other dorms don't, spaces don't fill out that fast because it's also the most expensive dorm.
2. Fitness center
Cardinal Court has a 24 hour fitness center inside the community center. That means unlike other students who has to walk at least 10 minutes to the Student Recreation Center, students living at Cardinal Court only has to walk 3 minutes at most to their fitness center. Even though the fitness center at Cardinal Court is very small compared to the recreation center, it has enough to satisfy everyone.
3. Far from campus
This is one of the most negative thing about living at Cardinal Court. Cardinal Court is 15 minutes away from campus by walking, and it's 7 minutes away by taking the bus. And it doesn't help when the Redbird Express is never on time and the app crashes all the time. Most students just end up walking up an hour early to get ready and to walk to their classes. And it only gets worst during the winter because of the snow and the cold winter.
4. Mostly for transfer students
This dorm is mostly for Sophomore and Junior transfers. So this is a great way to meet and make friends since most students residing here are new to the school too. Usually, transfers find it difficult to make friends during their first few weeks at school, since students at their age already made their own friend groups. But everyone at Cardinal Court feels the same way since most of them are transfers.
5. Free parking
Unlike other dorms under University Housing and off-campus apartments, Cardinal Court offers free parking for their residents. It's the least thing they can do since the dorms are very expensive. Cardinal Court also offers free weekend parking for anyone, so students can bring their car up for the weekend if they want. But it's very important to have a parking pass if students wants to keep their cars the entire year. Campus security checks parking passes every hour, and so many people get parking tickets.
So there it is. Cardinal Court has their own fitness center, a full kitchen, bathroom, and living room, and free parking. But on the contrast, it's really far from campus and it's the most expensive dorm under University Housing. But everyone has their own opinions about Cardinal Court. Some likes it and some don't. The most important thing for students to do in order to have the best dorm experience is to make the best of it with their roommates. As long as they have the best time with the people they live with, the plane that they live won't matter at all.
---
---
Related Articles