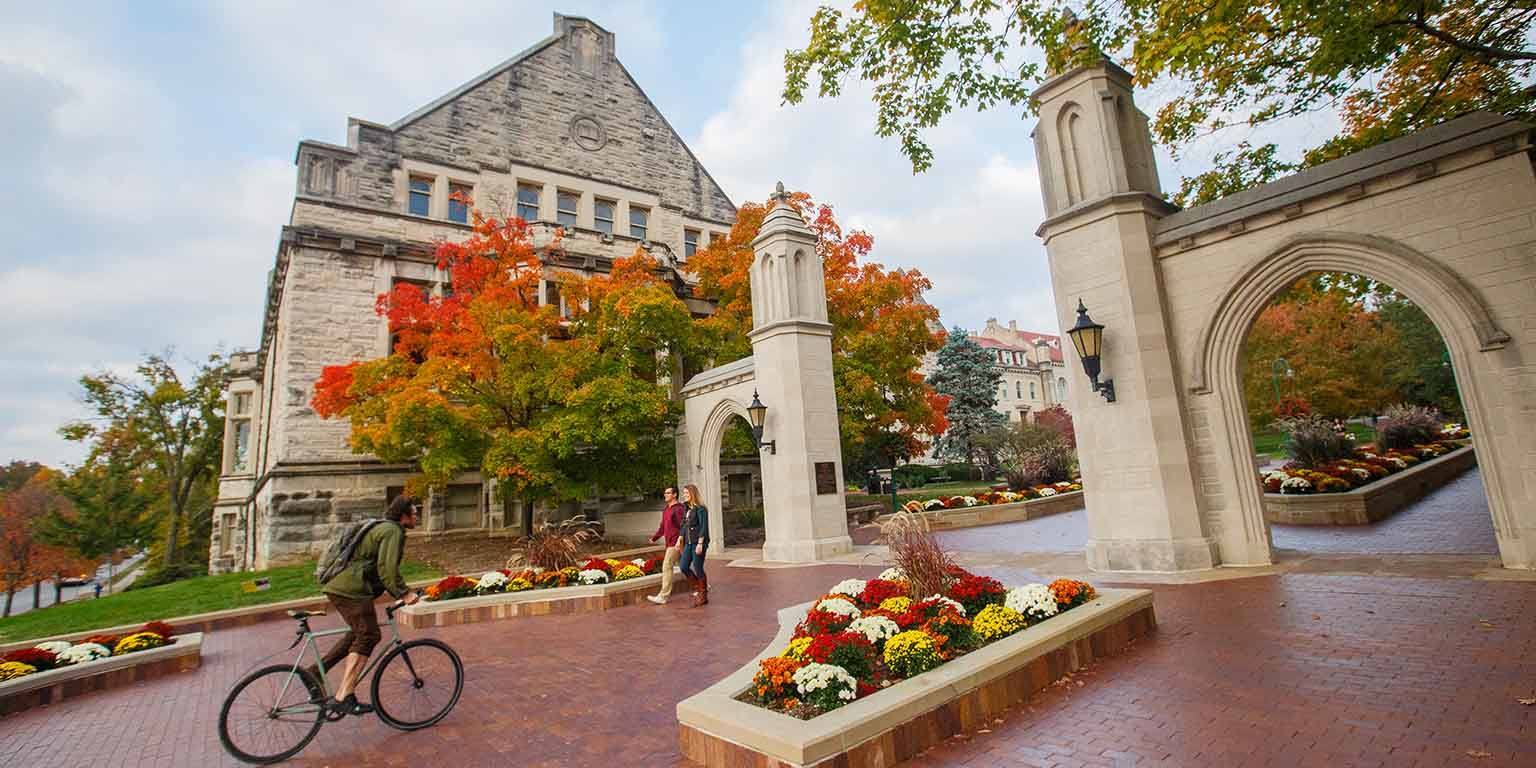 1.) Move into the dorms early.
Living in residence halls is a great way to meet people and make new friends! With that being said, move in day is one of the most hectic things you will ever experience. If you can, move in early so you can be settled in your room before the craziness starts!
2.) Join group chats with people living in your residence hall.
Chatting with people before you move in is a sure fire way to make sure you don't spend welcome week alone in your room. Groupme is a great app available through Android and the App Store. Start a group chat for your residence hall and make some friends!
3.) Don't be afraid to venture outside of the sample gates.

Just outside of IU's famous sample gates lies Kirkwood Avenue. Shops, food, and bars oh my! While there is much to do within the university, the town of Bloomington is famous for good food and good fun. Go explore!
4.) You don't need to have a curfew every night.
This doesn't mean you get a free pass to skip class. However, Bloomington has many awesome nighttime activities. I wish I had known this! Don't isolate yourself early in the evening because you're afraid of not getting enough sleep for the next day. If your friends invite you to explore on a weeknight and you want to go then you should go! Bloomington has many places to explore.
5.) Don't base college decisions on friends and relationships back home.
Your first year at college is a very exciting time in your life. Surely you'll miss friends from back home but now is the time to be selfish! Don't worry too much about what's going on back home; it will be there when you get back.
6.) You will be the most tired you have ever been in your life.

I love to sleep. Sleep is my favorite. It was a serious wakeup call my freshman year when, suddenly, sleep was no longer a priority. Between classes and studying and socializing, I was lucky to find time for just a 15-minute nap! Really budget your time to make sure your sleep schedule isn't totally out of whack.
7.) Look after your health. ALWAYS!

College is all about school, friends, and fun. With that being said, no one knows your body better than YOU. If you aren't feeling up to class one day because you're feeling off, it's ok to skip. Make sure you're looking after yourself and your health because, at the end of the day, that really is the most important!
8.) You don't have to drink to have fun…

Drinking at college parties is a good way to have fun and socialize. While that's true, it isn't necessary! Not drinking is always the safer option. There are other ways to have fun!
9.) …But if you choose to drink, that's ok too!

Partying is a big part of college, there's no denying that. It is 100% your choice to drink and that's an ok choice to make! Just be sure that you've got sober friends to take care of you, to drive you home, and make sure you get home safely. NEVER get behind the wheel of a vehicle after drinking.
10.) Not everyone is going to like you and that's ok!

College is truly the time of self-discovery. You will learn a lot about yourself during this first year and some people might not like this. Guess what? That's OK! All that matters is that YOU like the person you become during this fun time that is your freshman year at Indiana University.
---
---
Related Articles