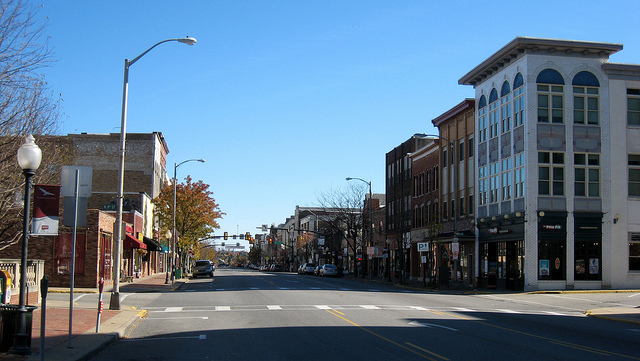 Shopping in Indiana has gotten a lot harder since the mall doesn`t really have a lot. With the seasons changing, I find myself trying to find more places to shop in Indiana.
1. Clara Kate
580 Philadelphia St
Indiana, PA 15701
My number one place to shop in Indiana is Clara Kate. The store is named after Clara Roberts who died in a car accident earlier this year. The store is just walking distance from campus on Philly Street. They sell up-to-date clothes for very affordable prices. The last time I went I purchased this yellow blouse for only 5 bucks! They also sell a lot of Victoria Secret clothes for less than $30. The owners of the store Ellie and Jessia are also so nice and helpful when shopping.
2. American Eagle
2334 Oakland Ave, Ste 38,
Indiana, PA
American Eagle is probably one of the last good stores in Indiana mall other than Sears and JCPennys to shop. They have a wide variety and they have all the seasons. All though it is on the pricier side, the sale area is always where I start just to see what I can get for cheaper.
3. TJ Maxx
1570 Oakland Ave, Indiana, PA 15701
I shop at TJ Maxx for everything. If I need something I go right to TJ Maxx. They have such cute clothes for affordable prices there. They also have other things that you may need for classes and school like Planners and even furniture for you dorm/ apartment.
4. JCPennys
2334 Oakland Ave, Indiana, PA
I dont really shop at JCPennys unless I know that theyll have exactly what I need. I think JCPennys has a lot of cute clothes for affordable prices just like the other stores that Ive mentioned. I usually buy dresses and dressier clothes from JCPennys because they`re cheaper and a lot more affordable.
---
---
Related Articles