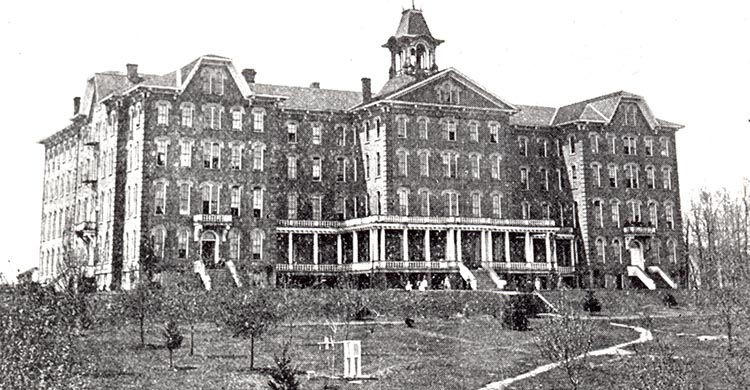 Indiana University of Pennsylvania was founded more than 140 years ago in 1875. It was originally known as Indiana Normal School. This is why IUP's mascot the hawk is called Norm, to stand for normal. It started out with 225 students in attendance and one building. Today it has over 374 acres with nearly 15,000 students.
In 1875 Indiana Normal School had one building; John Sutton Hall, which is still standing today as the heart of the campus. It held everything from dorms, dining halls, and class rooms. It is now registered on the National Register of Historic Places. Pictured below is two pictures, both of Sutton Hall.
In 1920, Indiana Normal School turned into Indiana State Teachers College because it was awarded the right to grant degrees. Then in 1959 it was changed to Indiana State College and then in 1965 it became Indiana University of Pennsylvania (IUP) when it offered its first doctoral program.
IUP has come a long way in transforming itself into the successful university that it is today. With 130+ majors to choose from, I'd say IUP has accomplished all it was set out to achieve and more. Providing an excellent education since 1875, there are alum scattered through out that have watched this transformation.
---
---
Related Articles