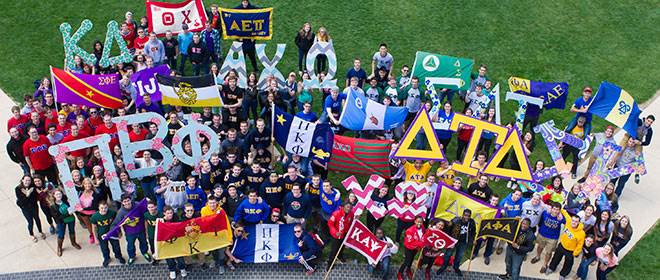 Many people have preconceived notions about Greek life in general. With things people see in movies or on the news, very few people hear the positives of going Greek. I'm going to name just a few good reasons that I believe everyone should consider before they make a decision about going Greek.
More Friends
When I came to IUP as a freshman I knew know one. I sat in my room all day and watched Netflix. Yeah that's nice some days, but I got lonely pretty quickly. Once I went Greek, I not only had my 40+ sisters to hang out with but also all the other Greek organizations. My friend list jumped and I gained friends for life.

Networking
When you're at college, getting your name out there is huge. Most of the time it's all about who you know. With joining a Greek organization you have hundreds and thousands of alumni out there. I have sisters from every state and who knows, one of them might get me a job someday.
Community Service
Everyone knows community service looks fantastic on a resume. Within the Greek community, we're constantly doing community service. Whether it's clean the streets after homecoming, our philanthropy, or adopt the highway, the Greek community is dedicated to helping others.
Leadership Oppurtunities
Within the Greek organization there are multiple positions a member can take. Whether it be President or Secretary or even Philanthropy chair or Community service chair, there are unlimited opportunities for you to take on some responsibilities. This not only helps on your resume, but it gives you experience to help you succeed in your future.
Higher Grade Point Average
At IUP, to join a Greek organization you have to have at least a 2.25 GPA. With this being said, also in whichever organization you join they may have their own GPA they require you to have. Within my sorority I have study hours I must complete each week. They based the number of hours per week based off of your current GPA. Because of these requirements my GPA has increased and I made the Dean's List last semester.
---
---