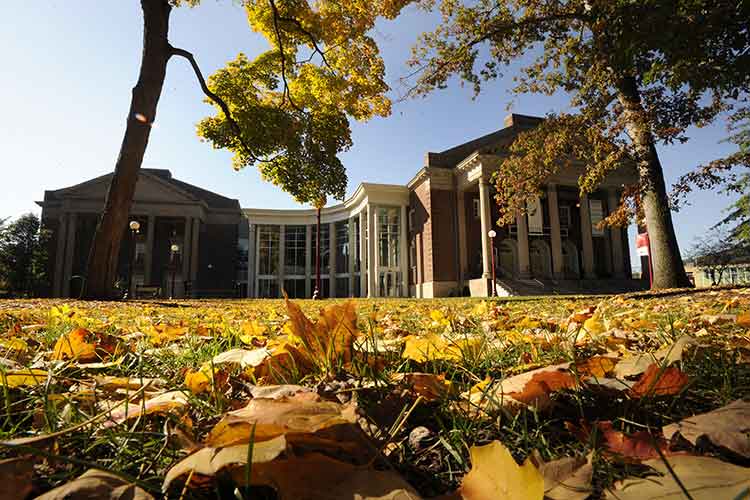 Fall is finally here, something that to me, took forever to arrive! The crisp air, warm apple cider, and many fun trips to the Pumpkin Patch.
If you're a freshman or live far from home, going to some of these festivals seem impossible when you're in a town you don't quite know too well. Here are some activities being held on campus or in Indiana that will fulfill your Fall cravings.
1. Scarehouse
STATIC at IUP is hosting a trip to Scarehouse, a haunted house located in Pittsburgh, PA. Tickets can be purchased at the KCAC for $20(I-CARD ONLY)  which includes your admission to the haunted house, and the bus ride.
2. Fall Fest 2017
Again, another STATIC event…and it's FREE!! The event will include a pumpkin patch, pumpkin carving, delicious Fall desserts and drinks, along with other activities. This event will take place Sunday October 22nd in the Hub Ohio room.
3. Netflix and Chill: Get Out
Static is offering the showing of Get Out. The website just says to bring yourself, your blanket, pillows and PJ's and they'll provide the rest!!
4. Wild West Fall Fest at Twolick Valley Nursey
Wild West and Fall Fest, say no more! This Wild West themed festival will be one you do not want to miss! Put on some flannel, grab some friends, and head on over!
Saturday, October 14, 2017
10:00 AM – 5:00 PM
3200 Airport Road, Indiana, Pa 15701
5. Scary Harry's Haunted Trail
Friday, October 20, 2017 7:30pm-11:59pm
1703 Pierce Rd, Homer City, PA15748

6. Resident Hall Activities
Although, I may not have information on every Halloween/Fall activity each resident hall is having, go ahead and check! Many CA's do reverse trick-0-treating, where they actually door to door to hand out candy, candy-grams, Halloween movie nights, etc etc. Get involved and check out what you residence halls committees are doing for you!
Indiana may be a small town, but it is packed with hundred's of activities that will fit at least one of your needs or fall favorites. Check out this link for ALL Indiana and nearby city Fall activities that you might enjoy! http://visitindianacountypa.org/calendar-of-events/
---
---
Related Articles