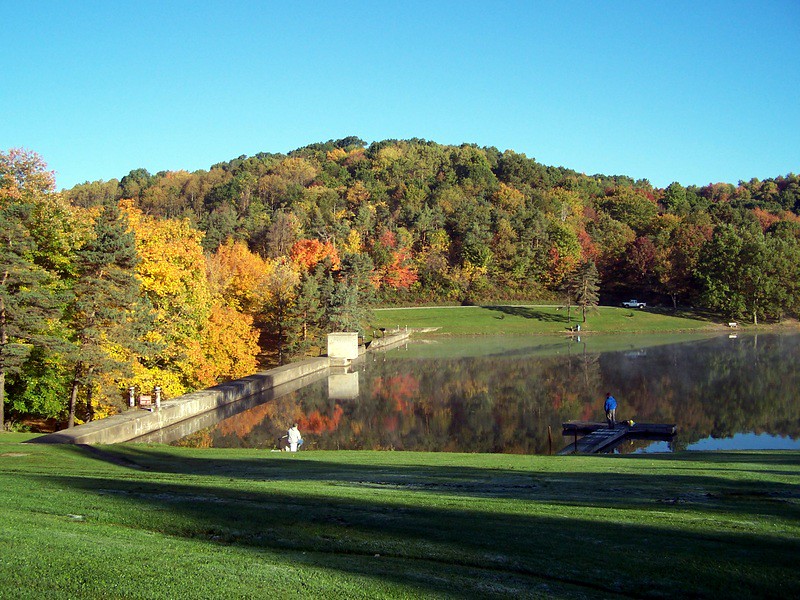 We all know the popular spots around our campus and even the city it's in. However, not many people talk about the unique spots around the area. Below I will list a few both on and off IUP campus.
ON CAMPUS
The first spot on campus that I personally love is the second floor in the library that overlooks the oak grove. It's the silent floor in the library so not only do you have the peace and quiet, but you have to beautiful view of our oak grove.
The second spot on campus is ground floor of the HUB on the co-op store side. Yes, there's a room there that isn't connected to the store! There are a few chairs and tables for you to relax at. I've gone there to do some homework. Light traffic and decent views, perfect for you to relax and get some work done.
The third spot on campus is the dorms TV rooms. As a freshman, I would meet my friends in there to watch our weekly shows, or even to just hang out. I love how it's open and available to all students, but still private with the sense that not many people even know they are a thing.
OFF CAMPUS
My ultimate favorite place off campus is Yellow Creek State Park. As a student, I never head many fellow colleagues talk about it. Therefore, I'm not sure many people realize how close it is. It's a beautiful place to go hang out with friends, go for a walk, or just get out a blanket and do some homework. It's definitely worth a trip if you haven't been there yet.
The second spot is Blue Spruce Park, another outdoor location. It's a great place to go for walks, some fishing, even hold parties, or events at. My sorority held an alumni event there, and it was perfect. Overall it's another great park to go check out if you're in need of some fresh air.
The last place off campus is the hospital. Yes, you read that right, the hospital. Not many people know this, but the Indiana hospital has a life flight landing pad. My boyfriend and I love to go watch the helicopter take off and land. It's a simply yet unique place to go get away from campus. There's also a small trail that goes behind the hospital that you can walk.
---
---