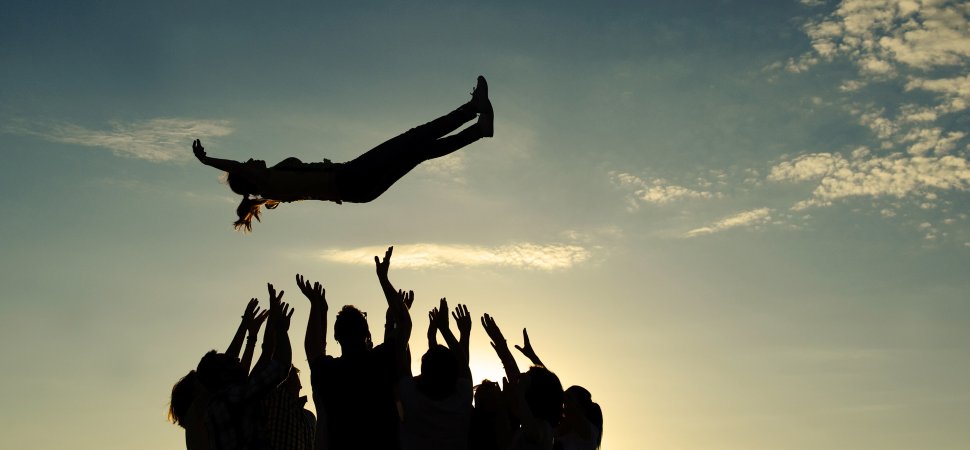 Imagine spending your entire life trying to be one person, fitting into those societal norms pushed on you in high school. Then you walk across the stage, and suddenly you are freed from all the cliques and expectations of high school. Finding yourself in college is not an easy thing. There are so many multifaceted parts of you that trying to morph into one person and it takes years to do so.
Luckily, most colleges have great resources for people who are unsure of who they are and where they stand in life. These resources can include counsellors, professors, clubs, and organizations and they would gladly help you through your journey in finding yourself.
Professors and Counsellors
A misconception of colleges is that no one cares about you as a student. It sees like high school teachers are constantly telling their students that college level professors are only there to teach and get paid, they don't care about the well-being of the students. This couldn't be farther from the truth! The professors, especially at IUP, are incredibly caring and are willing to help in any way possible. Most will do whatever they can to ensure that you are on the right path to focusing on your studies.
Luckily, IUP has a great counselling program and they are incredibly willing to listen to you. Whether it be for grief or mental health or even finding yourself, talking to someone can be so beneficial to help find yourself. When you talk to a counsellor, the pressure to be anything but honest disappears because you have no stigma to live up to.
Clubs and Organizations
The best way to find out what things you like to do and what interests you are to join clubs and organizations. At college campuses, there is an overabundance of clubs and organizations that you can join that cover all kinds of interests. One of the best things about IUP is that the first week of classes, all of the clubs put on a display event called IUP Day, where you can sign up for clubs right then and there. It's a great way to talk to others and find out what you may be interested in.
No matter who you came into college as, there's a good chance that you will graduate as a different person. There is no shame in going in as one person and walking across the stage as a someone else. Growing up is  part of life, and self-discovery common in a college student's academic and social career. Go explore the inner workings of your mind; and who knows, you might like what you find.
---
---
Related Articles