The Spring blues are no joke. The weather is getting nicer, but the workload is getting heavier… and we become homesick again. There are some easy and fun ways to just get out of the "Spring Funk" and enjoy your last couple of months on campus.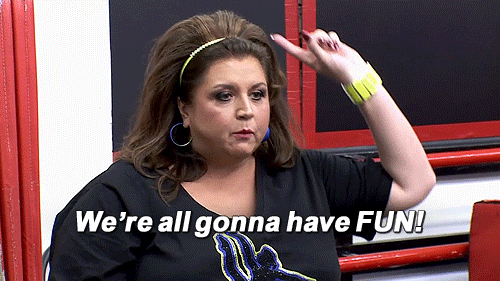 1. Do your study time outside.
Now that the nice weather is finally upon us, why be stuck in the library or in our rooms the entire time doing homework? Grab some friends or go solo and spend sometime outside soaking up the nice weather while getting some work done! The Oak Grove on campus is the perfect place to relax and still be able to study. Everyone is out playing frisbee, on their hammocks, or even better, taking their dog out for a walk.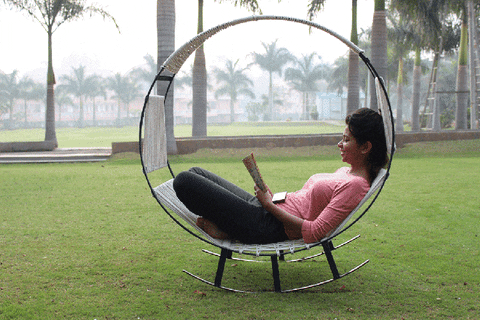 2. Forget the gym and take it outside!
If you hit the gym and want to switch it up a bit- take it outside! A nice jog will hit the spot, and it's totally different than being inside the gym in humid and hot conditions. Spring time has the best weather, warm and breezy and just perfect for a workout. Just like #1, the Oak Grove is the perfect outside place to do ANYTHING. Bring your yoga mat out and meditate or do some working out. If you want something at a larger pace, take a run around campus. IUP is filled with runners and large sidewalks, and it would be the perfect time for a quick run.
Hey… even Conner McGregor loves to workout outside.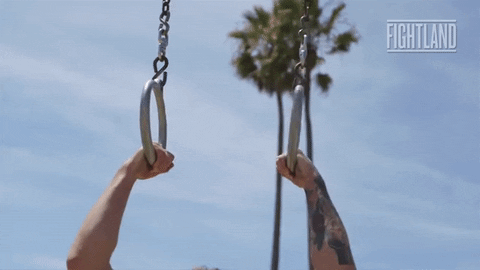 3. Match style with the weather.
Winter can suck, harsh cold conditions, and the snow can really put a downer on our style. Going to IUP, where it's either rainy or cloudy, sweatpants and hoodies hit the spot everyday- plus its comfy! Although that is the go to outfit, match your outfit to the weather! If it's nice and beautiful out, dress nice and beautiful! Doing this will make your energy and self confidence boost up. Plus, after being seen in sweats for 2 months, somebody is bound to compliment you on your stylish outfit of choice that day! If you need new Spring comfortable IUP gear, check out the co-op store for $10 days and $20 Tuesdays.
Our wardrobe has looked something like this the past couple of months…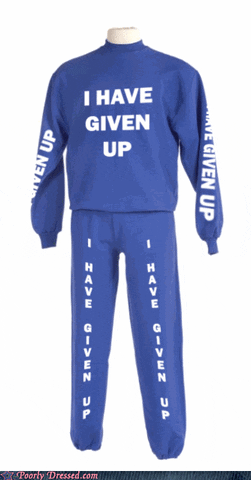 4. Music
It has come down to the fact that music can fix anything. There is music for every feeling. Having a bad day? Ed Sheeran. Throwback? Backstreet Boys. Scandalous? Britney Spears. Obviously, there is music for everything! Make an awesome playlist of your favorite upbeat songs and play it on your way to class, during your workout, etc. If you're not big on your own music, take a stroll to the Oak Grove where many people take their instruments out on a nice day and play some tunes for the students to hear.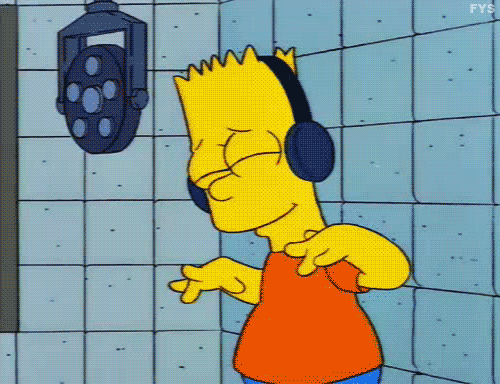 5. Make a Summer bucket list.
Spring semester is hard, we've realized that. So why not take a couple minutes and write out how we want our Summer to be? Bucket lists are awesome for many reasons. You can explore more, you do things out of your comfort zone but most importantly, you create memories that will be cherished forever. You can make your bucket list however you want to. Make it crazy, make it scary, make it fun, with your boyfriend, family, best friend, etc. This list will get you excited for the summertime and motivate you to work harder to finish the Spring semester off. If adventures isn't your thing- you can start to make a bucket list of how you would like your Fall semester at IUP to go. This will help you become less stressed when the time comes.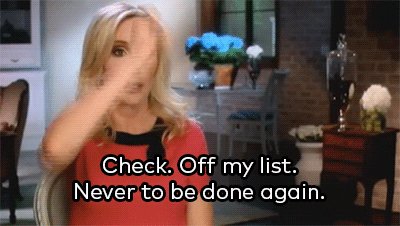 6. Join a Spring sport
Trying to stay fit, and have fun at the same time? Join a sport on campus! Sometimes college sports can be sort of intimating because you think you have had to play in high school. Wrong! Some sports can be joined with no experience at all. If you don't want to join a serious team, there are many sports clubs and intramural teams that just play for fun. Nothing like a good workout, meeting new friends, and enjoying the weather all at the same time.
And if you're interested… Click here!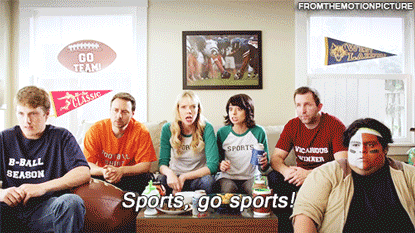 The Spring Blues are a thing. It sucks. But it is also a learning experience just like every experience while being away at college. You begin to experience things and emotions you haven't ever felt back home, and you learn how to deal with the situation. IUP has so much to offer and taking advantage of all the activities they hold for the students would be the best thing to do.
---
---
Related Articles